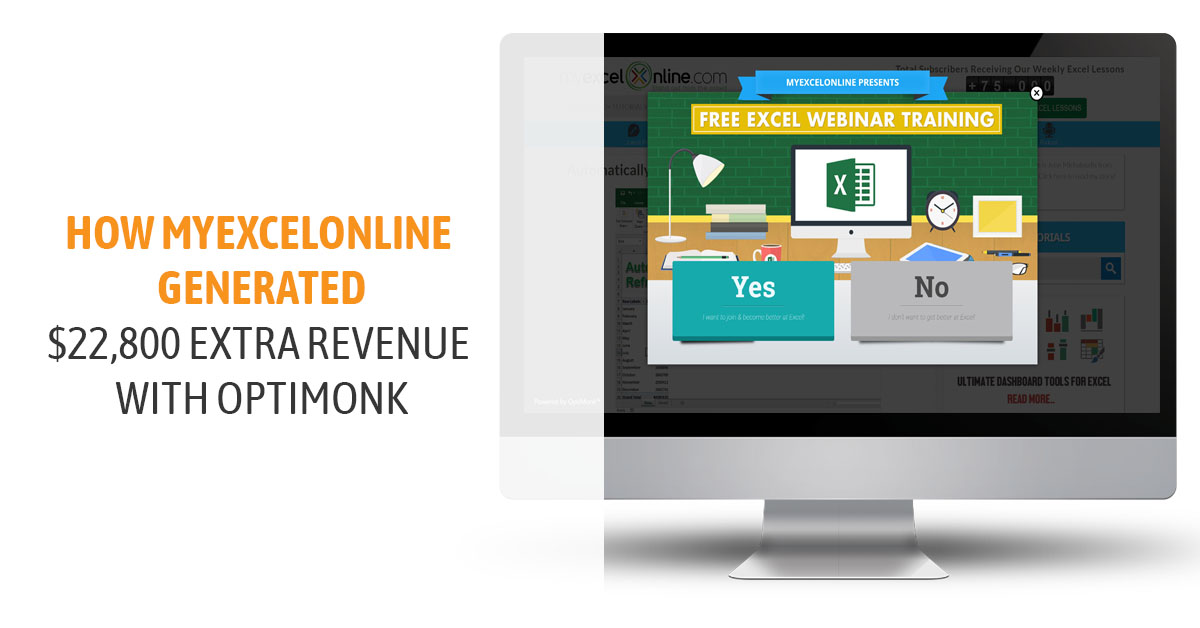 According to leading Web Designers and Conversion Optimization Specialists, your website has at most 10 seconds to convince a visitor to stay on your website. Here is how one business (MyExcelOnline) generated $22,800 extra revenue by addressing visitors impactience.
Your homepage is the single if not most visited page on your website. The sheer volume of information on the internet has created a society that is profoundly impatient and demands immediate satisfaction.
The question we should ask ourselves as website owners is "How can we take advantage of these impatient visitors and convince them to engage more with the site?". Let's not forget that the goal of the website is turn those visitors into customers.
In this Case Study, we are going to show you how a company which offers a customised, high quality online learning made $22,800 in 12 months from implementing a strategy to re-engage these visitors using OptiMonk.
We had the pleasure of Interviewing John Michaloudis the owner of www.myexcelonline.com who shared with us his success story on how:

He managed to have his Revenue increase by up to

$22,800 in 12 months

of setting up his campaigns.



He implemented some strategies that would focus on re-engaging those visitors who wanted to leave his site.
About the company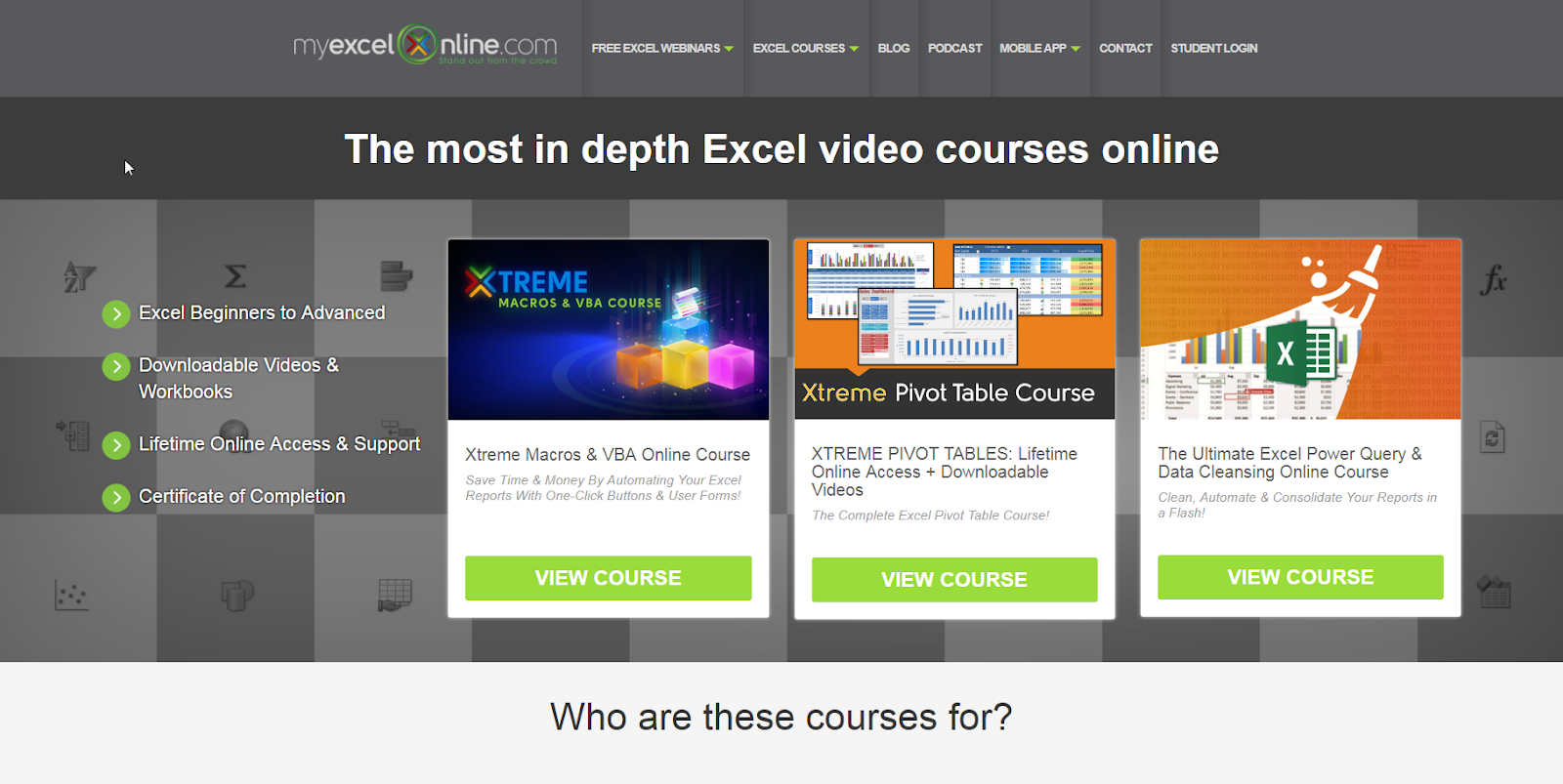 MyExcelOnline is a company started in 2015 that sells online Microsoft Excel Courses, provide a free podcast and blog on Excel provided to professionals and companies who use Microsoft Excel.
Together with their team, they believe in offering a more customized learning pace, in consideration of level or knowledge Capacity to provide quality and Quantity tutorials which can be found online or even downloaded.
For a company that invest so much money, time and effort in availing content that visitors could readily consume, how do you re-engage those Visitors who try to leave?
John shares his Ideas below as part of our interview with him:

By the time you made the decision to use OptiMonk, What would say were the obstacles you were facing when it came to Website?

"I did not have any real Obstacles, I just didn't have anything in place but saw that the big players in a similar industry were using this technique to drive their sales".

Considering your response above, I am quite curious to know where you found or heard about OptiMonk.

"I saw David Siteman Garland use it on his website so I decided to check it out".

Really nice! What were the best advantages you discovered about OptiMonk ever since you started using it?
"I loved the templates, these pre-made templates made it pretty easy to implement them right away".

What did you use OptiMonk for on your website?
"I was majorly interested in the Exit Intent trigger which I used to Capture those visitors who tried to abandon my site".
You mentioned that the Templates were a big advantage which brings me to my next Question, Which templates would you consider as the most effective for you?
"Your team created for me a Customized Template which I found really effective".
And how easy did you find the setup process?
"It was a bit of a learning curve but later learnt how to set up correctly".
Based on your settings, who did you target?

"We used our settings to target those visitors who were leaving my home page, blog and podcast".
Before continuing, let's take a look at some of John's customized popups and also how he managed to target those people who were trying to leave the above-mentioned pages: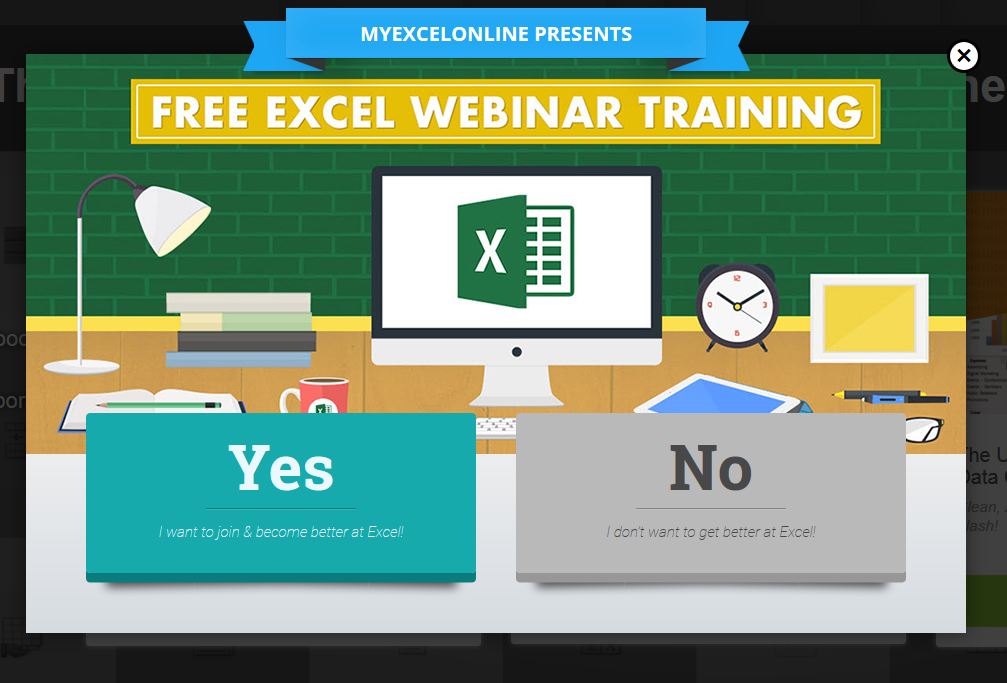 In consideration of the popup above, this popup was intended to re-engage the abandoning visitors by sharing an opportunity to be trained on how to use Excel for free.
A visitor who sees this popup at this stage will be given a choice, to proceed with going in for the offer using the YES option or turning it down with the NO offer.
In a bid to convert as many visitors as possible into customers, a user who hits the YES button is then shown a popup which capture's their email as seen below: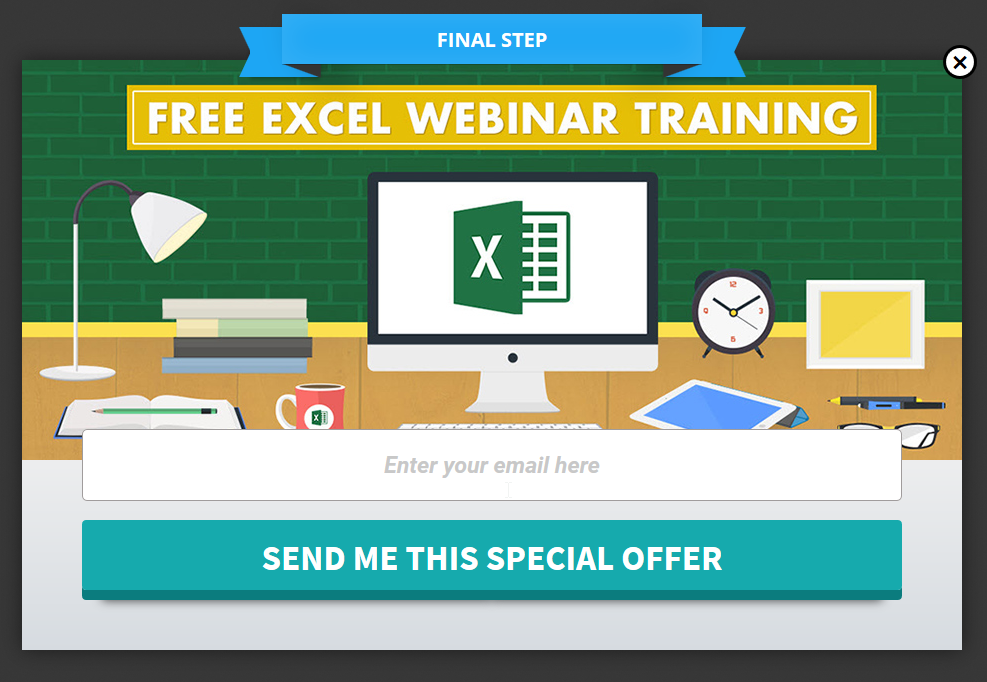 This way, they are not only subscribers but rather high on the grid to potentially convert to an actual customer based on the email marketing strategy.
Incentives or communication as of the popup will always deliver if the offer is captivating enough to be of value to your abandoning visitor. That is why it is important to give this the topmost priority when trying to convert using popups.
Now, as much as the message looks appealing. Let's look at how he configured the settings of this popup to ensure that he converts these customers.

Triggering the popup should be well timed. Looking at the settings above, you see that visitors browsing his website from PC and Mobile saw the popup as of the two trigger events "On exit intent" to capture visitors who attempt to leave the site by trying "X" out of the browser while for mobile, they could only see the popup after "120 seconds" of them browsing the site.
The popup was then supposed to appear if the visitor was browsing any of these pages on John's website: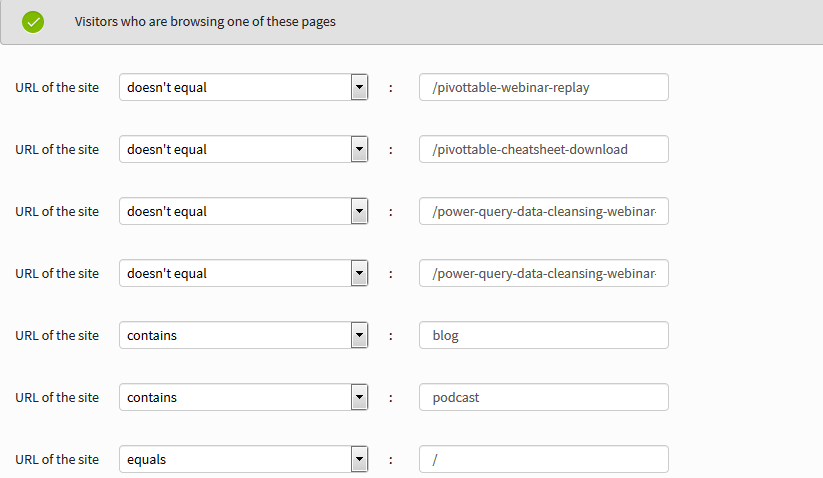 And finally, each visitor browsing any of these pages can see the popup only twice for anyone who has not yet subscribed to get the offer. Once a visitor subscribes, then it means that they will not see the popup again as seen with the setting below:

Now, moving back to the interview:
How long did it take for you to achieve your first results?

"My first results were noticed within 2 weeks after implementing the first popups on my site".
That's quite Impressive, did you notice any increase/s in revenue or growth?

"Yes! In 12 months we got $22,800 in sales directly from these popup's".
How has OptiMonk impacted your success and your team's success?
"My team is now focused on other important demands to ensure we met expectations of our customers. This means that since we have another avenue to our revenue streams that was never there before, we can all have a peace of mind".

What would you consider as your favorite feature or part of the product and why?
"The option to customize the our own popup's makes it even more easy not only to implement it but rather make sure it meets the standard of our website design".
In Summary
"Each visitor counts, know what they interested, where pages on their websites they land on, how much time they spend on your website/pages".
"Once you have this information, you know exactly how to target them and show them very personalized messages based on their interests. This is what Onsite Remarketing is meant for. Helping you save that visitor who in the long run becomes your customer".
And now for the final question, What would you recommend those website owners who haven't started saving their visitors yet?
"If you are a website owner who is not using Onsite retargeting as a strategy, then you are a leaving money on the table that someone else will get".
(Note: If you'd like to achieve similar results and convert up to 15% of abandoning visitors to sales and leads. Give OptiMonk a try – click here to create your free account.)