Optimizing your homepage should be one of your first tasks when creating your website. It can result in increased brand awareness. However, most people struggle with it.
We've partnered up with SEO Sherpa and have put together a helpful infographic, which contains all the on-page elements you need to optimize your homepage for SEO.
Let's take a look!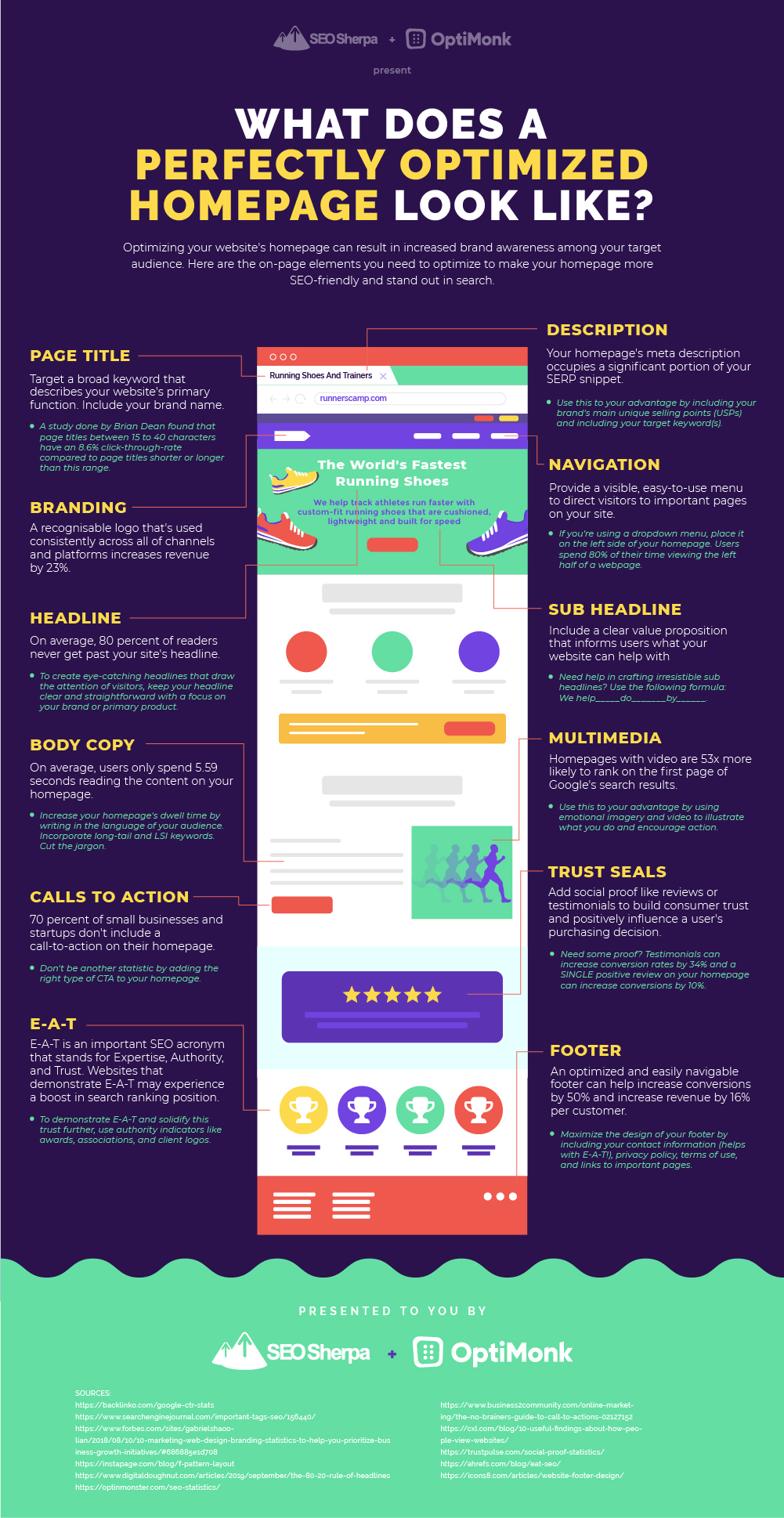 If you'd like to dive deeper into SEO strategies, check out this complete guide on header tags, and learn everything you ever need to know about HTML heading elements.