While the ecommerce industry continues to grow, it seems that the shopping cart abandonment rate of online stores is (unfortunately) following the same trend.
According to our own statistics from ecommerce sites, the average ecommerce cart abandonment rate is 66.5%.
In other words, nearly 7 out of 10 visitors who add an item to their cart will leave your store without buying.
Business Insider estimates that approximately $4 trillion worth of merchandise is abandoned in online shopping carts annually. While these figures paint a dark picture of cart abandonment in ecommerce, there is a bright side.
This sky-high level of cart abandonment can be seen as an opportunity. By taking the time to learn and apply best practices to keep buyers proceeding through checkout, millions of dollars in lost sales could be saved.
When it comes to improving sales for your store, you can do more than improve your average cart value. By decreasing your cart abandonment rate, you can improve your odds against the competition— and maybe even recover some of the sales they lost!
In this guide, you'll learn why people abandon shopping carts and discover 19 proven ways to reduce cart abandonment.
What is shopping cart abandonment?
Cart abandonment is an ecommerce term used to describe a potential customer who adds items to their shopping cart but leaves before completing the purchase.
Why do online shoppers abandon carts?
Cart abandonment statistics show that unexpected shipping costs and other extra fees are the number one reason for shopping cart abandonment, leading to 48% of abandoned carts.
This shows how important it is to make sure that online shoppers know about the extra costs they'll see when they get to your checkout page.
The second most frequent reason for abandoned carts is the inconvenience of being required to create an account to complete a purchase. Many people prefer not to create an account during online shopping. This is especially true for first-time customers who want a fast, convenient online checkout experience.
Delivery that's too slow is the third most frequent reason for shopping cart abandonment.
Check out this chart for more reasons: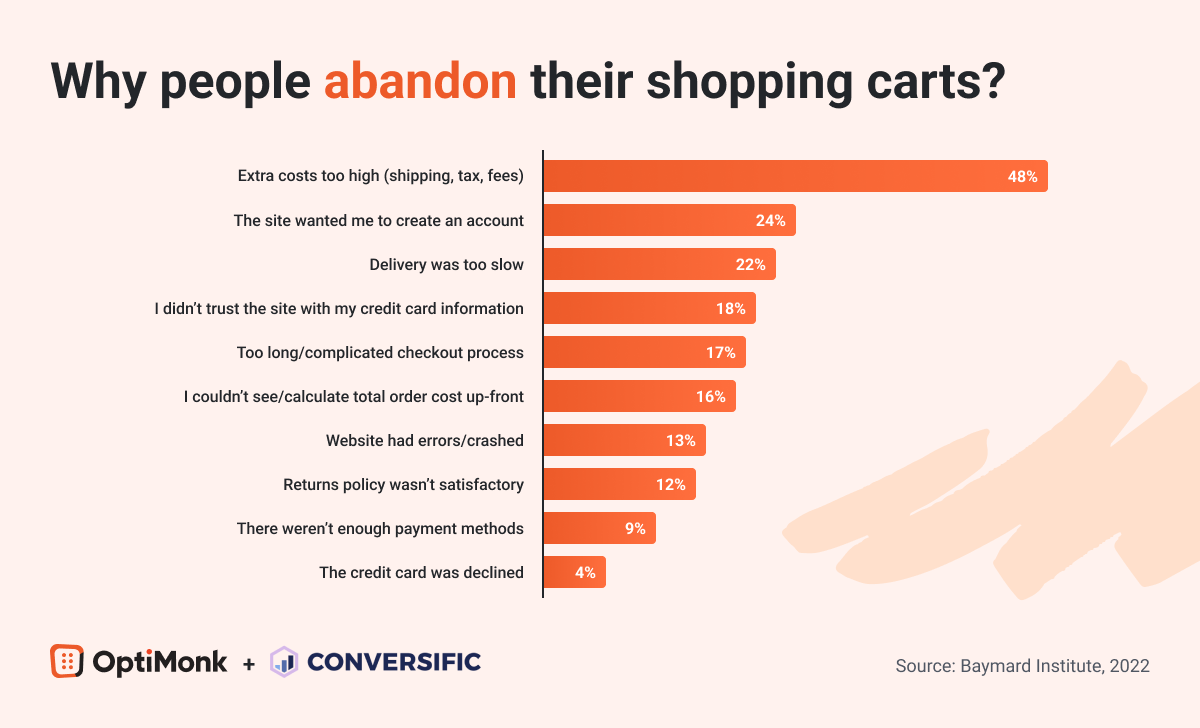 19 ways to reduce shopping cart abandonment rate
Now that you know what cart abandonment is, let's look at 19 ways you can optimize your checkout flow to reduce shopping cart abandonment and increase sales in your ecommerce store.
1. Clearly present any additional costs
To reduce shopping cart abandonment, it's vital to make your checkout flow totally transparent.
As discussed, the most common reason buyers leave the checkout process is that they're blindsided by unexpected shipping costs and extra fees.
You should make sure that any additional costs are clearly presented on your checkout page, like in the example below from Care/of.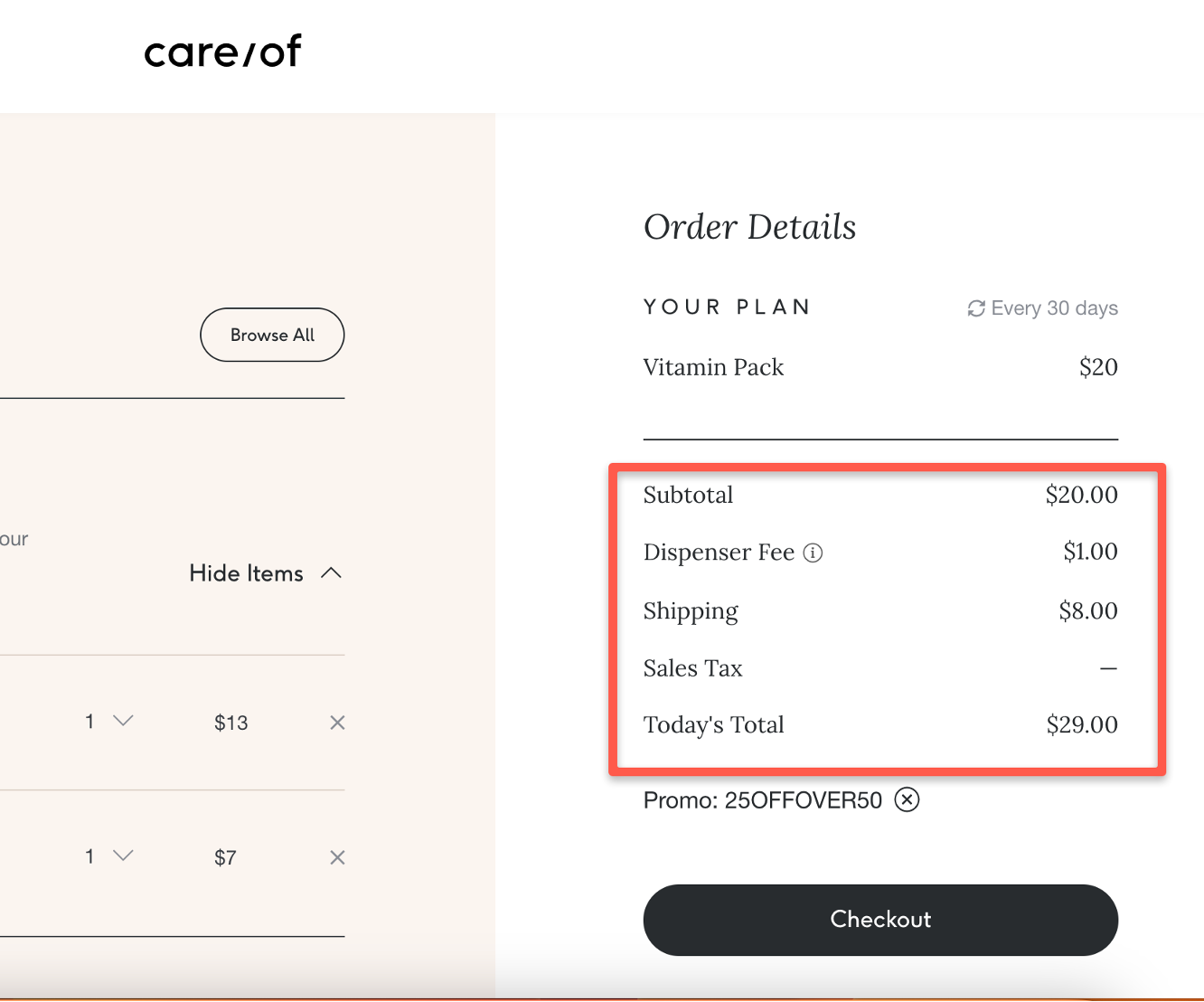 2. Offer free shipping and highlight free shipping options
Free shipping is one of the most effective incentives for reducing shopping cart abandonment.
If free shipping on everything isn't profitable for your store, another option is to offer free shipping based on a minimum cart value— for instance, you could offer free shipping on orders over $100. This is also a great way to increase average cart value!
Kiss My Keto uses a bar at the top of their website to promote their free shipping threshold.

If you'd like to promote free shipping on your website, check out these shipping bar templates:
3. Allow checkout with PayPal
PayPal was one of the first payment methods designed for ecommerce and it continues to be one of the most popular payment methods, trusted by millions of people around the world.
Buyers who are concerned about privacy and security and people who don't like sharing their credit card details are pleased when they see the option to check out with PayPal.
Gymshark is a great example of allowing PayPal and highlighting this option on the checkout page:

4. Display the estimated delivery date
Customers love to know exactly when their order will be delivered. That's why it's a good idea to display the estimated shipping date and make it as accurate as possible.
Here's a great example from Snow®'s product page: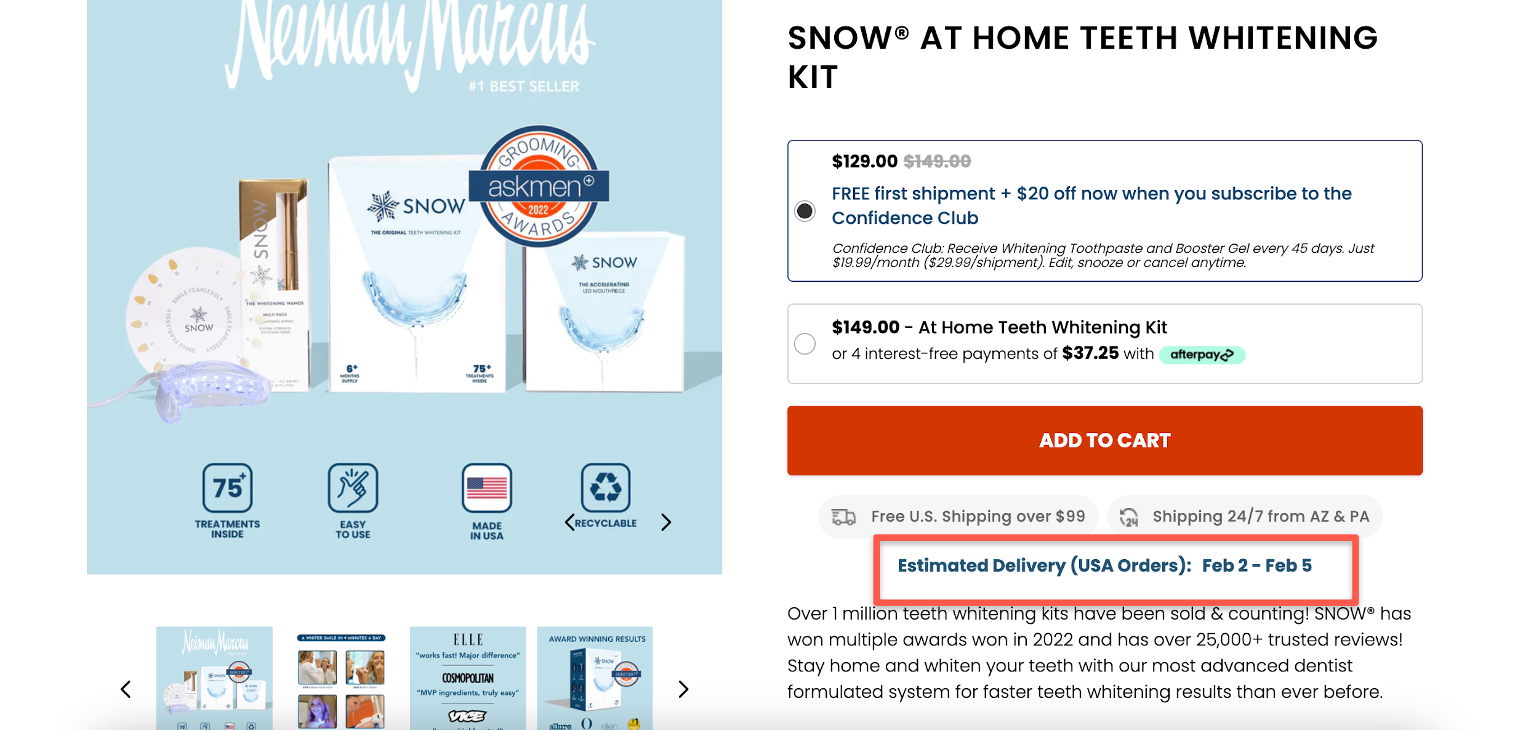 5. Make your cart content editable
Your visitors may want to edit their product preferences after adding an item to their cart. For example, they may want to change the color, size, or quantity.
To improve the customer experience, you should allow customers to edit cart content without leaving the checkout flow.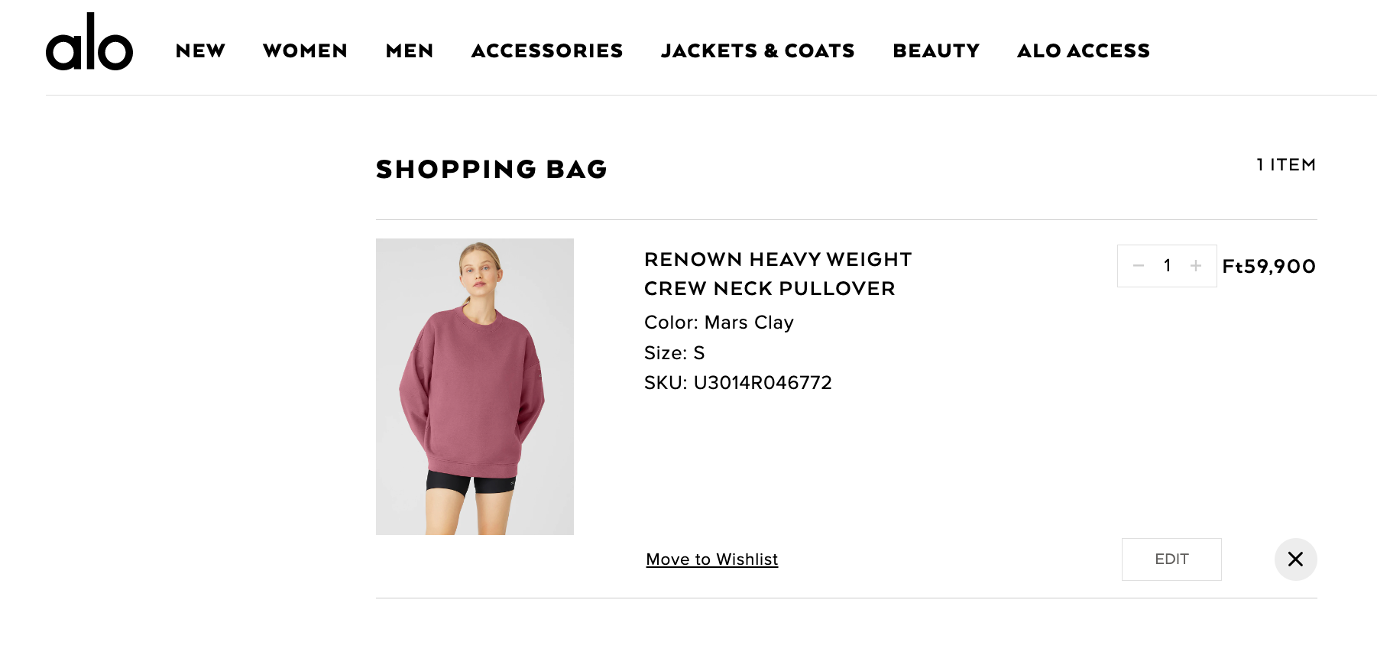 6. Display your stock availability
It's worth displaying stock availability on the cart page to reinforce to your visitors that the products are indeed available. This is especially important for limited edition or exclusive products, ensuring buyers know that they'll receive them when they place an order (and won't be disappointed).
7. Allow your visitors to save their carts
Not every visitor will purchase immediately when they put something in their cart. They might abandon their online shopping cart only to return later. This is where a "save cart" option, "wish lists," and "favorites" lists are helpful.
Offering the option to "save cart" or "save for later" is great because buyers can easily recreate their order at a later date. "Wish lists" also allow buyers to save items in their cart and easily access them after leaving your site, so they can return and check out when they're ready.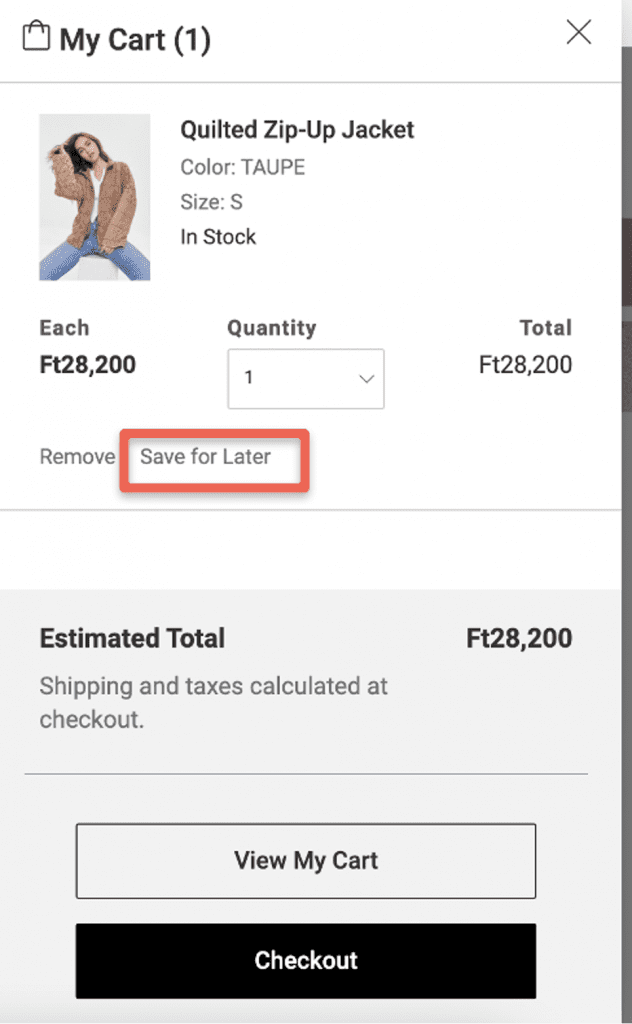 8. Use badges to build trust and show shopping is secure
Customers want to know that they're buying from safe, reliable ecommerce stores.
Displaying third-party security badges helps you build trust with your customers. You can put security logos on your cart page and throughout your ecommerce site.

9. Use a progress bar
If your cart page is the first page of your checkout flow, it's worth displaying a progress bar right away, showing the user's progress throughout the checkout process. This way, shoppers will know where they are in the process and what to expect next.
By using a progress bar, your shoppers are much less likely to get frustrated at the length of your checkout process, meaning there will be fewer abandoned carts.
10. Allow visitors to enter coupon codes
Be careful when using a space for promotional codes on your cart page. Before including this field, make sure any available deals, discounts or coupons are prominently displayed in your online store. Why? Because some shoppers will abandon their carts if they start looking for coupon codes and can't find them quickly.
This may sound like a small detail, but it was proven to have an impact on shopping cart abandonment in this study.
11. Show the amount of savings for any sales or discounts
When visitors add a product that's on sale to their cart, they like to see how much they're saving. The easiest way to do this is by displaying the original and the discounted price at the same time on the cart page.
However, it's even more effective to display the exact amount a visitor saves with the deal. In the example below, eBay says "You're saving US $18.00 off the list price of your items".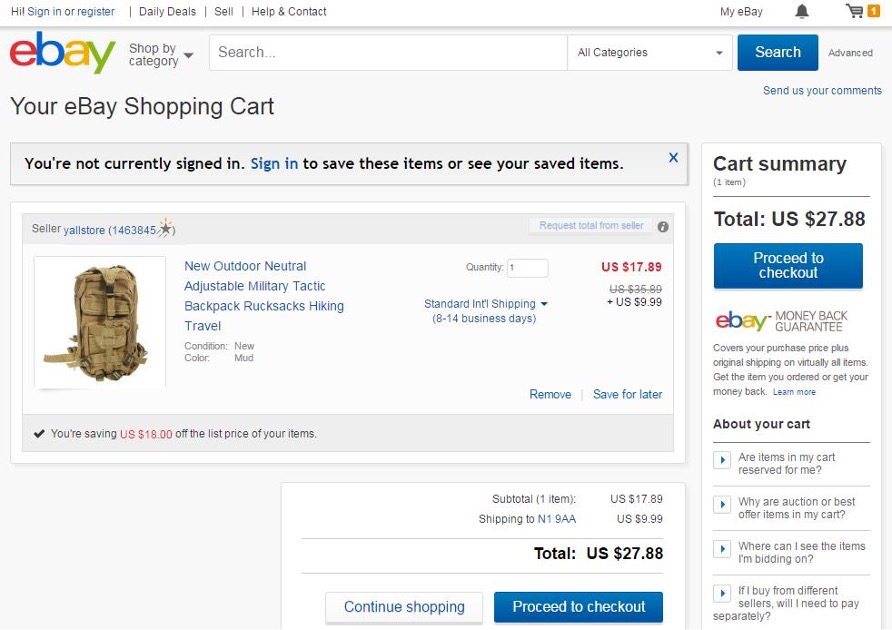 12. Provide freebies (product samples, promotional items, gifts, etc.)
You can reduce shopping cart abandonment rates by providing free bonuses to increase the perceived value of a customer's purchase, thus encouraging them to finish the checkout process.
Check out how The Body Shop allows shoppers to select a free sample: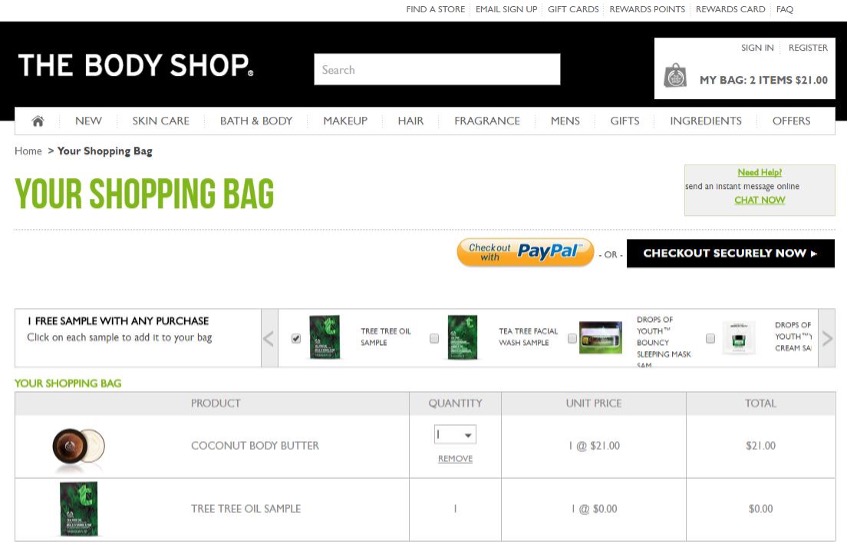 Here's another example from Rare Beauty: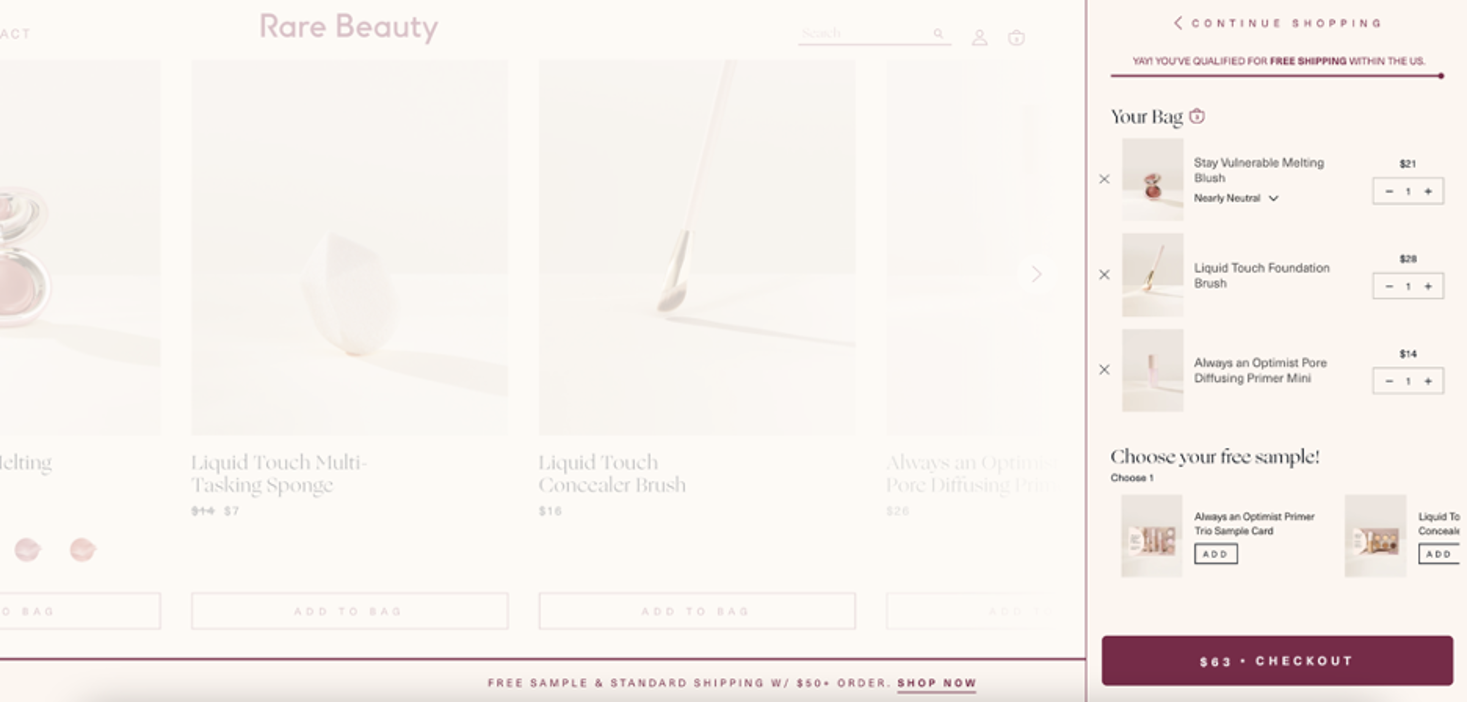 You can even use limitations to make sure the deal is profitable for your store. For instance, you can offer free items as an incentive, but only when the visitor spends a certain amount.
13. Increase the sense of urgency
There are several highly-effective techniques online retailers can use to increase the sense of urgency. Countdown timers and limited stock notices are great examples.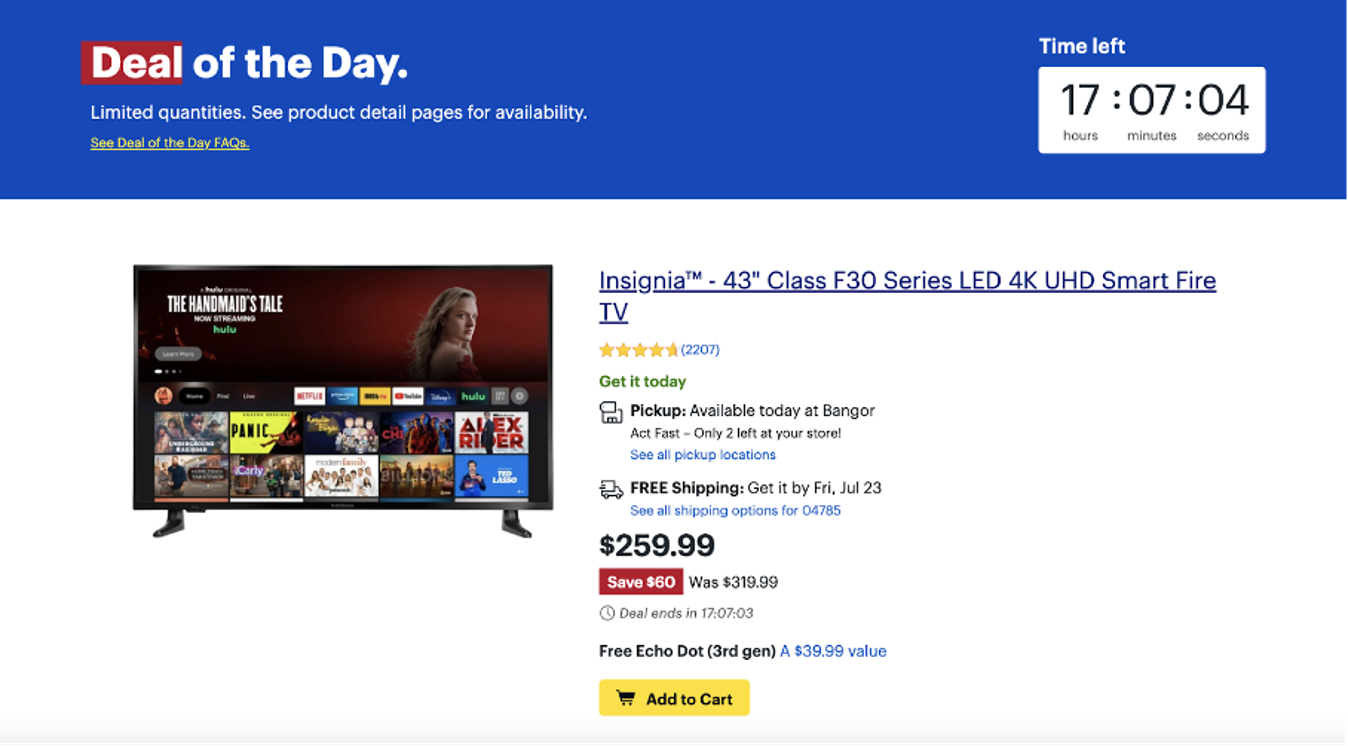 This tactic can also be used to save shoppers who are about to leave their cart behind, nudging them to finish their purchase now.
You can simply use language like "limited time only" or "while supplies last" for your discounts or freebies, like in the example below: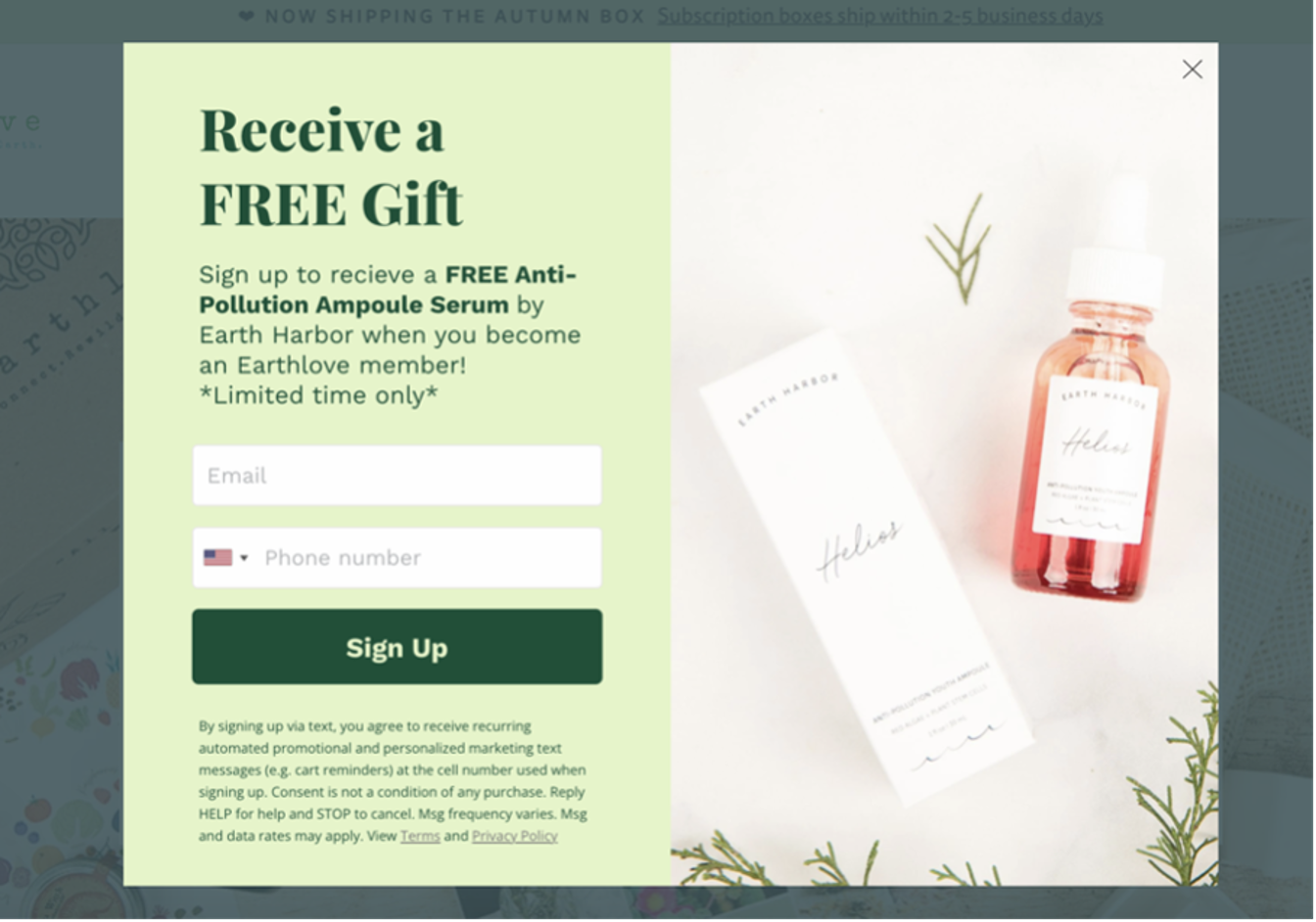 Or you can include countdown timers for even more urgency.
14. Use loyalty and rewards programs
Loyalty and rewards programs are another great way to encourage buyers to complete their purchases.
If you have a loyalty or VIP program, you should display how many points the customer will earn with their current purchase.
Here's an example from Sephora: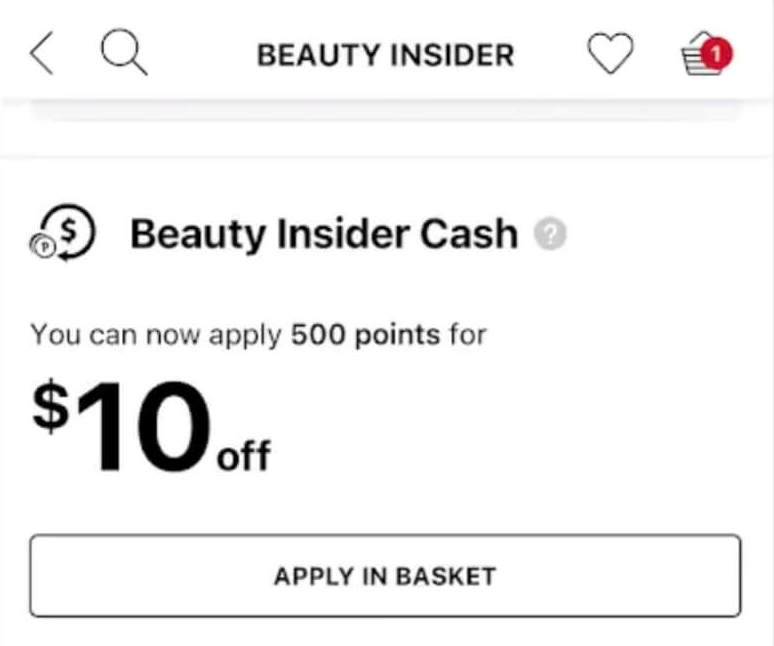 15. Display personalized product recommendations
Your cart page is an excellent place to recommend additional products. You can show similar products, supplementary items that pair well with what a customer already has in their cart (cross-selling) or you can suggest products or add-ons that increase the value of the purchase (upselling).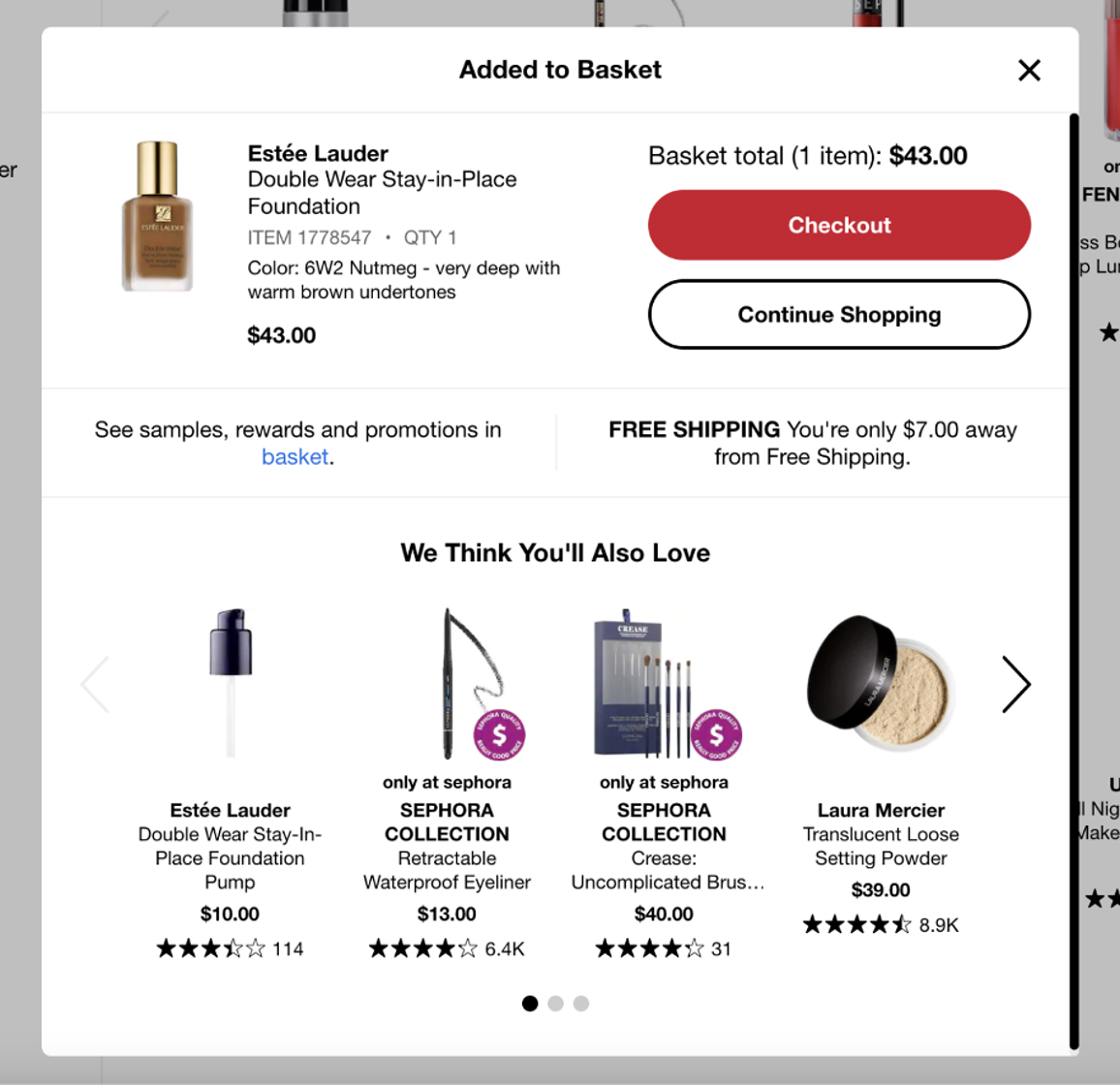 Relevant product recommendations can also be used to save your cart abandoners and encourage them to explore more products.
16. Highlight your warranty and return policy
Another common reason people abandon carts is uncertainty around return policies. If they're concerned that they won't be able to return an item, they may simply abandon their cart.
To ensure your buyers stay in the checkout process, emphasize your return policy on your cart page so buyers know they can send the product back if they don't like it.
17. Display cart abandonment popups before visitors leave your site
You can recover a significant percentage of abandoning visitors by using cart abandonment popups. Creating a well-timed popup with an incentive that appears when a visitor is about to leave your site is a very effective way of saving nearly-abandoned carts. This is a perfect tactic for combating BigCommerce cart abandonment too.
18. Use remarketing ads after visitors leave your site
After a visitor leaves your site, you still have a chance to combat cart abandonment and get them back.
Unlike cart abandonment popups, which are displayed while a visitor is still on your site, remarketing ads occur elsewhere after they've already left.
The most popular remarketing solutions, Facebook and Google Ads, target visitors with your ads while they're checking their newsfeed, reading their email, or browsing other websites.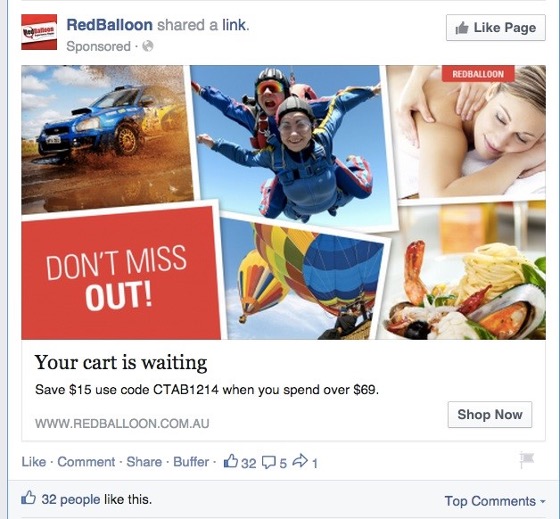 19. Use email recovery after visitors leave your site
Another great way to recover abandoned carts and convince buyers to return to your site is to email them after they leave their carts behind.
You can set up an email automation process that automatically emails past visitors about the items that they've left in their cart with the goal of persuading them to finish the checkout process.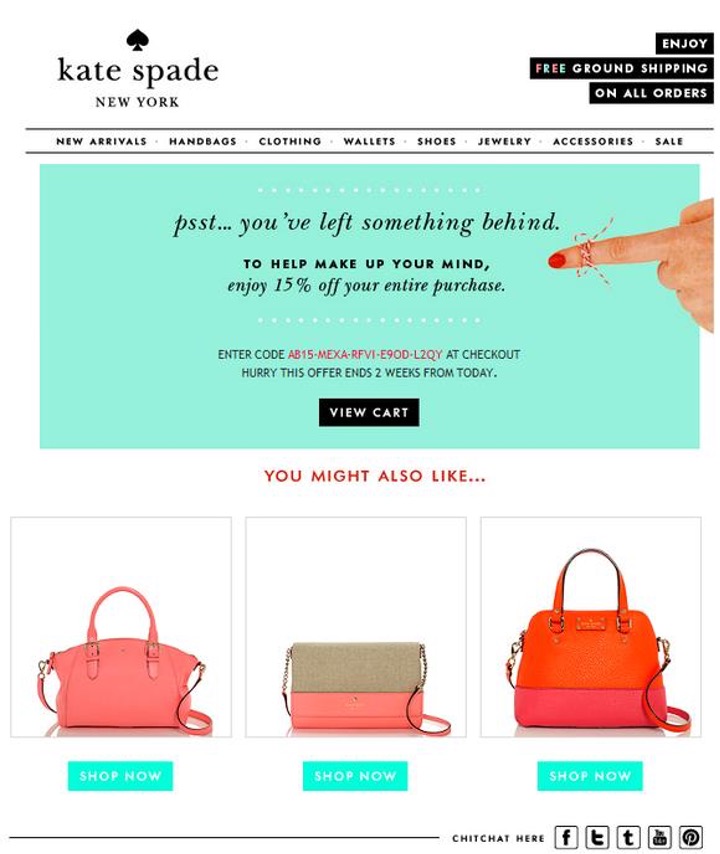 How do I calculate the shopping cart abandonment rate?
Divide the total number of completed transactions by the number of initiated sales (add to cart). Then, subtract the result from one, and then multiply by 100 to find your abandonment rate:
Total Completed Transactions / Number of Initiated Sales = X
1 – X = Y
Y x 100 = Result (Cart Abandonment Rate)
What's the average cart abandonment rate?
The average cart abandonment rate is 66.5%. This means that almost 7 out of 10 visitors who put an item in their shopping cart will leave your website without completing their purchase.
Which industries have the highest and lowest average cart abandonment rate?
The travel industry has sadly earned first place for the highest cart abandonment rates, at almost 79%. Regarding the lowest cart abandonment rates, office technology is the winner at 52.72%.
As we've seen, shoppers abandon their carts for many reasons… despite all your best efforts to sell great products at great prices! That's why you can't afford to ignore your shopping cart abandonment rate.
With nearly 70% of visitors abandoning their carts, improving your ability to keep these buyers in the checkout flow can significantly improve your sales.
Thankfully, there are some powerful, proven ways ecommerce stores can reduce cart abandonment. While you may not be able to use all 19 tips right away, work to improve your store in areas where it needs the most attention, and watch your cart abandonment rate fall!