The trend of digital designing has been dominating the world of web designs to date. The genre has been improving constantly and new updates are being introduced to enhance the user experience.
Digital designs are not only about creating a website with a higher innovation, but the recent trend also talks about providing a greater utility.
To ensure that the business world remains competitive, significant updates are being introduced in ecommerce UI/UX (User Interface/User Experience) for the purpose of meeting the evolving requirements of the clients.
The prime factor that offers an edge to any business is to provide a better and more evolved user experience. At the same time, it's extremely essential to fetch a website that has been designed by following up with the latest trends. This shall help in creating a top-quality site or an application for a brand, which in turn, would attract the target audience with its user-friendly interface.
UI design trends foster innovation which is created with the purpose of developing the further growth of the business. The ecommerce world has been growing immensely popular and thus web designing plays a vital role to improve the traffic drive, as a result, one can always look up to TemplateMonster with its readily available themes and layouts that are simply mesmerizing and can help one create a perfectly fitted ecommerce website for the concerned brand.
People mostly want things to be appealing without any complicated functionality since user experience is all about easy and interactive prospects with higher functionality. User experience has turned out to be an increasingly vital aspect of success and the ecommerce templates can help one create their own online shop in the most astounding manner, which would be both creative as well as interactive, thereby following the latest UI trends along with! Besides, these templates and themes would deliver deeper metrics!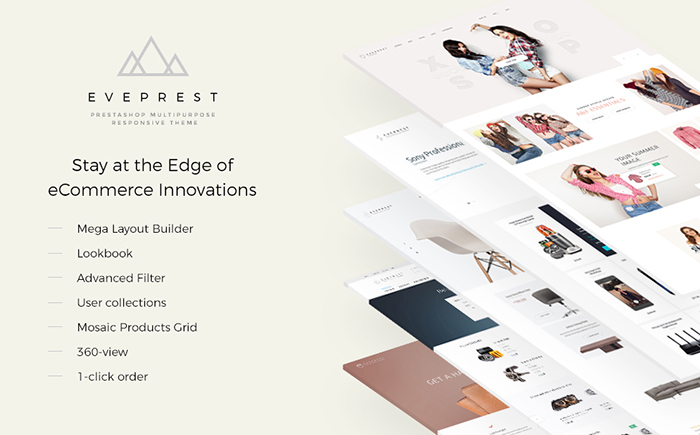 It's a methodology, popularly regarded as Design thinking that is being accepted by web designers worldwide for creating a design that draws logic, systematic reasoning, and strategy, particularly focused on the users' demands to find desirable solutions in order to solve complex problems as well as to meet the satisfaction of the clients.
This trick is popularly used by website designers to make the design more creative. Eveprest – Multipurpose Prestashop theme aims at meeting all the ecommerce needs of any customer.
The availability of multiple modules and features are sure to sweeten the deal for online business owners. The TM mega layout modules with multiple color schemes are sure to give an eye-pleasing effect to the website.
2. Mobile friendly design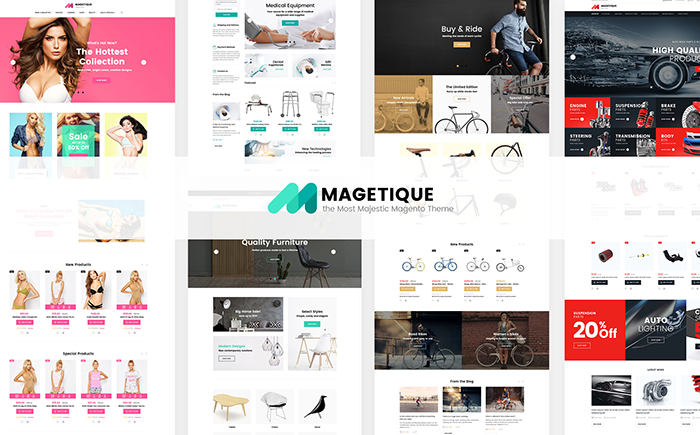 This describes the approach of designing a website in a way that is meant for mobile devices prior to its accessibility for large-screened devices.
Since mobile devices have turned out to be the primary sources for browsing the internet, a responsive design is greatly expected by the users.
Magetique – The most comprehensive multipurpose Magneto 2 Theme includes a myriad of marketing designs from simple up-sell modules to that of advanced design functions and can help a user customise the website in a professional way without any knowledge of CSS or other programming skills.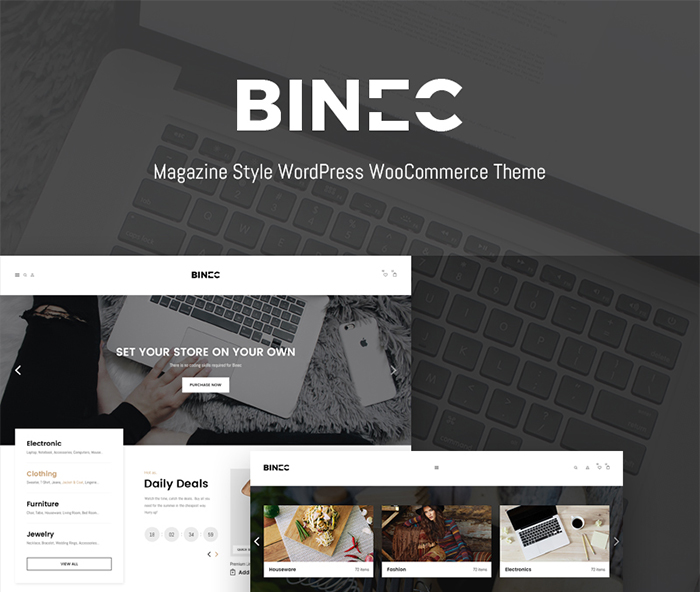 Animation makes a website more appealing, thereby turning on its UI provisions, with a higher visual by including GIFs, cinemagraphs and full-screen video introduced to the home page.
Binec – unique WordPress Theme WooCommerce theme is one of the latest WordPress themes with an easy-to-use, fully responsive and intuitive system. It offers a clean and modern design with an SEO-friendly user interface with animation effects, unlimited slidebars, tons of shortcodes or modules and a lot more.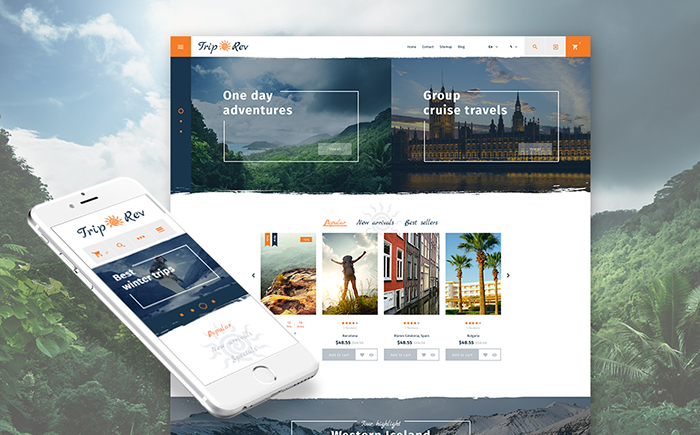 Every designer has a goal of making navigation simpler. Navigation prospects are meant to help the users to pick up the processes in an easier way, be it through a click, a swipe or a tap. The prevalence of voice recognition technology has got into the trend of the recent times and thus, UX designers have been thinking about improved voice interactions.
Trip Rev – Travel Responsive Prestashop theme is another outstanding theme that has brought in all the modern features that every website owner would look for! The HTML 5 code built with Twitter Bootstrap 3.x framework makes this as a perfect theme with a simpler navigating option for the users at the site.
5. Unique and innovative colors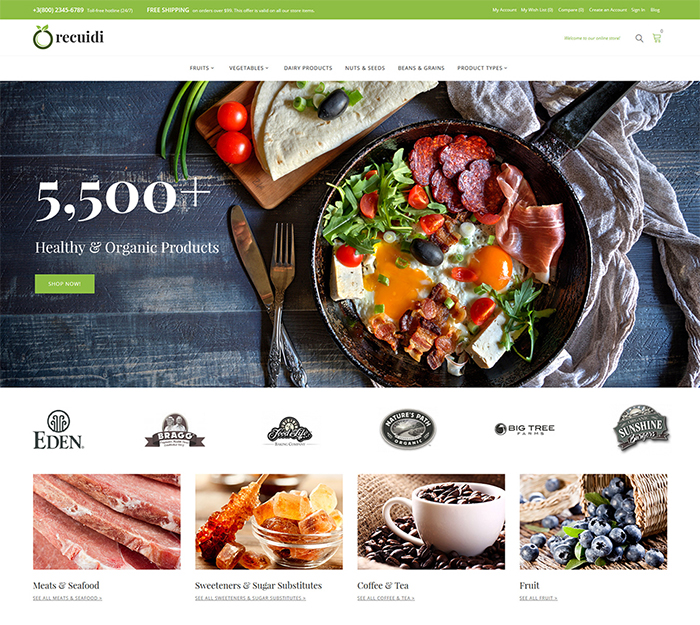 Colors should be used well, and if done appropriately, they can act as some really incredible tools that in turn, are potent enough to fulfil numerous functions. Bold colors are thought to dominate the web designing trends in the approaching year. Users can focus upon using monochromatic, neutral and bland color palettes along with unintrusive greys, blues and white colors to help in creating a more corporate look depending on the users' preferences and demands of the website.
Recuidi – healthy Food store Magento theme is a popular and responsive template that comes with an easy-to-customize option, with a more interactive portfolio, that is suited for almost all business categories. Designing and color selection, of course, provides a greater dimension to the overall design of the website.
6. Content focused design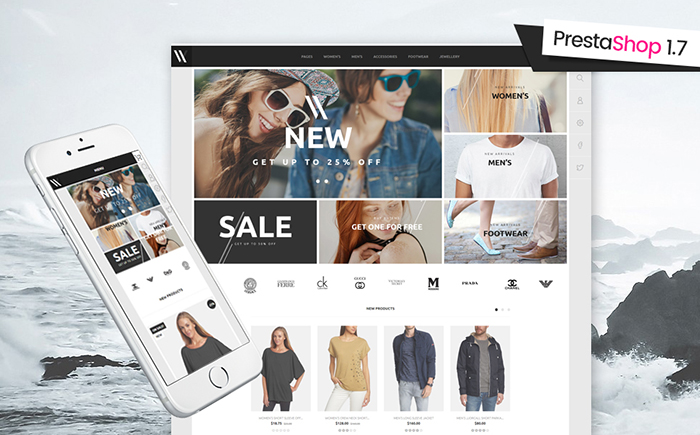 A content focused approach is seen to be the ultimate reason for gaining good website traffic and thus, this strategy is all set to make waves in the UX design industry. Instead of following the conventional way of creating a website and then somehow managing to fit it with contents, this helps a business to build a trustable relationship with its clients.
Styler 2 Prestashop theme is an ideal template to go with personal blogs and other e-commerce sites. It provides a neat and elegant appearance to the website as a whole. The template uses HTML 5, Bootstrap and CSS3 technology that is sure to offer a modern and creative outlook to the site.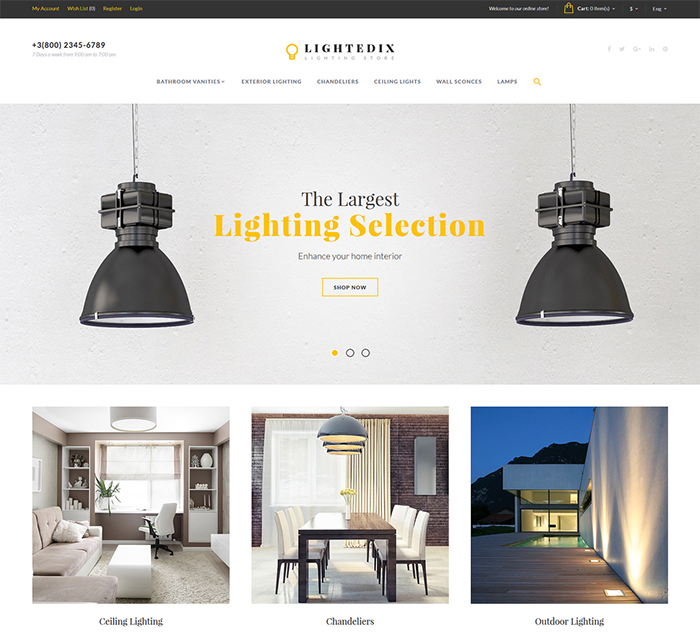 This would certainly help the web designers to offer a more creative edge to the website, thereby helping the website to stand out of the rest in the marketplace. This is considered to be one of the hottest trends that are being used by a lot of designers to draw their audience. Another greatest benefit of this trend is that it assists the user to reduce the bounce rate.
Lighting and Electricity Responsive OpenCart template is an outstanding WordPress theme that helps the users to create an attractive one page and multipage website with the latest WordPress technology and fully responsive functionality, thereby following the running trend with a lot of custom modules, shortcodes and widgets along with a strong plug-in support.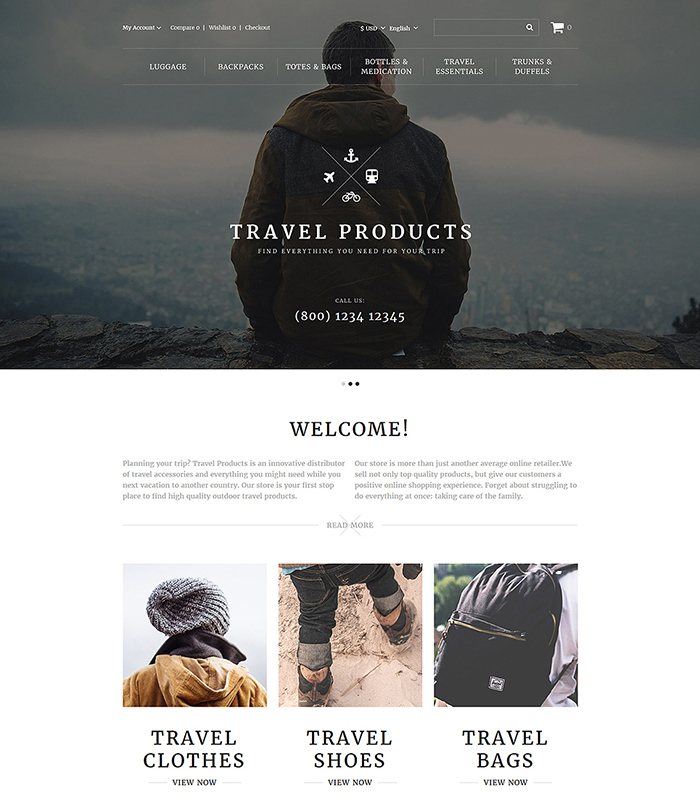 Last year has pushed personalization at a greater prospect and thus 2022 shall be more about vivid and bright colors with a more use of gradients put into web designs.
Travel Store Responsive OpenCart template offers endless possibilities to the web designers with cutting edge designing provisions. It also comes with some awesome pre-designed pages that are good to go with almost all kinds of business segments. Its main aim is to help the users create and launch an online store effortlessly with a host of features.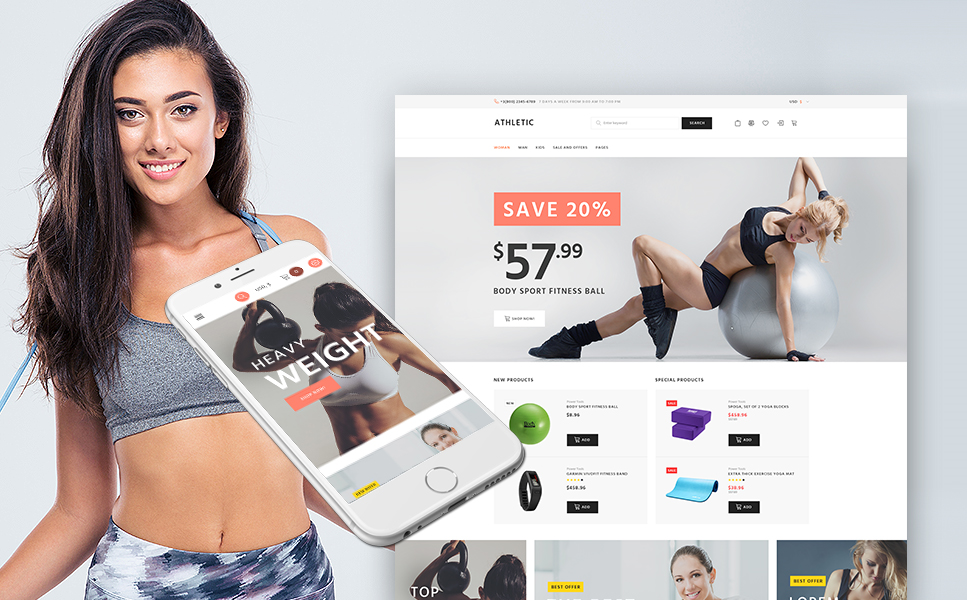 No matter how well you can choose to contrast with color and typography, illustrations have its own unique story to talk about. This is certainly an emerging trend and is expected to be more prominent. Illustrations can either be simple or sophisticated or may be serious or playful, depending on the users' choice of opting for the visual element.
Athletic Sports Store WooCommerce theme helps in creating a creative sports website with a stylish portfolio, thereby helping the users to create a site that pleases any customer with its powerful illustrations.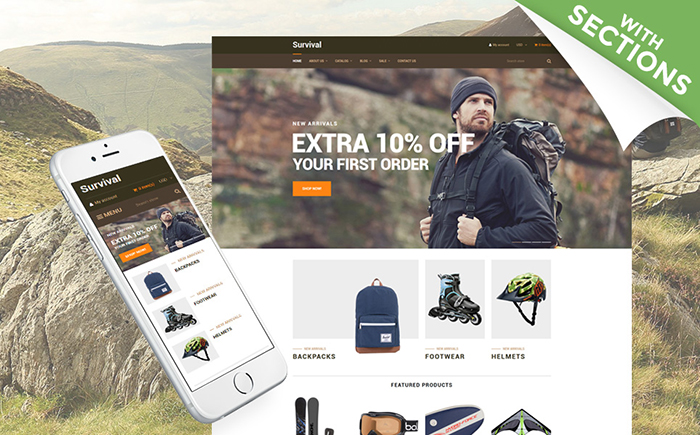 Typography is being expected to take the centre stage in the coming year.
With a bold typography, it gives a higher user experience to the users, thereby compelling the clients to stay at the page for a longer time.
Survival – Travel Equipment Shopify theme WordPress theme comes with popular plug-ins and several other options that make website management as a convenient job to address with its high-end typography.
All these ecommerce UI / UX trends feature a higher engagement of the users with the websites.
Alexandra Payne is a manager at TemplateMonster aiming at informing people about the hottest trends and innovations in the online world. She is also a helping hand for everyone who wants to boost their earnings with TemplateMonster being an affiliate. Follow her on Facebook to keep updated on the freshest news by TM.