With an emerging field, there's always lots to learn and you want to be sure you're getting credible information. Whether you want to hire a growth hacker for your business or use some growth hacking principles in your business, we've gathered an amazing set of sites, ebooks, videos, and tools so you can get a clear picture of what hacking growth entails from the best growth hackers. This is the cream of the crop list of growth hacker resources.
Read on to learn more about growth hacking, or skip right down to the list of resources and get started.
Hacking growth is a new approach to the old process of growing a business, it's called growth hacking and it's gathering a lot of buzzes.
A lot of people think growth hacking is simply old-fashioned marketing plus viral media like YouTube or social channels like Facebook and Twitter.
"Hacker" always carries a negative connotation even though it's gaining more credibility in a world where nerds hold the keys to commerce. Notice that we don't have to use quotes on the word nerd anymore, and we probably won't be using quotes on the word hacker for much longer.
A lot of startups in the technology industry, and in other industries–especially companies with a web presence–are taking lessons from hackers on how to disrupt markets, ruffle the feathers of competition, and boost their business with rapid growth.
Growth hacking takes some of the 'beat the system' mentality of hacking, plus the resources of marketing, and a dash of a methodology known as a lean startup. When you put them all together, it truly is a new role and a new approach to marketing and doing business online.
Growth hackers and the growth hacking movement have one goal in mind—to rapidly grow a business.
Sean Ellis, who coined the term "growth hacker" defined the role simply as "A growth hacker is a person whose true north is growth."
Yes, growth hackers are marketers, but they're driven by the bottom line of the business. Yes, they apply the principles of lean startup, but they know when to go all-in on something.
The most important part of growth hacking to remember is–while it sounds like a 'wild' or unregulated activity, growth hacking is highly driven by results and data. So hey, perhaps 'hacking' isn't so bad after all, at least when it means boosting your business.
What's Hacking Growth About?! What's a Growth Hacker?!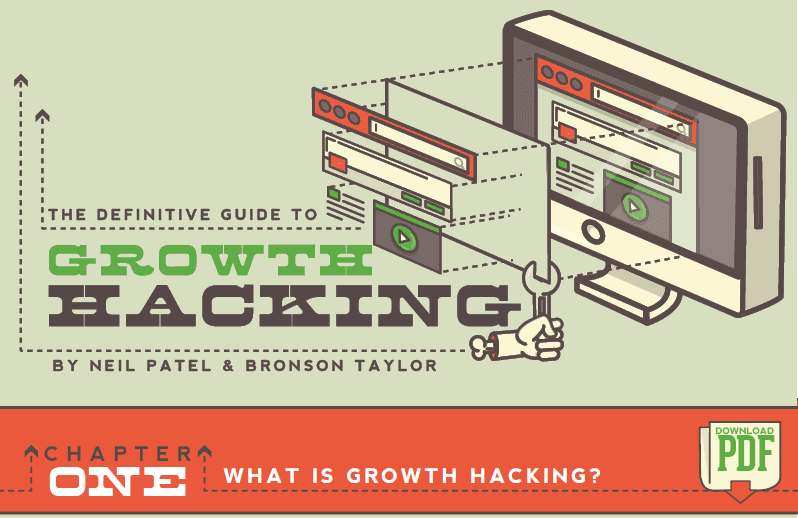 1. Quicksprout
Quicksprout has a great guide written by Neil Patel and Bronson Taylor on what growth hacking is and how the term originated from Sean Ellis' recruitment search for a replacement:
http://www.quicksprout.com/the-definitive-guide-to-growth-hacking-chapter-1/
2. Quora
A lot of experienced growth hackers have added their personal definitions with some explanation on Quora. It's interesting to note that the most voted answer says that the term "growth hacking" is often misunderstood.
http://www.quora.com/What-is-growth-hacking
3. Neil Patel's Twitter feed
Neil Patel is one of the most well-known faces of growth hacking and his Twitter feed is also a great source of information. Looking at the links should also help you get an idea of what it is to be a growth hacker…looks like fun!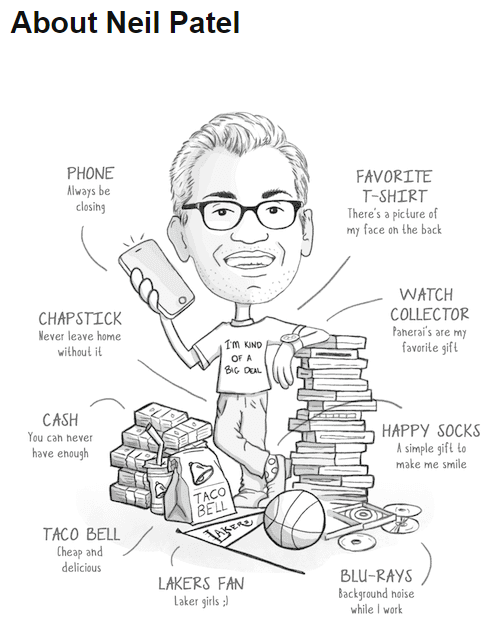 Grow Your Reading List to Better Growth Hacking
One of the secrets to growth hacking is reading all the resources to find the best information. The only thing better is finding a good source. Check out these places to read up and learn more about being a growth hacker.
4. Growth Hack
The team at Growth Hack has a great blog that includes some of the best growth hackers in the industry. They also offer a free eBook to download when you signup with your email, one of the oldest growth hacking tricks in the book, it still works!
5. Growth Hackers
The aptly named Growth Hackers has a great thread of resources gathered from many different blogs. Really a one stop shop for current information on growth hacking.
6. Colibri.IO
Colibri.IO has a steady stream of content on growth hacking and startups on their blog. From SEO to CRO, they are a reliable place to go when you want to learn more about being a growth hacker.
Growth Hacking Tools You Can Use Today
Our OptiMonk software is a digital marketing tool that is a great example of how growth hacking is changing the way technology is used to interact with audiences.
While being a growth hacker seems like a big party looking at Neil Patel's Twitter feed, to be a successful growth hacker you have to constantly stay up to date with the latest tools. Here are some resources and tools like OptIMonk that you can use to become a growth hacker for your business today.
7. Google Analytics

The tried and true Google Analytics is one of the most used tools by growth hackers. You can learn a lot about your site, it's free, and there are dashboards and upgrades you can add to integrate with other platforms and make the most of the system. Really a basic must-have for any growth hacker.
http://www.google.com/analytics/
8. KISSMetrics
When you're ready to take analytics a step further, check out KISSmetrics. Founded by Neil Patel and Hiten Shah, KISSMetrics is a growth hacking tool made by growth hackers.
9. Session Cam
KISSmetrics tells you what actions visitors take on your site and a lot of growth hacking is learning more about how people interact with your product or service. For web businesses, especially ecommerce, Session Cam offers a unique tool that lets you watch visitors on your site.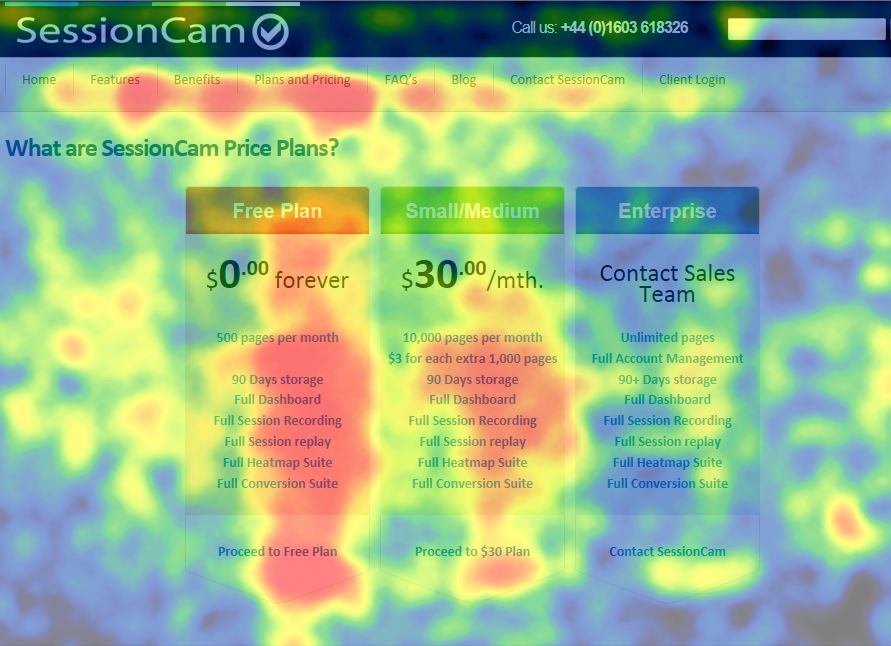 So You Want to Be a Growth Hacker?
Perhaps you want to take it a step further and really put some time into learning the tools and processes that growth hackers use. Perhaps you'd like to someday say, "I'm a growth hacker"! Here are some online courses to start you on your path.
10. OneMonth
Mattan Griffel has a series of video lessons on growth hacking at his site OneMonth:
https://onemonth.com/courses/growth-hacking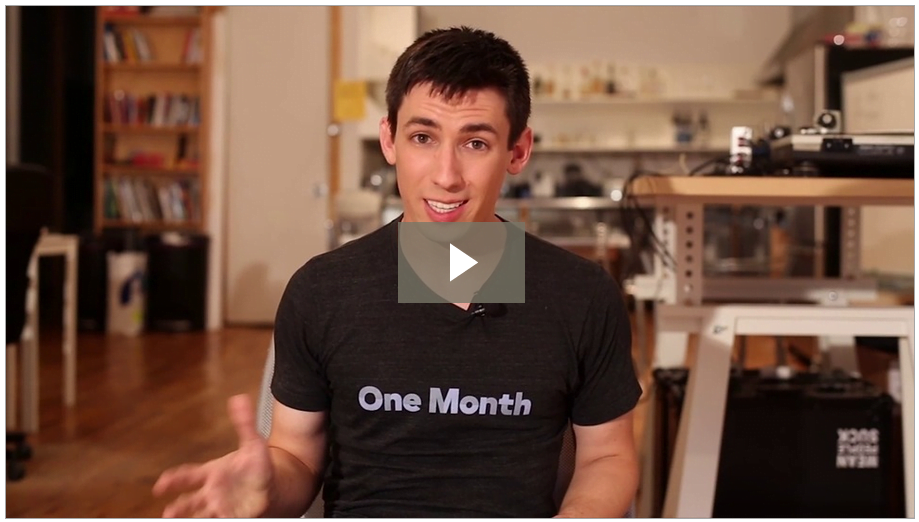 11. Lynda.com
The well-known Lynda.com offers a course on Growth Hacking Fundamentals. This is a great way to get started with some basic techniques. As with anything, it's a good idea to get a hold of the basics before moving onto to more advanced techniques.
http://www.lynda.com/Marketing-B2C-Marketing-tutorials/Growth-Hacking-Fundamentals/191493-2.html
12. Ryan Holiday
Ryan Holiday, who is known for influencing the marketing techniques of Google and Twitter, has a course on growth hacking that gives you a primer on the basics to get you started on your path to becoming a growth hacker.
Go Deep with for Hacking Growth
This wouldn't be an article on growth hacking if we didn't go deep to give you more resources to look over. A big part of growth hacking is all the micro wins that add up to winning big.
When you're ready to start scraping for every little bit to push the needle of growth further, here's some great places to dig in.
eBooks
The old 'sign up for an eBook' growth hacking method will get you access to a bunch of great eBooks with useful tidbits on how to be a growth hacker.
13. The Ultimate Growth Hacking Sourcebook
Tiger Tiger Digital Agency features their Ultimate Growth Hacking Sourcebook right on their website!
http://tigertiger.co/blog/ultimate-growth-hacking-sourcebook/#Scientific_Blogging
14. Growth Hacking Handbook
Yong Fook's set of actionable Growth Hacking Tactics gathered in the simply named Growth Hacking Handbook.
http://www.growthhackinghandbook.com/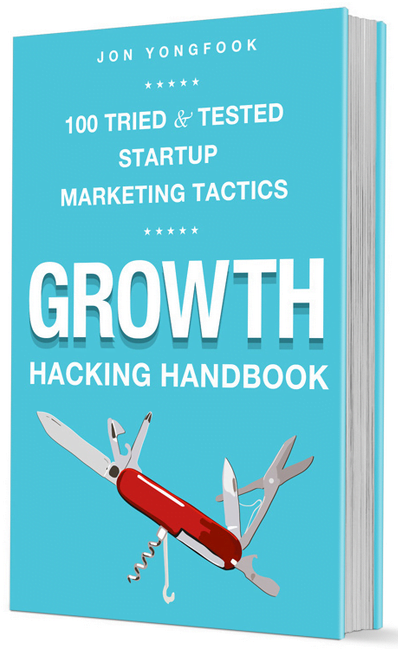 15. Clarity's Straight Up Startup Advice eBook
https://clarity.fm/startupadvice?utm_source=blog&utm_medium=article_footer&utm_campaign=ebook_1
Videos
When you want to sit back and learn more growth hacking, after typing away or looking over your Analytics, check out these great videos on being a growth hacker.
16. Growth Hacker TV
Growth Hacker TV has a great set of videos including interviews with well known growth hackers.
https://www.youtube.com/user/growthhackertv
17. General Assembly
General Assembly has a good set of videos on growth hacking.
https://generalassemb.ly/online/videos/growth-hacking
18. Sixteen Ventures
Sixteen Ventures has some great growth hacking resources including videos aimed at SaaS startups.
http://sixteenventures.com/saas-growth-hacking
This Article Isn't Enough, I Want More!!
Ok, ok, we hear you 🙂 For some other great articles with more expansive lists of growth hacker resources, check out these articles.
19. Search Engine Journal's Epic List of 100 Growth Hacks
http://www.searchenginejournal.com/epic-list-100-growth-hacks-startups/118690/
20. Neil Patel: How To Use Growth Hacking To Attract and Retain Customers
http://neilpatel.com/2015/03/17/how-to-use-growth-hacking-to-attract-and-retain-customers/
21. 101 Startup Lessons – An Entrepreneur's Handbook
Red Rocket VC's 101 Startup Lessons for Entrepreneurs including a ton of case studies.
http://redrocketvc.blogspot.hu/2011/09/101-startup-lessons-entrepreneurs.html
22. Growth Hacking Tactics: The Ultimate List
GrowthSimple's list of 42 real-world successful grow hacks from the world's leading startups.
http://growthsimple.com/resources/growth-hacks/
23. Interview with Sean Ellis, founder of GrowthHackers.com
How Sean Ellis Built GrowthHackers to 100K Members and Skyrocketed the Growth Hacking Movement
https://www.singlegrain.com/digital-marketing/sean-ellis-built-growthhackers-and-growth-hacking-movement/
24. 128 Growth Hacks to AARRR your customers
This is a curated list of 128 marketing tactics and a FREE e-book with 140 growth hacks for you to acquire, activate and retain your customers.
25. Top 75 SaaS Companies of the decade
Consider your App ecosystem with care. Choose tools to use with your Shopify environment with care! Tools with pedigree.
Go Ahead, Get Your Growth On!
There you have it, the cream of the crop list of growth hacker resources. You can start with the basics or go deep. Remember the bottom line is that there is only one goal for growth hackers — grow the business.
(Note: Do you know OptiMonk? It's one of today's most powerful growth hacking tools that converts up to 15% of abandoning visitors to sales and leads. Let's give it a try. Click here and create a free OptiMonk account now.)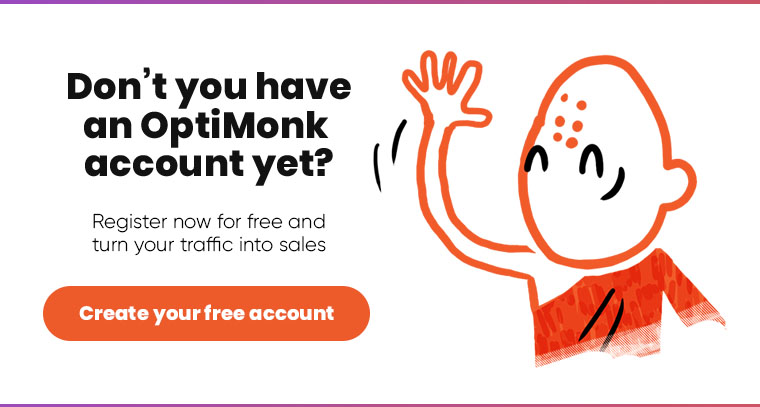 So what resource are you going to use for growth hacking first?