Regularly coming up with fresh ideas for ecommerce sales marketing campaigns is a challenge that all marketers face.
To help you get creative, we kicked off the New Year by sharing a few ideas for jumpstarting your ecommerce efforts in the first quarter.
We received a lot of positive feedback on that article, so we decided to collect some more inspiring ideas for your campaigns this Spring. Take a look and choose the best ideas to boost your results in the second quarter!
In April 2016, a collaboration between Mark Zuckerberg and H&M was announced. The collection included seven basic gray T-shirts and one pair of basic jeans.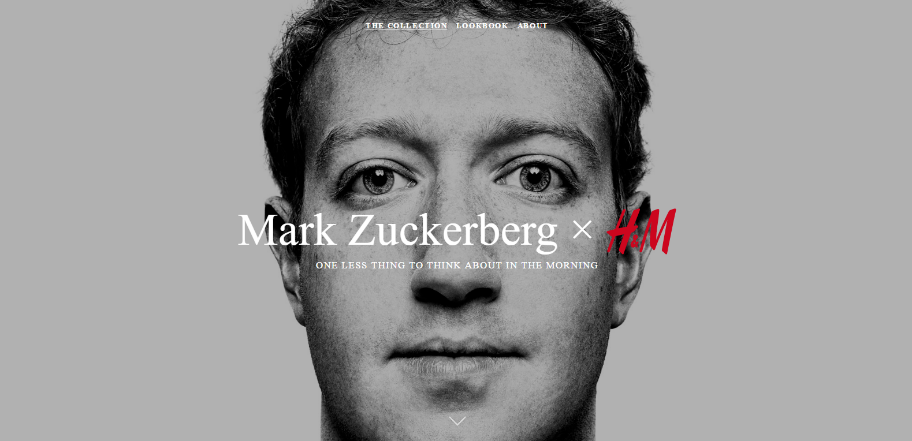 It turned out to be an April Fools' prank, and it's one of the best the Internet has ever seen – especially for an ecommerce site.
This example proves that a well-crafted joke can be a great opportunity for you to make your voice heard. A good prank shows that your business is run by real people, who have a sense of humor too!
Your clients will appreciate it, and this approach can help you create a more personal relationship with the visitors on your site. It's also a great chance for smaller companies to generate some buzz.
One year earlier, in 2015, Amazon also made the news with a product announcement. The best part about their approach… it wasn't even an April Fools' joke! The Amazon Dash Button they were releasing was a real product, and releasing it on April Fools' Day was a brilliant marketing strategy. The product was so unbelievable, that most people thought it was a joke. Of course, the increase in interest resulted in many sales too.
What do these two examples have in common? Both campaigns are well-thought and planned.
That's why I still have this date on my list – even though it's past April Fools' this year. You should start brainstorming now for next year, so you can make a big hit…and have some fun!
For many people, Easter is the most important eCommerce sales Holiday after Christmas. To heat up your sales in Q2, you should create a variety of campaigns for this holiday. Thankfully, there are numerous options to choose from:
Offer a discount to products related to Easter.
Create a free eBook that's a cookbook including the best Easter recipes, or a guide to the best Easter party, then offer it as a download to visitors who sign up for your email list.
Make an Easter basket of your less popular products and sell them at a discount. This can help you clear out old inventory and your visitors will be happy to get items on their "wishlist" for less.
Partner with a charity. You can really make a positive impact working with a non-profit. It's good for your business and improves the lives of others. Ask your visitors to help those in need, and offer a discount in return.
Last year, Cloudways.com used a popup to make its Easter campaign much more effective.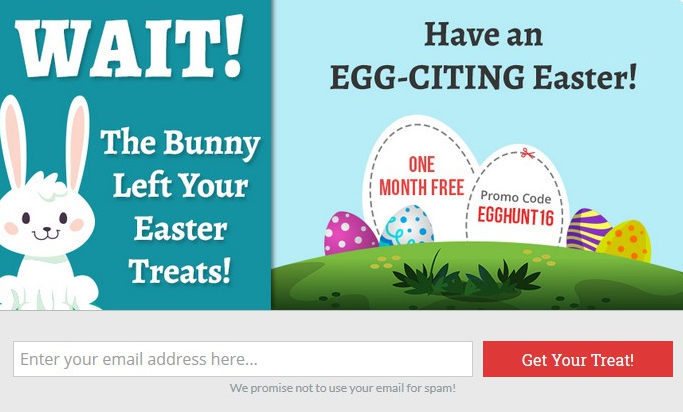 Mother's Day is another popular ecommerce sales holiday in Spring and is celebrated on various days in different parts of the world, typically in May. In the United States, it's always celebrated on the second Sunday of May.
This is one holiday that daughters and sons must not forget 🙂 As a result, there's an increase in purchases during this time period.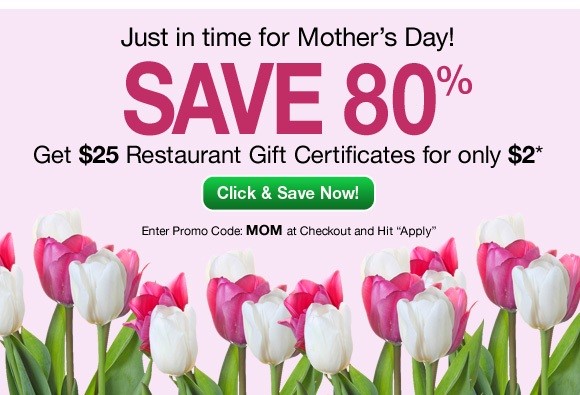 I recommend you start your campaign one week before Mother's Day and each day offer a new gift idea at a discount for your visitors. This gives your visitors a reason to return to your site every day – to get some inspiration for a gift and to use the discount.
Consider offering free shipping and don't forget to emphasize quick delivery!
After Mother's Day, you can continue to boost sales by appealing to moms with offers such as:
Did you get what you dreamed of? No? Don't worry, use our coupon and get the gift you wanted for less. Only for Moms! 🙂
You can increase the effectiveness of your campaign by giving a deadline when the offer expires. This will also help you get ready for the next holiday!
Onsite retargeting is a great way to increase the effectiveness of these kinds of campaigns.
While not quite as big as Mother's Day, in recent years Father's Day has started to drive more interest and purchases. In the US, Father's Day is on the third Sunday of June, and it's a celebration for the contribution dads make to their children's lives.
Here's a great example from Spreadshirt to inspire you. It's got a fun and personal feel, clearly lists the discount, and provides an expiration date to encourage an immediate purchase: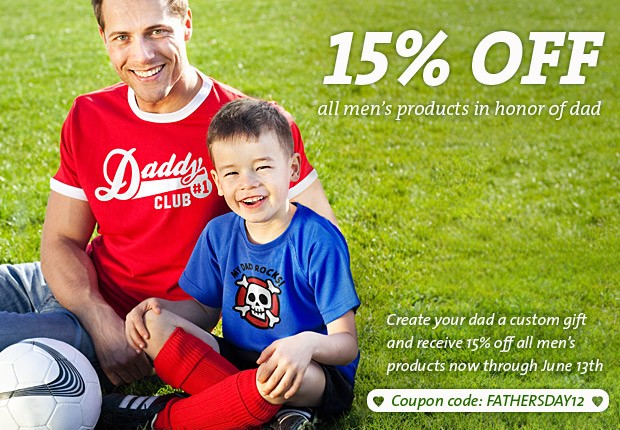 5) Pay attention to current events
Planning for holidays can help you take advantage of increased traffic and interest around those times. It's also important to watch for news stories and current events that can be linked to product promotions. A well-timed newsletter can help you pick up sales during a slow cycle.
Let's say there's a story that everyone's talking about, for example the Oscars fail that happened recently. The goal is to put together something quickly that will grab people's attention. After the Oscars, we created a campaign with this message:
Have you seen the Oscars fail? – Our latest offers are just as shocking! Don't worry, the announcement of this discount is not a mistake…"
Get a Jumpstart on Q2 Sales
I hope these examples have filled you with so much inspiration that you're already starting to scribble notes on a piece of paper. 🙂 
Before you dive right in, stay with me for some important tips on how to make your second quarter results even better.
To improve your chances of success, plan your campaigns from beginning to end in detail. All of your communication and your business identity should be uniform across your website, email and social channels. It's better to have one well-thought out and focused campaign, than many small campaigns that are "strung" together.
For promotions tied to current events, keep a list of products that are eligible for discount on hand. Then, when you have an event that you can use to promote your discount, go for it!
Another consideration is how to capitalize on the increased traffic to your site. Luckily, OptiMonk can help you with that!
With Onsite Retargeting,
Grab the attention of visitors who don't know about the campaign,
Increase the number of purchases
Decrease the number of cart abandonments,
Gain new subscribers and build a healthier email list for more sales later in the year
With a little planning and some creativity, you can make a big improvement in your Q2 sales. Schedule a meeting with your team and start brainstorming your campaigns today. Good luck!
(Note: Do you know OptiMonk? It provides powerful onsite retargeting solution that help you convert up to 15% of abandoning visitors to sales and leads. Let's give it a try. Click here and create a free OptiMonk account.)