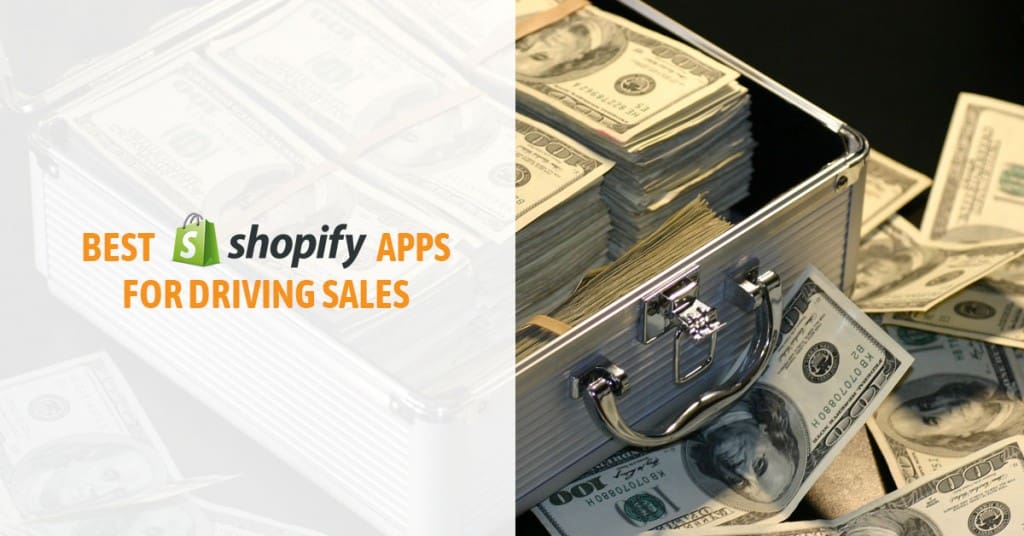 At OptiMonk we are all about helping ecommerce website owners improve conversion through onsite retargeting, but there are many other great Shopify apps in the Shopify app store that complement the use of our OptiMonk app.
Below are the top 11 best Shopify apps in the app store besides OptiMonk. All of these apps enhance your shop functionality in one way or another, improving conversion and boosting sales, regardless if they are paid apps or not.
Prioritize Your Shopify Apps
Be sure to prioritize the adding of applications, add those apps that help you get the most out of your existing customers first, and then optimize the process of getting the most out of future ones onsite, long before spending any more money on traffic or PPC advertising.
If you didn't already know, it is far easier to sell more products to your current customers than it is to get new ones, it might sound like an obvious statement to make and yet,
so many Shopify stores owners fail to get the most out of existing customers.
"We didn't know", the lack of experience is a common response when store owners reflect back on their mistakes, but don't feel bad if this is you; even the most seasoned Shopify store owners are guilty of failing to stay up-to-date on technology and features.
Occasionally we all need to reassess what we are doing and consider new strategies, new tools or apps to see if they offer more. Some of the below tools are newly added to the Shopify app store but don't discount them just for that reason. Try them and I'm sure you'll agree they are the best!
Below is a list of the Shopify apps covered in this blog.
---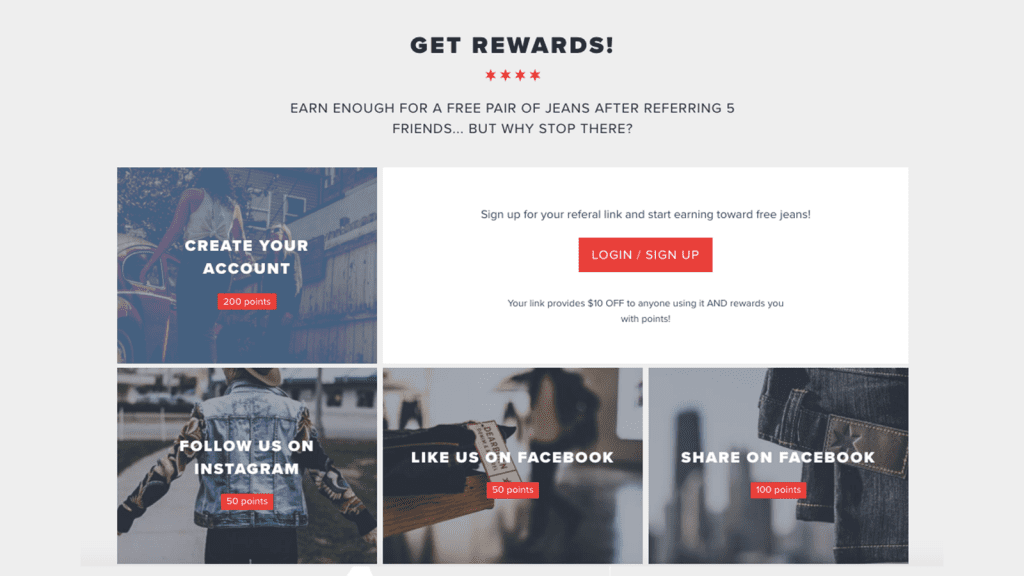 The first step is to Build a rewards program and with this app "Rewards and Referrals" by Swell, it's a breeze. Within a few minutes, you can have a fully customizable loyalty program up and running for free. Of course, as with all freemium models, there is a more advanced paid plan as well.
You might as well test it since you have nothing to lose and potentially a lot to gain. What I would point out here is that it takes time to build loyalty, so don't expect a sudden improvement in ROI.
---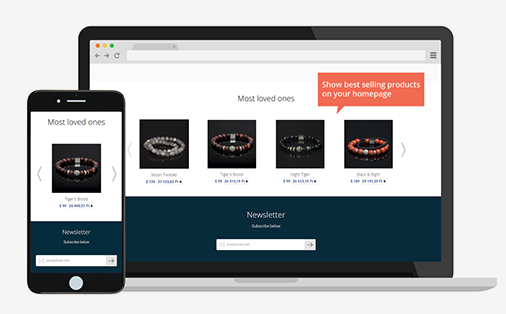 Amazon is famous for its product recommendations, its product referral system has proven to be highly effective. So it's no great surprise that others are imitating and attempting to improve upon what went before. The AutoCommerce Shopify application brings this Amazon-like awesomeness to Shopify. Just like Amazon, it provides intelligent recommendations but specifically from your Shopify ecommerce website.
The best part about this app is that it is entirely free. Why not give it a try?
---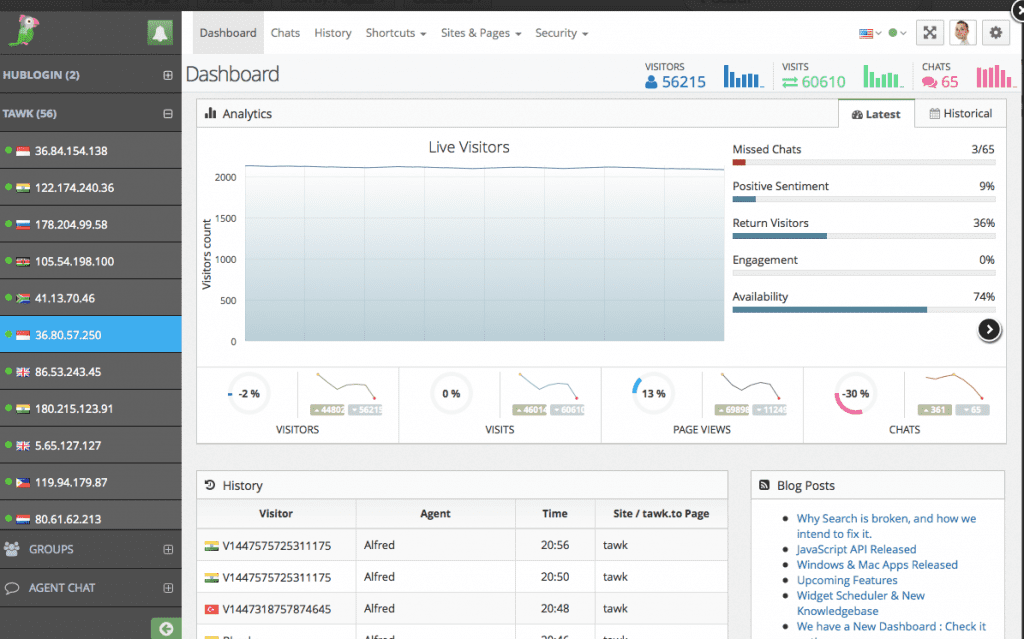 Tawk To is a useful application to improve sales and includes a great range of features that are free to use for a single agent. The app business model is to sell live app agent services and so the Shopify app is likely to remain cared for and updated. As you scale your business the live app agent service is low cost and may well be useful for your business. In addition, if you wish to remove the Tawk to branding then this can be done although it is an additional monthly cost.
The platform feels reassuringly complex once you have become accustomed to it. We particularly liked the data provided on the admin dashboard.
---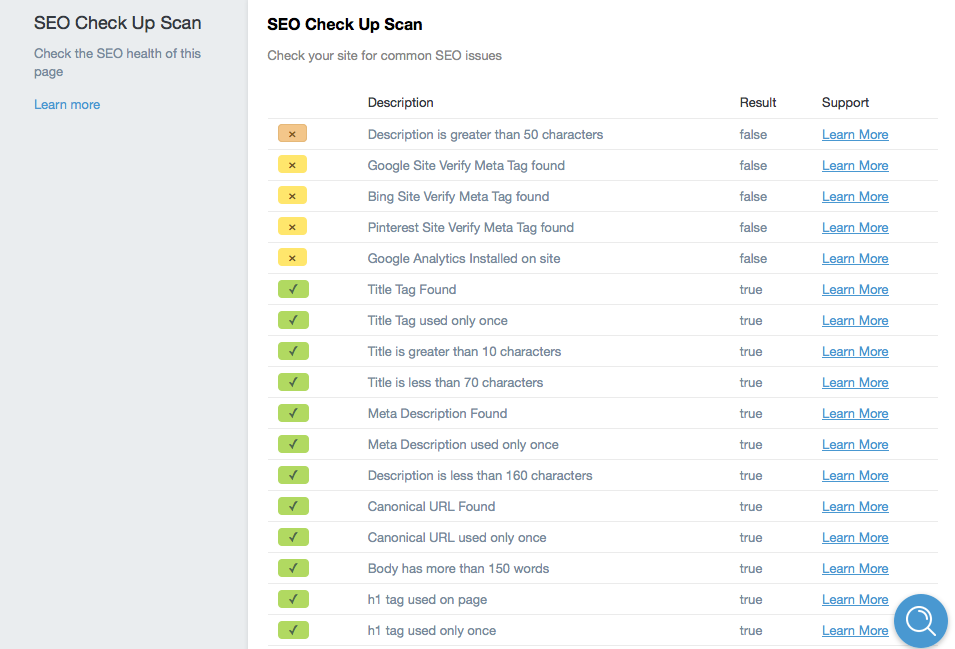 As one of the highest rated apps for Shopify applications on the Shopify, the SEO Manager app is pretty convincing, even before reading the description. It makes all the important SEO metadata accessible for editing, making the role of SEO specialist entirely redundant.
It helps you make those all-important keyword selection decisions and redirects visitors from out of stock store items. It also does periodic SEO audits, scanning your store to find potential optimization points and to update your sitemap. No matter how you look at it SEO Manager is a great investment. More traffic means more conversions (with the assistance of OptiMonk).
---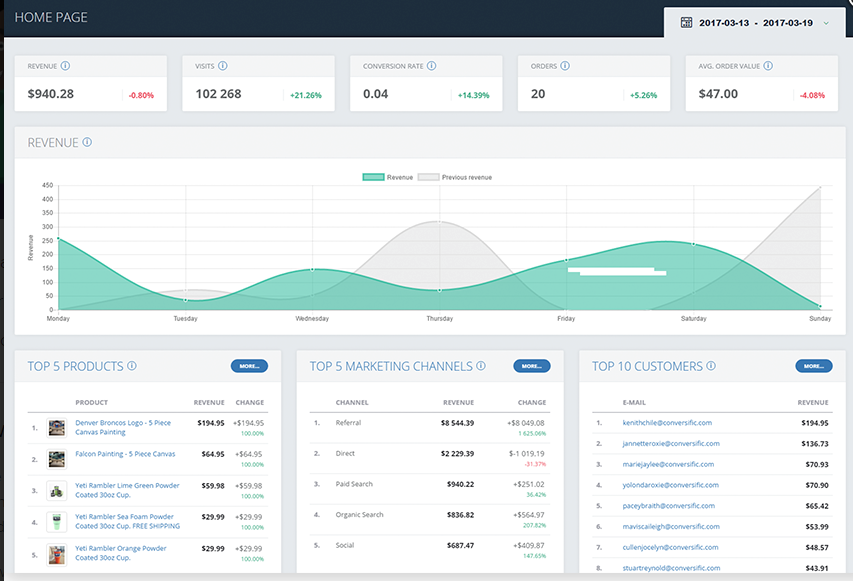 Learn where your Shopify store is losing money and get actionable advice on how to improve it. This is the message Conversific would like you to consider. You already have the data, collected by the platforms you use, but most of us are not Data Scientists.
Conversific's value proposition is that they help you make sense of your analytics data. It analyses your data so that you can make good decisions based on hard data. Find out what products you should feature, package together or what marketing channels you should spend money on. Unlock your hidden data and improve your ROI (provides great insights into where, when and how to use OptiMonk).
---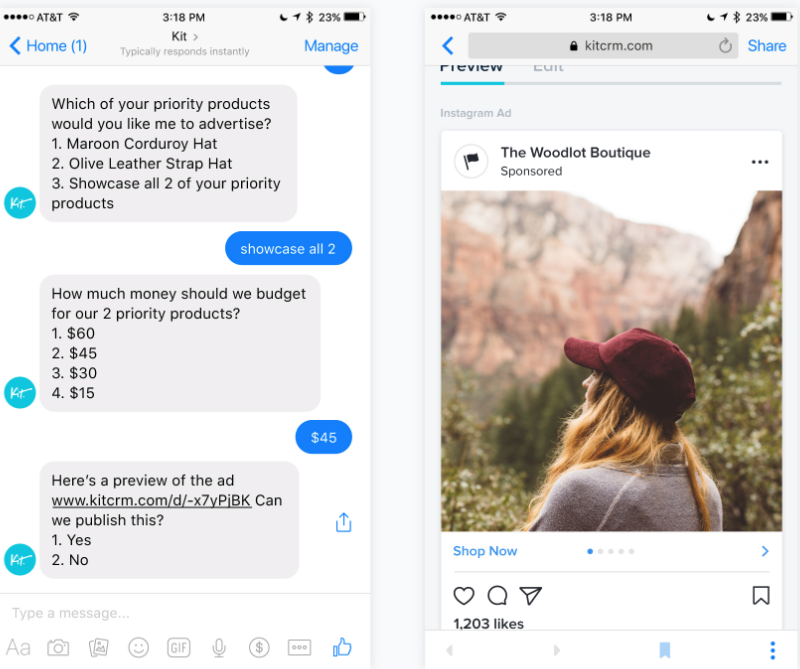 Simply put, Kit makes Facebook and Instagram advertising easy. It even does dynamic Facebook ads enabling you to retarget your Shopify visitors once they leave. Since only 2% of visitors actually buy it's essential to target those users when they leave. Over 60% of shoppers abandon their carts and if not targeted in a timely manner they will never come back.
Where OptiMonk helps you maximize conversion on your own website, Kit help you to reach these visitors when they have already left, to Facebook or Instagram and brings them back. Of course, it will be OptiMonk that will convert them when they return. Be sure to optimize conversion with OptiMonk before spending money on Facebook retargeting!
---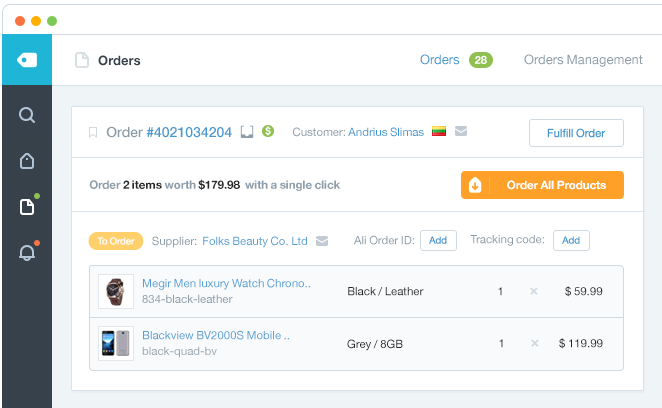 Ali Express is one of the largest drop shippers in the world, however, buying and selling through the portal can be a tedious and time-consuming affair. Fortunately, this Oberlo Shopify app automates many of those mundane tasks that you would like to assign to someone else but can't.
Easily import products and edit the title and description, and automatically get price updates. Our favorite feature, the Two-click order fulfillment process saves a lot of time.
---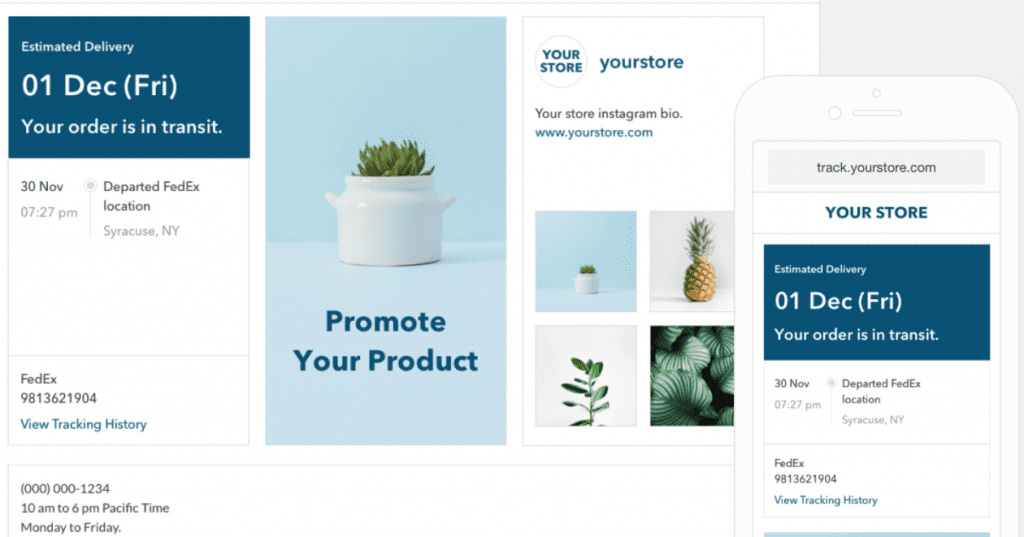 This app is a 'must have' application for anyone selling and dispatching products. It provides tracking service for customers for over 380 couriers worldwide and in just one place, including the big ones, FedEx, DHL, and UPS etc. The service sends out notifications for each leg of the parcel journey ensuring your customers know exactly the delivery status. If delayed they will know and chase the delivery companies instead of chasing you, the store owner.
---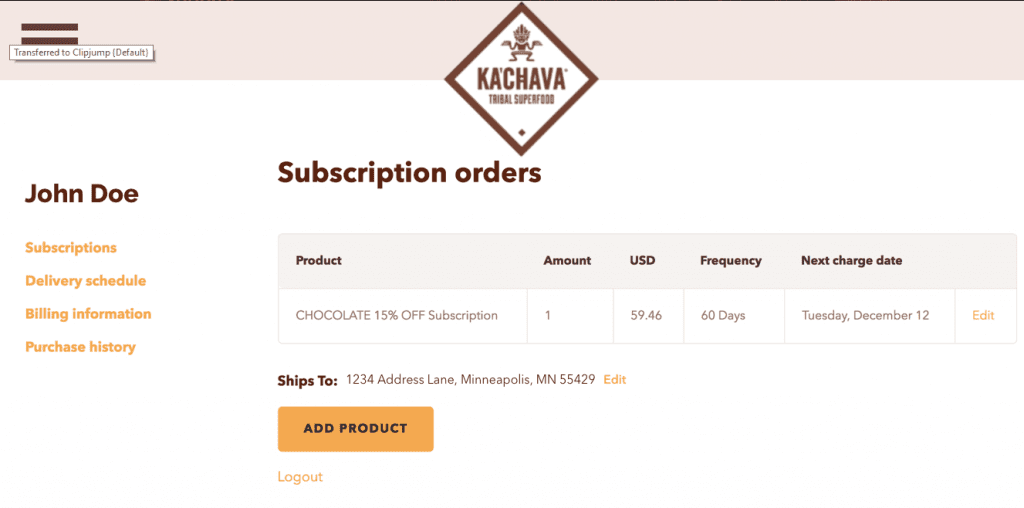 It's always worth considering alternative ways of packaging and marketing your goods, this is why we like this app, having said that, it's not for every Shopify store. As its name implies, it enables Shopify store owners to sell physical products on a subscription basis.
A good example of use would be a meal delivery service or any product bought on a regular basis that can be delivered, office supply delivery would be another good example. The benefits of recurring billing and subscription are many, it simplifies the relationship between customer and supplier, cutting out unnecessary phone calls and paperwork while ensuring a repeat payment method while bringing reliability to your service.
---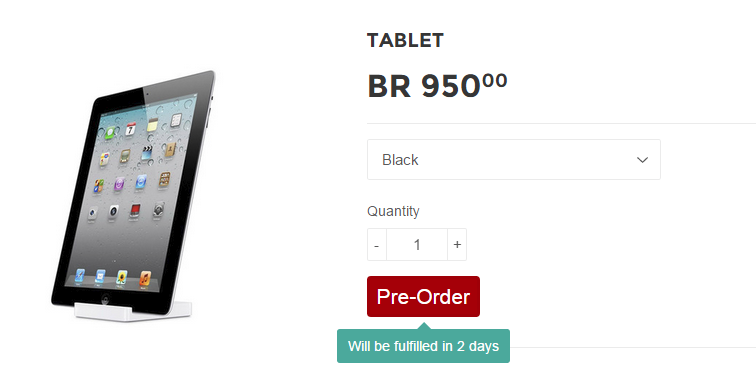 Here at OptiMonk, we are all for onsite retargeting so the idea that running out of stock might lose your store customers does not sit well with us. With Pre-Order manager No-stock, no problem! Take pre-orders for products that are out of stock.
When used in combination with OptiMonk you could run a discount campaign whereby if a user decides to leave because your Shopify shop is out of stock of an item, you could retarget them with a discount on the item if pre-ordered and pre-paid today. Of course, this is only useful if the buyer is not in a hurry to receive the item. The app adds both Pre-order and Notify buttons to your store which are configurable on a product to product basis.
---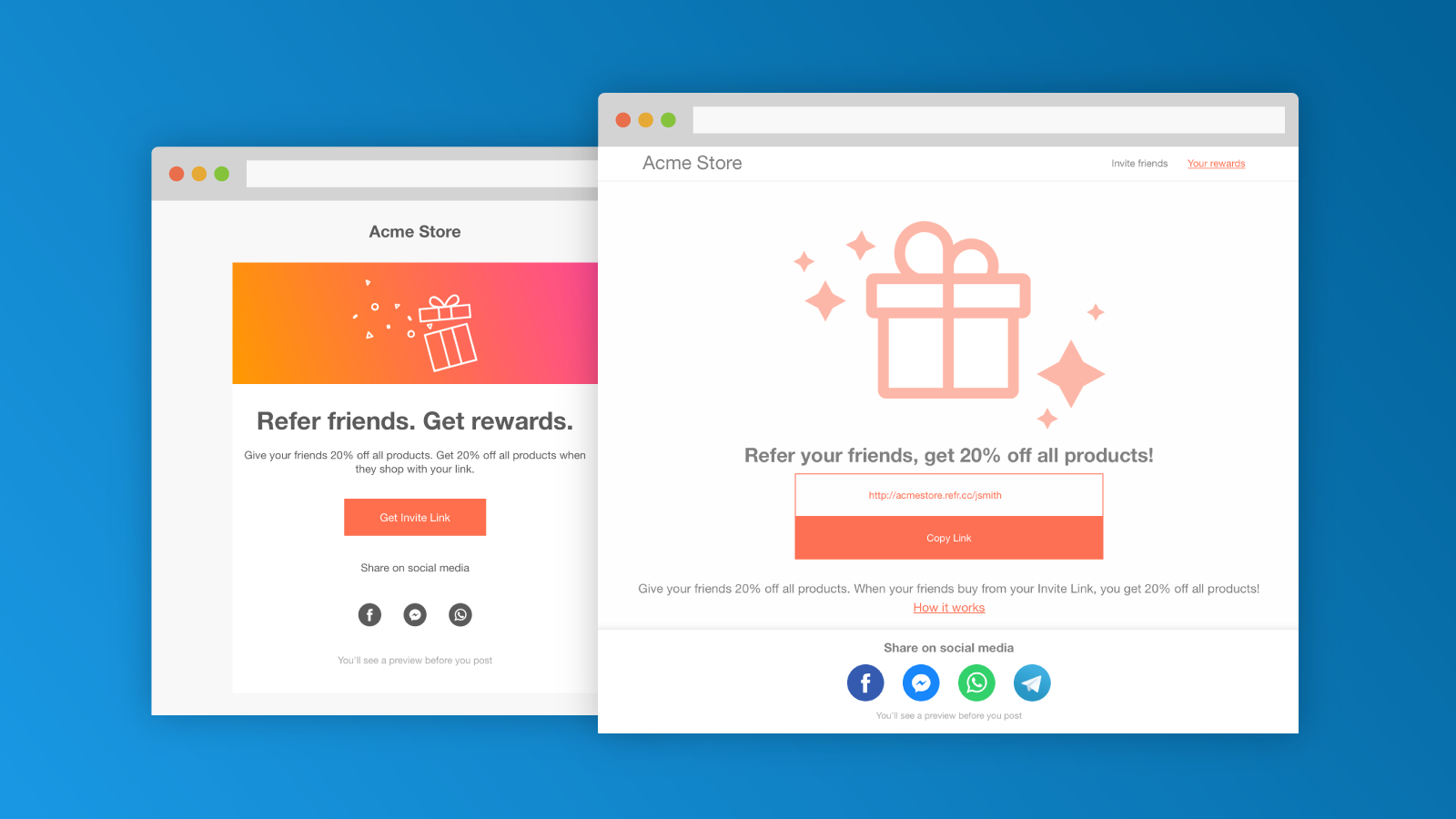 ONLY 29% of your customers are telling their friends about you… even though 83% of them are willing to do so. Why? Because most businesses do not have a referral program to help their customers spread the word! It means you're losing sales every minute you do not have one.
ReferralCandy is a 'must-have' app if you want your customers to get rewarded and drive more sales through word-of-mouth marketing.
---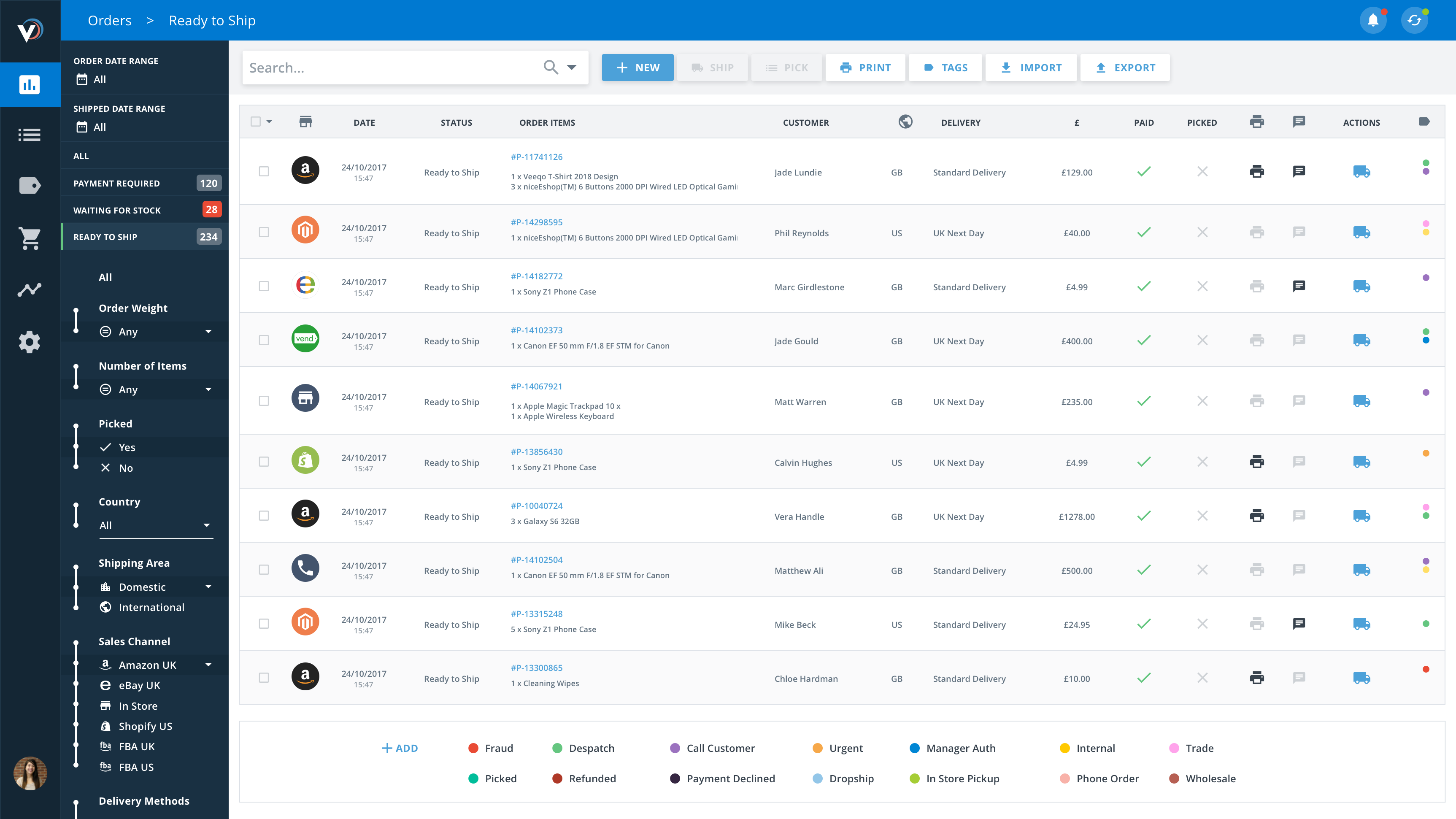 Veeqo is an all-in-one ecommerce platform that helps manage all of your backend tasks – freeing up time to focus on growing your business. Veeqo keeps inventory accurate across all of your channels, physical stores and marketplaces and automatically syncs orders from your sales channel into a centralised platform. Veeqo makes sure you avoid overselling, out-of-stocks and missing orders.
---
If you've always wanted to sell quality print and embroidery products on your Shopify store without having to worry about keeping stock or worry about fulfillment and shipping, Printful app is something worth checking out.
Once you connect your Shopify store with Printful, simply upload your designs on products, and push them to the storefront. Printful will fulfill and ship you the products to the customer only when the order comes in.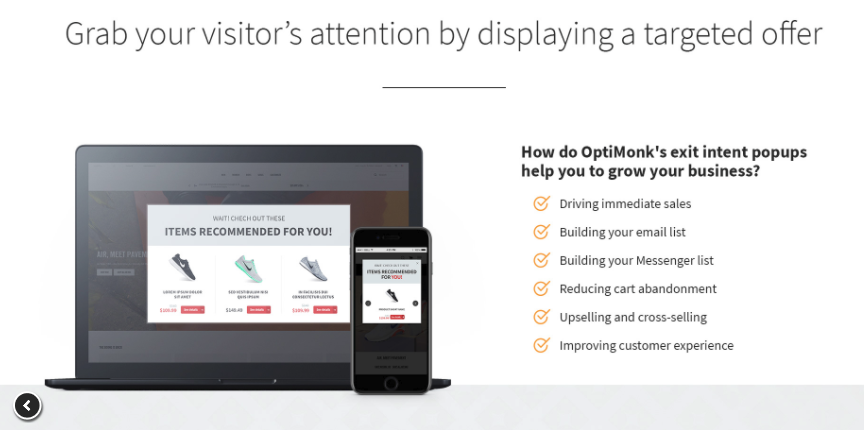 OptiMonk's onsite retargeting technology provides you a powerful and simple way to convert more visitors into buyers and build your email list. Your messages show up with a special offer at just the right moment. Basically, you get a second chance to convince your visitors.
With OptiMonk, you can display sidebars, lucky wheel popups, intelligent product recommendations, Messenger list building popups, interstitial campaigns and much more.
---
It's difficult to know which Shopify apps are the best Shopify apps on the Shopify app store. All too often we just don't have the time to test the various options, instead relying on application ratings to guide us to make a decision on which ones to use.
This scenario is far from ideal since often the best apps are missing from the final comparison and final selection, and so the cutting edge apps that disrupt the market are frequently missed just because they are new. So here we tried to include a few newer, more disruptive apps that in due time will be catapulted up the user rankings, no doubt by you. Let us know what you think and then rank them!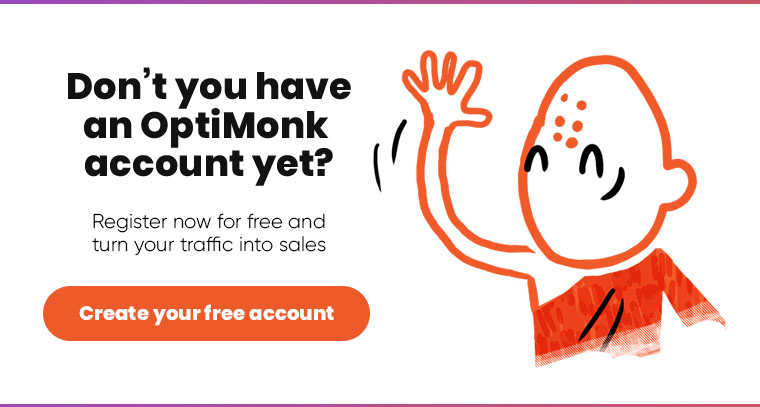 Would you like similar results?
Create a free OptiMonk account and see the results for yourself. Stop losing customers today!