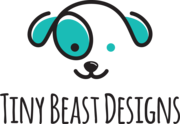 "OptiMonk provides a great solution for small businesses."
Megan Ginter
Owner & Founder | tinybeastdesigns.com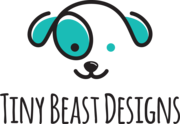 Tiny Beast Designs is a joyful, modern shop for apparel and gifts for dog lovers.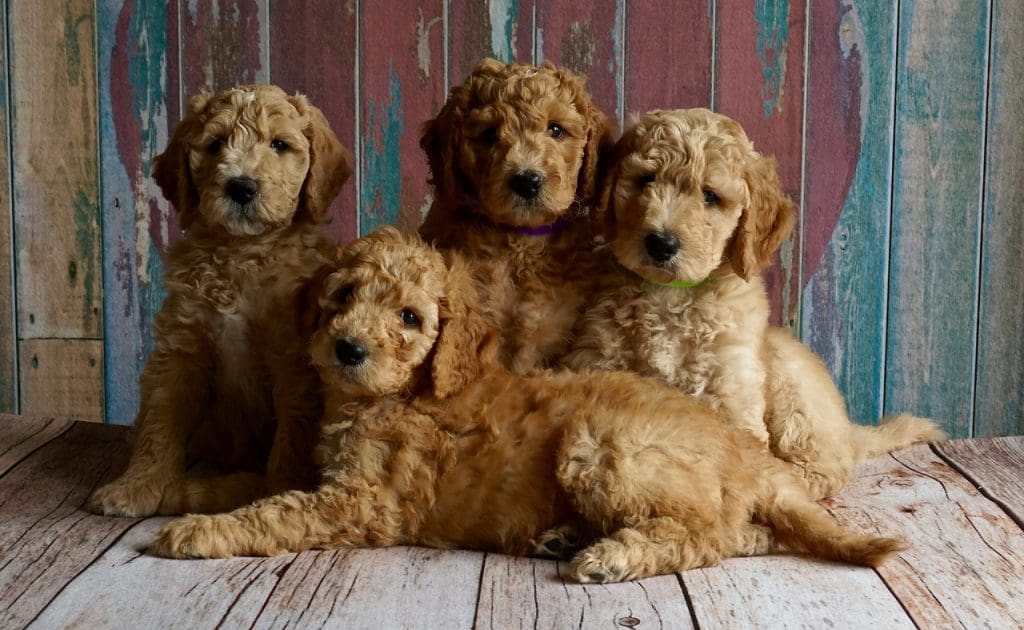 Let's get to know Tiny Beast Designs!
Tiny Beast Designs is an ecommerce store that sells unique, cute, and funny dog-themed items. Their products are the perfect gift for any dog lover.
"I've dreamed of owning my own business for years, and after adopting my two rescue dogs, I was inspired to create this store because of the happiness they brought to my everyday life." – said Megan, the owner and founder of Tiny Beast Designs.
Her vision was to bring you positive, playful products that are just as delightful and joyful as the dogs we love.
The main challenges of a new business
Tiny Beast Designs has been in business for only a year, so their main challenge is to get customers to trust this store they're never heard of, and make the purchase.
Their other challenge also won't be a surprise, since most new businesses operate on a limited marketing budget. When you have a limited budget, it's extremely important to focus on getting the most of your website traffic.
As Megan said:
"I want to make the best of all the traffic I can get by converting as many visitors as possible to newsletter subscribers and customers. When I first started using OptiMonk my conversion rate was 1.5% and my email list had only 150 people."
That sucks. But her new campaigns exceeded all expectations…
Megan started to use OptiMonk as a way to grow email lists and increase conversion rate, but after speaking to OptiMonk's customer support team, she learned about all the possibilities to target visitors and to personalize messages:
"What I like best about working with OptiMonk is the incredibly kind and helpful staff! I never imagined it would be so easy to get help with everything from setting up new campaigns to improving the look of my campaigns…
… As a new entrepreneur who is handling almost everything myself, it's always nice to find a helping hand along the way. I would never have discovered all the useful options available in OptiMonk if it wasn't for their wonderful team!"
So, she decided to offer a 15 percent discount for those visitors who have at least one item in their cart and are about to leave the site without purchasing.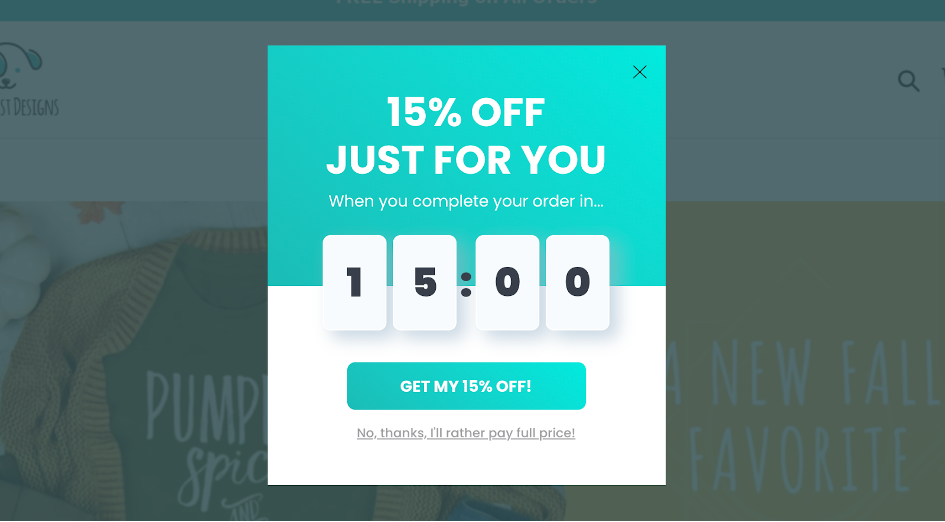 An extra incentive like this one and the sense of urgency (ticking clock) can go a long way to help cart abandoners finish their purchase.
23.51 percent of visitors who saw the popup wanted the discount, which is a really great result.
Megan also tried to help returning visitors making a decision by displaying a "Welcome back! Still interested?" message to them right after arriving back to the site.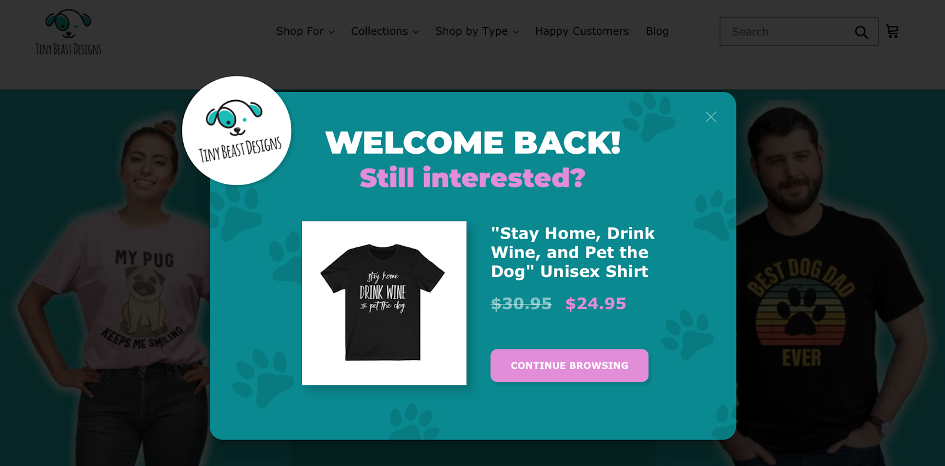 Using OptiMonk's Dynamic Product Recommendation feature, she was able to display the last viewed product of the visitor. This is a great technique to help visitors navigate back to products they were interested in before.
This popup has achieved an amazing 30.56 percent conversion rate.
All in all, Tiny Beast Designs was able to increase its conversion rate by 66%. Additionally, they were able to add 2,200 more people to their mailing list over the last 6 months.
Congratulations to Megan! We're excited to see what's next for Tiny Beast Designs and to watch them continue to grow.
Megan's Personal Message to other Ecommerce Store Owners:
"You should definitely work with OptiMonk because they want your business to succeed as much as you do! Definitely take advantage of their free consultations as their experts can help you with new ideas on how to set up your campaigns and lots of tips and tricks. With the high cost of marketing today, you need to do as much as you can to convert every visitor you get, and OptiMonk can help! Not to mention that OptiMonk provides a great solution for small businesses as well."
Megan Ginter
Owner & Founder | Tiny Beast Designs