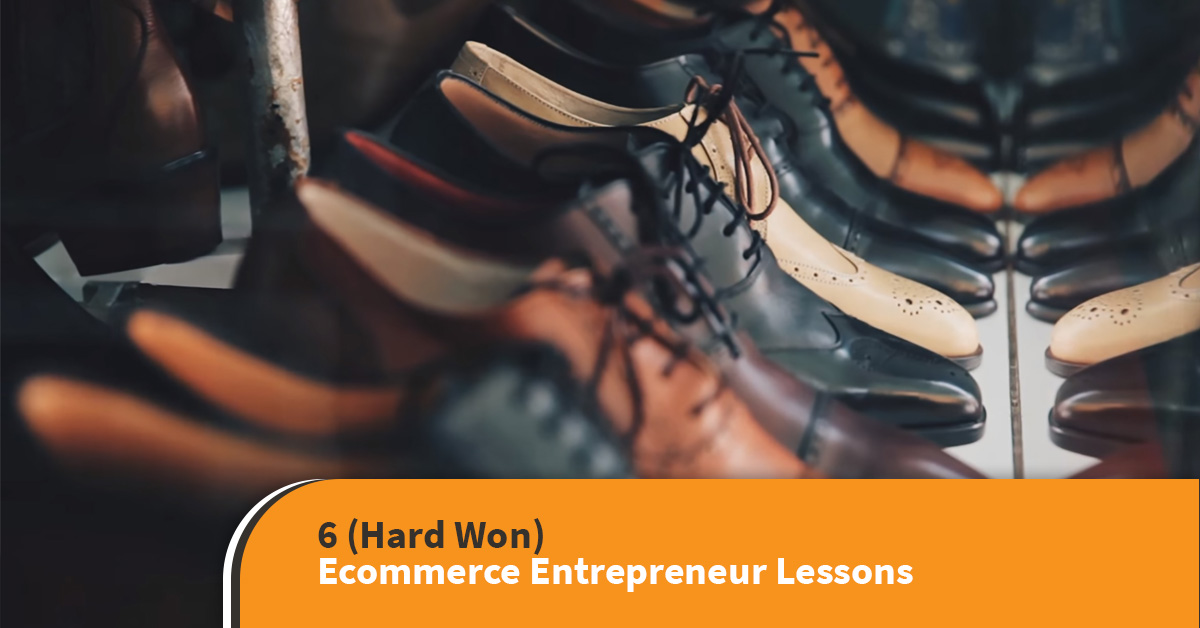 The best knowledge is the kind of knowledge that is won through blood, sweat, and tears — but sometimes you can be crafty and growth hack by learning from others.  Below we try to impart some hard-learned ecommerce advice, – we hope you find it valuable.
Loads of business experts will try to sell you easy solutions, telling you to "stop spending time on X, and start running your business instead" — but spending time on that 'X' is all part of the entrepreneur parcel. To succeed, you need to be driven, self-motivated, and the kind of person who shows up.
Luckily, entrepreneurial behaviors and strategies can be taught and learned — below are some tips for starting an ecommerce business. Six lessons from others that you can use to propel your ecommerce business into the next stage.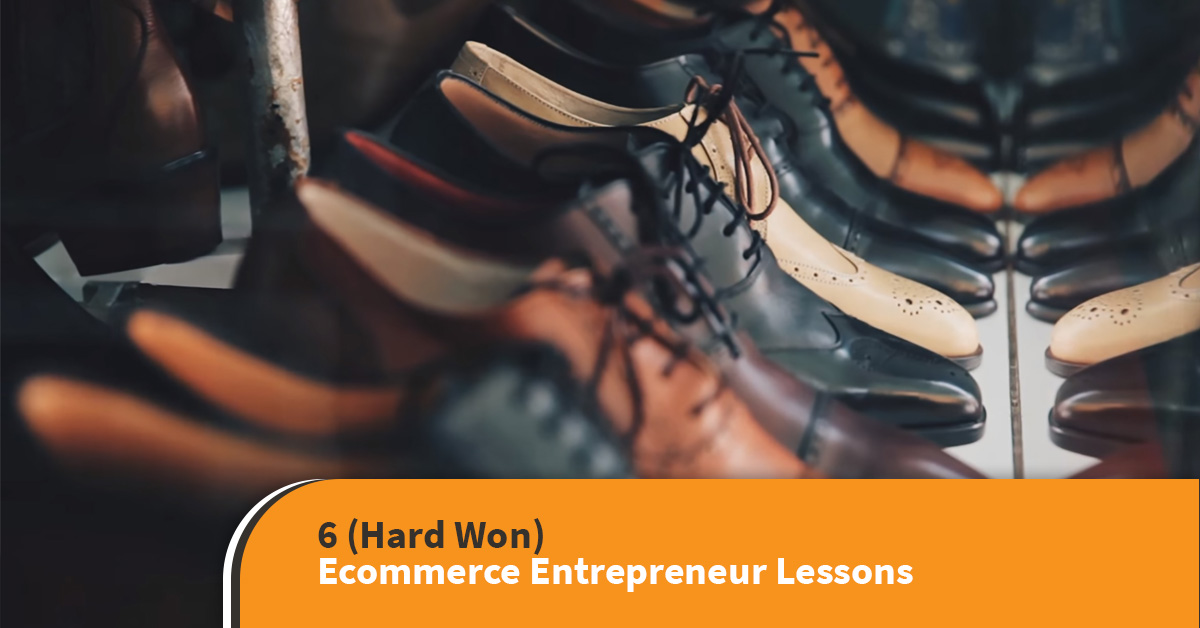 The best knowledge is the kind of knowledge that is won through blood, sweat, and tears — but sometimes you can be crafty and growth hack by learning from others.  Below we try to impart some hard-learned ecommerce advice, – we hope you find it valuable.
Luckily, entrepreneurial behaviors and strategies can be taught and learned — below are some tips for starting an ecommerce business.  Six lessons from others that you can use to propel your ecommerce business into the next stage.
Neglect your website experience at your peril
It's easy to get bogged down by margins, logistics, and customer service calls, and forget to update the latest software patch on your website…But neglecting your digital presence is an expensive mistake. As an ecommerce business, other than maybe digital marketing, your web environment is the number one thing you need to keep checking up on.
1. Your website needs to be updated for it to remain secure. Handling payments and customer data is a big responsibility, and you need to ensure that you're not only compliant, but that you are taking all the necessary precautions. For example,  a business that specializes in mortgage loans, should always have an updated and mobile-friendly interface as a lot of people look for loans with their mobile phones.

Some ecommerce CMSs will automatically update and warn you of any security issues or urgent patches, but you can't trust a system to 100% to know what's going on. Stay on top of security updates and features — an outdated web environment will be glitchy and create a negative customer experience.
2. Are you making online sales work for you? There are loads of ways that you can maximize conversions and increase the average spend per customer — make sure that your ecommerce website solution is doing the best it can. An ecommerce website needs to be a lean and mean sales machine, squeezing every last bit of value from all customer interactions, from shopping carts to category pages. On-site retargeting is one of the most cost-effective ways of winning back customers, and you should also explore push notifications and ads for mobile.
3. Competitors will quickly move far beyond your brand and website if you let it decay — stay on top of the latest design trends and features so that you know what users will expect. Using a store builder like Shopify enables you to update store features quickly and cheaply yourself, but there are loads of custom solutions out there too (though they may work better for enterprise businesses). Already on WordPress? Check out some free WordPress themes to get an idea of what's possible — just tweak and customize an existing theme for a bootstrapped DIY option.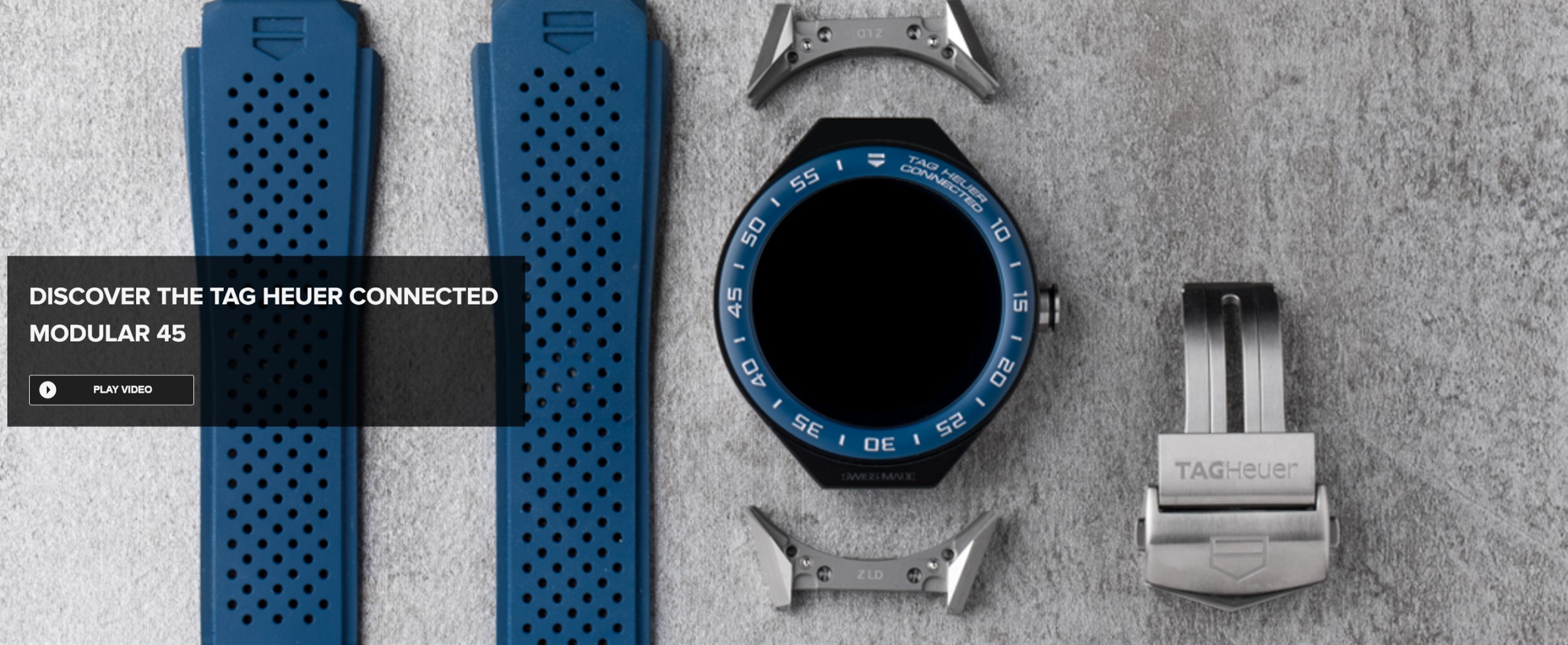 Swiss watch brand Tag Heuer have a beautifully crafted website with great UX (user experience). Tag Heuer have incorporated cool design features like a full-screen product video, and an interactive watch builder to give their customers the best possible online shopping experience.

Learn from big brands like Tag Heuer and keep pushing the boundaries of what your website can do. Think about how you can offer an exceptional online retail experience that goes way beyond just a "standard" template. Focus your efforts on your digital environment in order to build a business and a brand that will stand the test of time.
Margins will kill you…if cash flow doesn't get you first
Money in the bank should be one of your first priorities as an ecommerce startup. Cash flow kills businesses, even profitable ones, every day.
You need to build up some capital reserves to make sure that you have enough in the bank to pay suppliers, cover costs, and pay staff. Margins are important too — they will affect the overall profitability and longevity of your business — but don't become a victim to cash flow and make sure that you have a constant, steady stream of income.
1. There are loads of ecommerce-friendly accounting integrations out there, from Xero to Quickbooks — choose one to help you manage your outgoings and expenses from day one. These tools can help you manage your finances independently in-house, so that you can keep an eye on important figures. That said, there are accountants that specialize in Xero bookkeeping too if you want someone else to stay on top of your accounts for you. On the other hand, if you have several in-house accountants, there is always an accounting project management software you can use, for you to manage them.
2. Using fulfilment solutions and dropshippers can be a good way to manage cash flow, but services like that can cut into your margins. Oberlo is a popular drop shipping tool with ecommerce entrepreneurs.
3. Crowdfunding and business loans can give you much-needed breathing space, but any financial payday loan or deal comes with a ton of associated work. Nothing is free in this world — a successful campaign on Kickstarter or Indiegogo can be a full-time job in itself. Use crowdfunding if you want, but it's not always the silver bullet companies want it to be.
Good advice is worth its weight in gold
Everyone needs a bit of help from time to time, so don't get stuck in a rut of always doing everything for yourself. At the same time, be careful who you trust — don't waste precious resources on 'consultants' who don't understand your business model and give vague advice.
1. Start a list of people you trust, who are experts in their own field — include people you know, as well as those you would like to connect with. A ten minute conversation with a conversion optimizer or a crowdfunding hero may save you months of pain. Don't be afraid to reach out people — nothing ventured, nothing gained. If you have a strong opener and a good story, people will sit up and take note.
2. Be gracious and give, as well as take, advice. Always be thankful to people who chose to believe in you and give you stuff for free!
3. If you can't get close to the experts, start gathering intel from podcasts and entrepreneur groups. Foundr has a great podcast run by CEO Nathan Chan — a fantastic place to start. With hundreds of episodes and tons of actionable advice, you will definitely benefit from soaking up all that entrepreneur knowledge!

Know when to hire, know when to fire, know when to quit
People make or break a business. Knowing when to hire people, how to attract the right talent, create a good working environment, foster a team culture, and when to let people go are all part of your entrepreneur journey. You need to be get very good at being a leader, but you also need to step back and let other people get on with their jobs. Crowding people and not letting them grow will lead to high staff turnover and stagnant productivity.
1. Invest time and money into recruiting the right people, and hold onto the ones who do join your business.  Make use of different networks and websites to hire the right individuals. Also, be very clear and detailed when posting job listings to hire people. You can check this job post on Lensa to see how and what to write in your job description. Once hiring is done, next comes retaining the employees. It's important to reward employees, but that doesn't always mean giving them more money or bonuses. Sometimes the best thing you can give people are autonomy and ownership, so why not encourage staff to take on extra projects on company time? Maybe they could head up a new arm of the business?
2. Firing someone is not a nice experience, but it's a fact of life. Whether it's a staff member, a virtual assistant, or even a supplier, know when it's best to cut and run. Toxic relationships waste time and money, and sometimes it's best that everyone moves on.
The world doesn't owe you anything
This is similar to the famous "build it and they will come". Too many entrepreneurs embark on their journey with an over-inflated view of their worth and entitlement. Just because you think you've got a great idea, or you work hard, or you really want it, doesn't mean that the the Universe is bound to give you what you want.
1. Visualization is a great strategy to invite good things into your life, and there is nothing wrong with a strong, positive attitude. That being said, you have to be careful about wishing time away and setting yourself up to fail with unrealistic targets. Visualization is no substitute for hard work.
2. Real entrepreneurship is hard, and it takes time and commitment. You can't expect to throw up a landing page after half a dozen videos on YouTube, and become an instant household brand. You need to put in the hours to make it work.
3. The best entrepreneurs are constantly out there, growing and learning. You can't afford to sit on your laurels and let your store ride on the success of one product — you need to be out there, finding new products and merchandise and experimenting with your brand.
Don't forget to focus your efforts outside your business
This might seem strange advice for entrepreneurs, but tunnel vision will end up killing your vision, drive, and energy. This goes beyond just conserving energy — if you constantly have your head in your business, you aren't living in the world your customers live in. You need to go outside (literally and figuratively) regularly to see whether your product, brand, and offering are still relevant. How can you achieve this as a busy entrepreneur?
1. Try to maintain at least one 'outside of work' hobby or passion that you KEEP UP WITH. Be hard on yourself and make sure you stick to it.
2. Exercise gives your body balance, but it's also a great way to distil your thoughts and ideas down. Some of the most successful entrepreneurs swear by daily running to clear their head and get their ideas aligned.
3. Don't go AWOL and drop off the face of the world. Try to maintain client and business relationships by attending events and meetings. If you feel like you're too busy to leave the warehouse or office, why not host an event or meeting at your place? This way you get to connect with your network, and potentially start new relationships.
4. Get out there and really talk to customers — don't become jaded by customer reviews. Have a stall at a market and see how people react to and engage with your product in person— it can tell you a lot about what sort of web experience you need to create.
Use the latest digital tools available to you in order to run a profitable business and scale fast, but don't throw out old business wisdom in the bargain. The best business lessons are those we learn ourselves through experience and trial and error. Don't be put off by, or fearful of, failure. Mistakes happen and are part of the challenge of entrepreneurs — especially to budding entrepreneurs.  Is there a business lesson you wish you would have learnt sooner?

Patrick Foster, ecommerce growth consultant
Ecommerce consultant with 10+ years experience in the industry. I'm currently writing as a side hustle – I love to create content for entrepreneurs and business owners that helps them scale and succeed. Advocate of digital technologies and marketing automation.