Both small businesses and enterprise companies need to make sure they have the right tools for website optimization and real-time web analytics. If you aren't able to rely on your A/B testing tool, you'll find it difficult to make the right decisions about everything from product design to your marketing to what your website should look like.
Many online stores use Optimizely for A/B testing and multivariate testing. However, there are alternative solutions if you think that Optimizely isn't meeting your needs.
In this article, we'll cover the 8 best (and most affordable) Optimizely alternatives.
Let's get started with OptiMonk!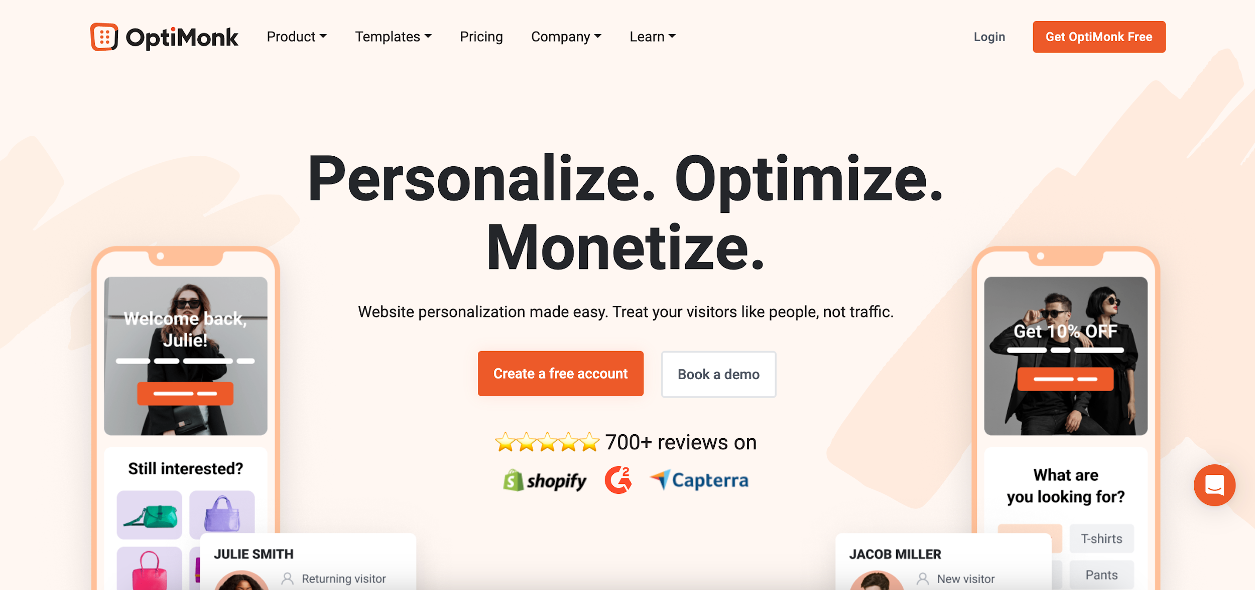 OptiMonk is one of the premier conversion rate optimization tools on the internet today, packed full of personalization features, website analytics and user behavior tracking, as well as many other website optimization tools. You can create a fully personalized customer journey for each of your site visitors.
OptiMonk is a favorite among ecommerce marketers and agencies looking for quick, affordable solutions to boost the performance of their marketing activities.
It's a great Optimizely alternative because you can both conduct A/B testing and multivariate testing and implement the fixes directly in OptiMonk.
Key feature #1: A/B testing and experiments
OptiMonk's core Experiments feature is designed to help you run experiments and A/B tests easily, allowing you to tighten up your conversion funnels. Use a data-driven approach to find the best-converting messages, calls-to-action, and target segments.
Not only can you run A/B tests quickly and easily, but you can also implement multivariate testing and even multi-page testing. These advanced features make it possible to gain data insights about entire sequences of campaigns by tracking how users behave at various points on the customer journey.
You can run tests on every customer touchpoint and optimize all the digital experiences on your site, ensuring more conversions.
Key feature #2: 1-to-1 personalization
OptiMonk's innovative personalization features establish it as one of the best Optimizely alternatives on this list. With features like Dynamic Content, Smart Tags, Dynamic Product Recommendations, and many others, you can adapt your entire site to each individual customer.
OptiMonk also helps you gather the customer data you need to implement one-to-one personalization by creating on-page surveys that collect zero-party data on real users.
Best of all, OptiMonk's many features for website personalization are all easy to use—everything runs in a visual editor that requires no coding skills whatsoever! You can simply drag and drop the content exactly where you want it.
Key feature #3: Many message types
Unlike many Optimizely alternatives (which tend to specialize in one message type), OptiMonk gives you lots of options so you can pick the type of message that's right for each campaign you create.
Imagine that you're creating landing pages for a few different Google ads. You can decide whether to include personalized messaging on the page itself with Dynamic Content or Embedded Content, as a popup, as a sidemessage, or even as a sticky bar. Plus, you can adapt the headlines of your landing pages to match the text of your Google ads.
Key feature #4: Mobile-friendly
Given how popular using mobile apps to shop online has become, you need to make sure that you create a seamless experience no matter what device your visitor is browsing on. All of OptiMonk's templates are optimized for mobile viewing.
You also have the option to hide certain elements on mobile apps or to use mobile-specific display settings.
Additional features:
Audience recommendations

to help you target the right segments

Access

user analytics

,

campaign analytics

, and

true revenue measurement
Source-based targeting

personalizes the experience of users arriving from different sources

Using the

no-code editor,

you can customize campaigns without ever needing to involve developers

Themes

help you create campaigns that are visually consistent with the look of your website

The integration with

Klaviyo lists and segments

makes it easy to personalize your email marketing campaigns

OptiMonk's

customer success team

is always on call
Pricing: Free plan available. Premium options from $39/month.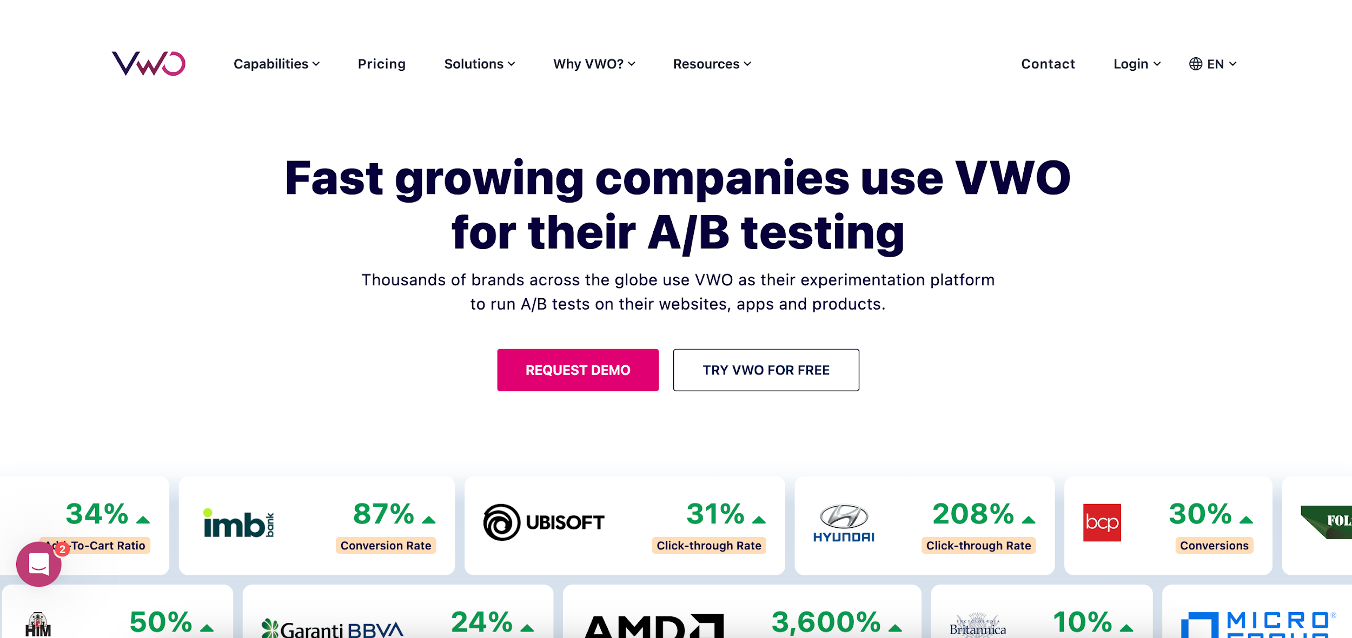 VWO Testing is a website optimization platform that helps online businesses perform A/B testing. They also have tools that track how users interact with your ecommerce store, including session recordings, heatmaps, and surveys.
The experimentation platform also includes behavioral targeting and a variety of integrations with other tools.
Pricing: Free trial available. Plans start at $199/month.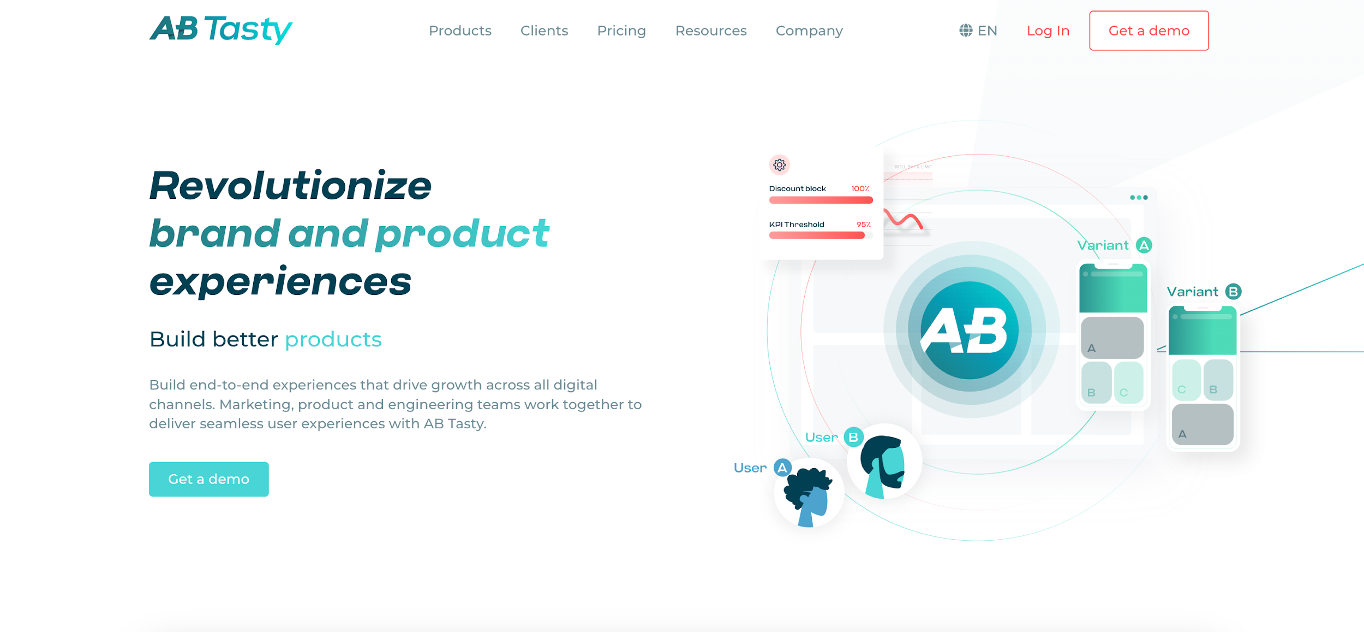 AB Tasty offers the ability to split test and convert experiences into sales more reliably. With different features for behavioral targeting, real-time data analysis, and campaign performance measurement, this Optimizely alternative can help you test out your new ideas.
Pricing: Plans start at $499/month.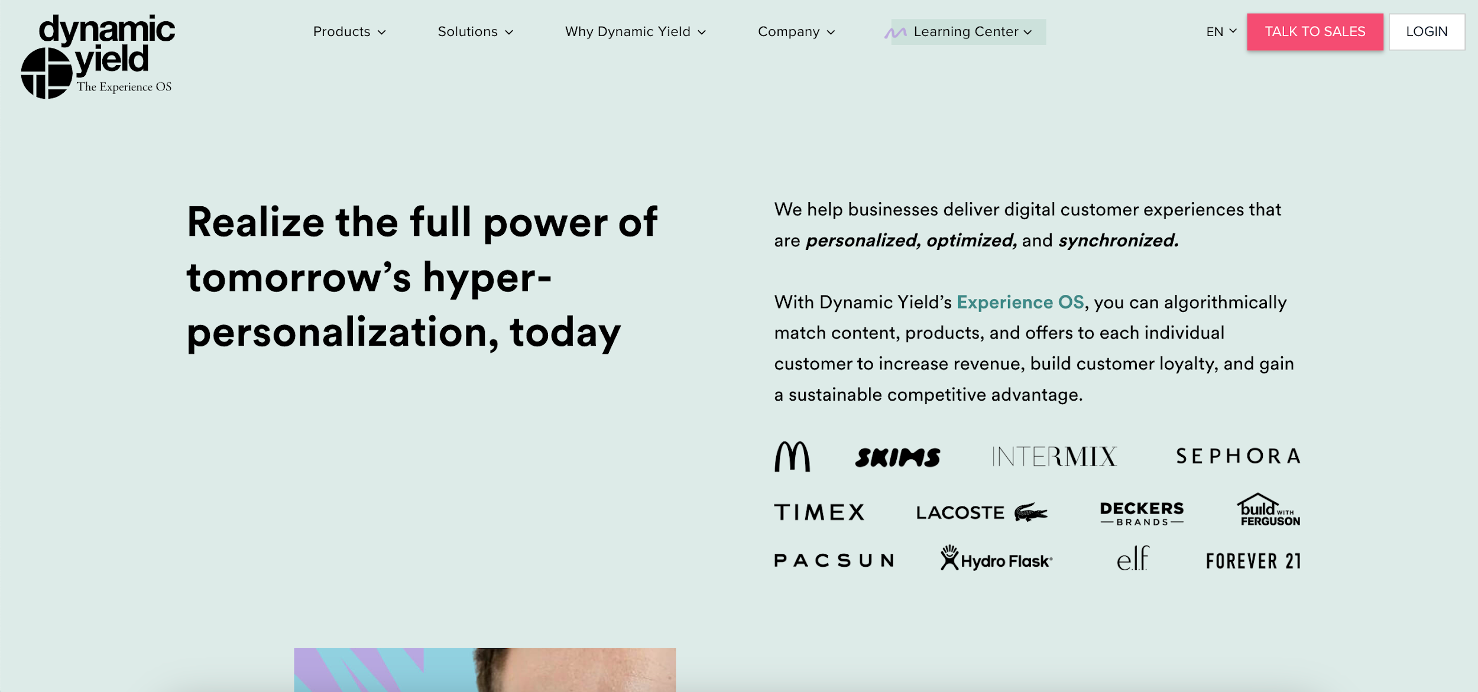 Dynamic Yield is a platform that allows you to create, test, and deliver hyper-personalized experiences to your customers. Big companies often find this to be one of the best alternatives to Optimizely because of its flexible development capabilities.
With Dynamic Yield, you can create unique campaigns that set you apart from the competition and drive user engagement.
Pricing: Plans start at $2,000/month.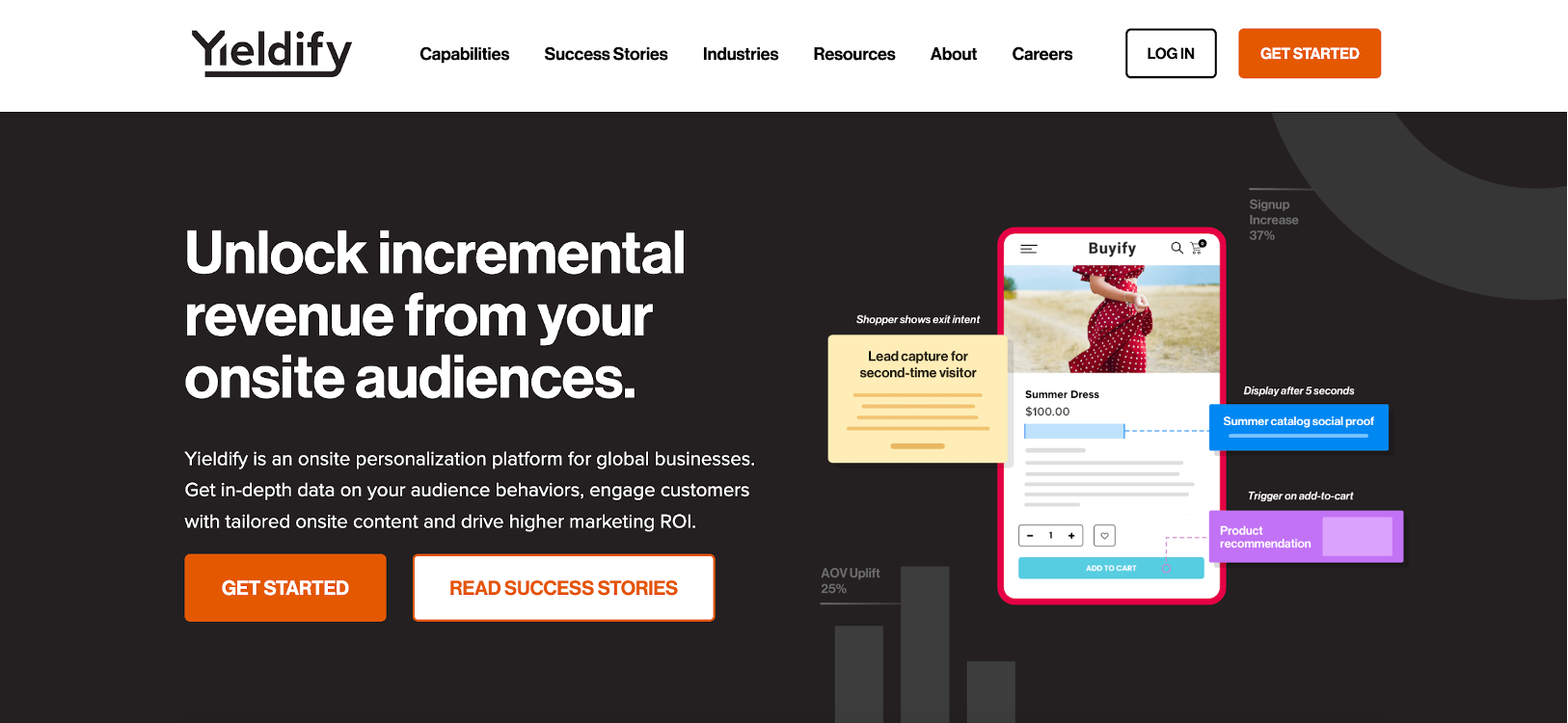 Yieldify is another great Optimizely alternative. It offers users access to personalized overlays, notifications, and recommendations, as well as the ability to A/B test ideas. The user-friendly interface makes it easy for even non-tech savvy users to set up campaigns without a sweat.
Pricing: Starts at $500/month.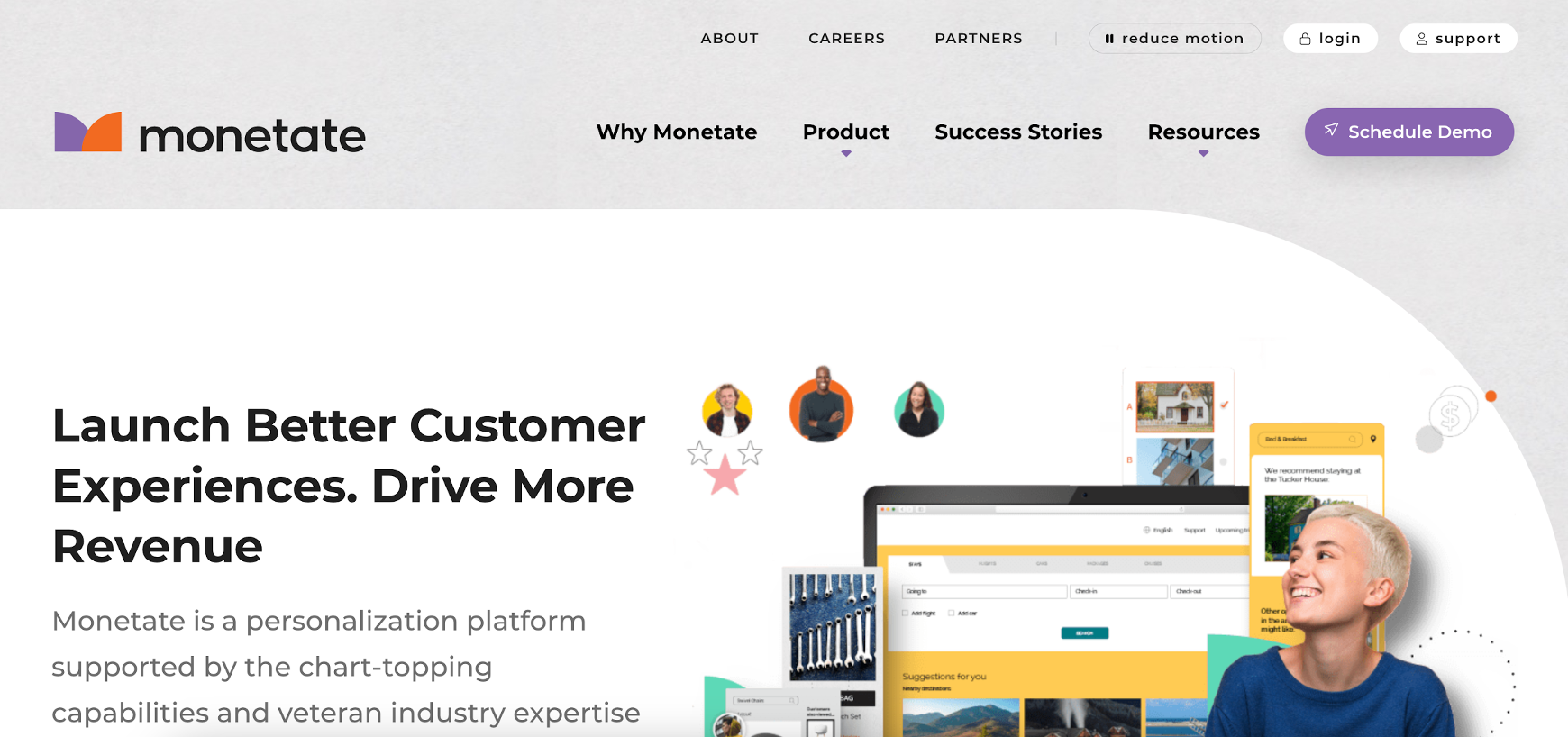 Monetate uses artificial intelligence to help ecommerce stores understand which messaging, design elements, and offers will resonate with their unique audience. Store and product managers can use Monetate to ensure their website visitors are always seeing relevant content.
You can calculate your campaign performance according to several key metrics and see test results that include insights from Bayesian statistics, measures of statistical significance, and form analytics.
Pricing: Monetate has custom pricing, so you'll have to contact sales.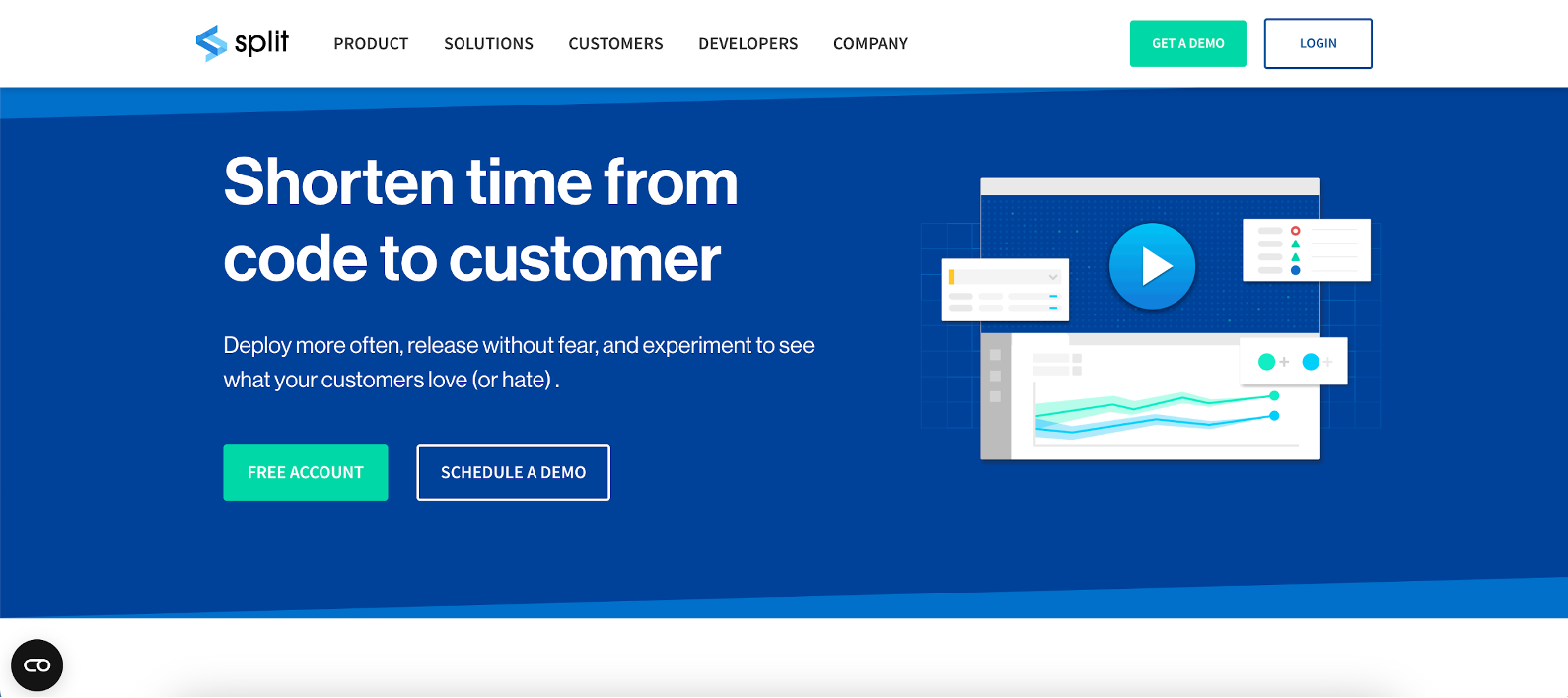 Split is an advanced and flexible A/B testing platform that ecommerce brands can use to gain deep insights into their website performance. Since even coders can use Split to test out their software, you can be sure you'll have access to multivariate testing and other advanced tests.
Pricing: Starts at $330/month.
Kameleoon is another great Optimizely alternative. This A/B testing tool is devoted to website optimization, so online stores can test their messaging with Kameleoon and then be confident about their choices. If you're worried about your website conversion rate, Kameleoon is a great choice.
Pricing: Get in touch with Kameleoon for pricing information.
Ever since Google Optimize was phased out a few months ago, ecommerce sites have been on the hunt for their new website optimization tool. Moving on from Google products like Google Analytics and Google Optimize can be painful, but it can also be an opportunity to find an A/B testing tool that's perfect for your business.
Everyone who is in ecommerce needs an A/B testing tool that puts them in complete control of their campaigns and conversion funnels.
OptiMonk is the best alternative to Optimizely on this list, and since it's a freemium product, you can give it a try today!