The biggest shopping weekend of the year starts in just a few weeks, and the whole world will be ready to spend money on gifts for friends, loved ones, and themselves. During BFCM, there's a tremendous increase in website visitors that are eager to buy. And this trend won't disappear until after Christmas.
This increase in traffic can cause a lot of stress for ecommerce site owners and digital marketers, but it's an incredible opportunity if you take advantage of the boost in potential customers. To do that, you need to get ready!
Here's a list of 23 things that will help you to prepare your online store so you can be more profitable this holiday season.
Before we get started, let's have a look at what you can expect during the holiday season.
According to Shopify, last year's global sales totaled $6.3 billion during BFCM, and 47 million shoppers purchased from Shopify-powered businesses.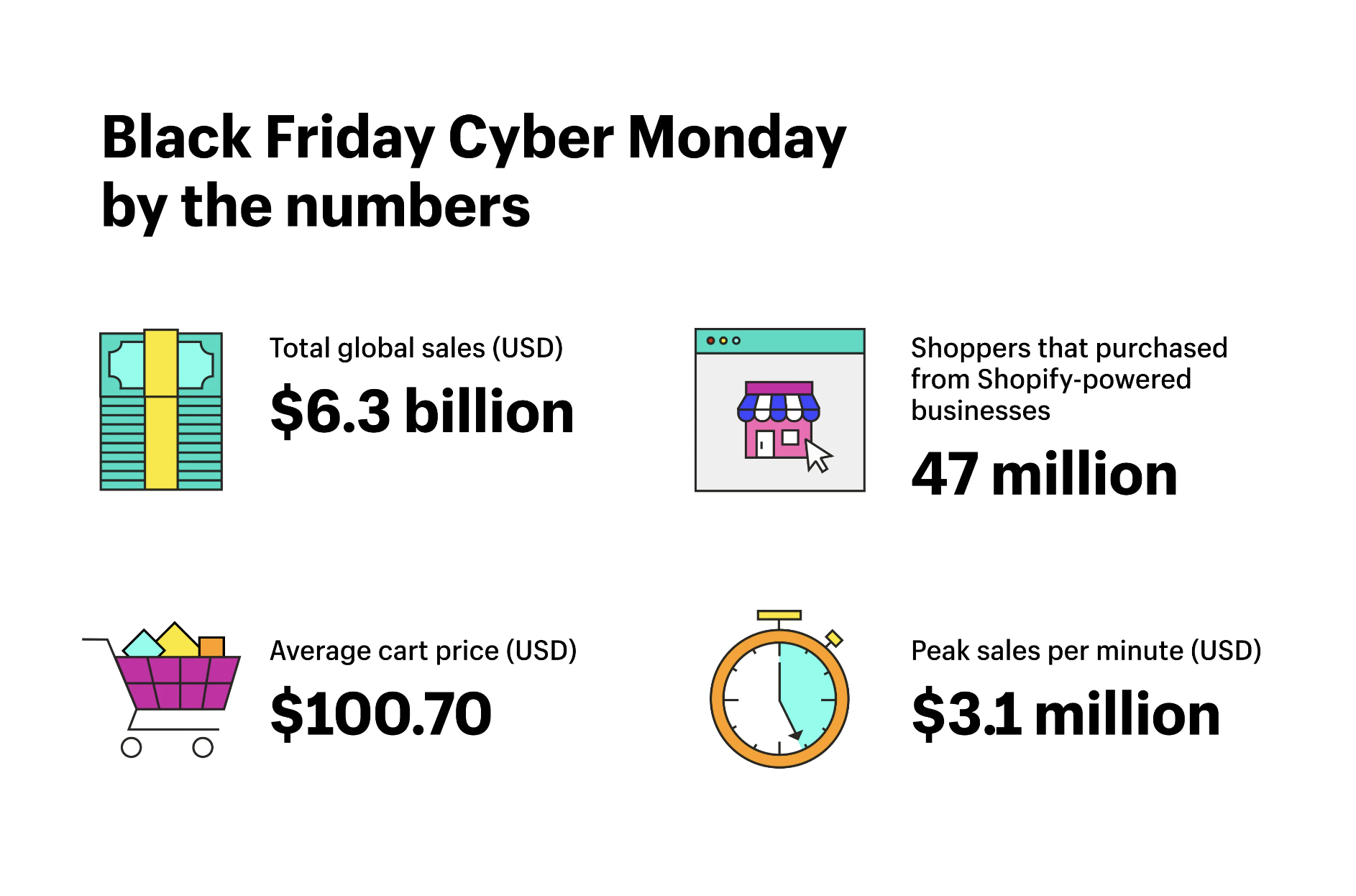 And last year, more than 148 million consumers planned to shop in-store and online on the last Saturday before Christmas, according to the annual survey by NRF.
Based on these numbers, it's clear that you need to get ready. The only question now is HOW?
10 tips to prepare your website for holiday shoppers
The preparation starts with making sure your website is ready for incoming traffic. Let's see what you can do!
1. Analyze and learn
Your number one task is to analyze last year's statistics and learn from them.
Understanding the success or failure of your marketing campaigns can help you create better campaigns this year. Analyzing data can also show you more ways to meet your holiday shoppers' needs.
Here are some examples of the kind of questions you should ask when reviewing last year's data:
What were your most successful marketing campaigns?

What was your most popular product?

Which days had the most traffic?

Which traffic source was the most popular, and which was the most profitable?

How much total revenue did you earn during this time period?

What was the average order value?

Which keywords worked well?

What did your competitors do?
2. Make sure your website can handle the traffic
You don't want your website to crash during the peak holiday rush.
Unfortunately, too many visits at the same time—especially on Black Friday or Cyber Monday—can make this happen.
If you haven't experienced traffic spikes before, you should check with your website host directly and make sure your site can handle the traffic.
3. Have enough products in stock
You should make an inventory and think in advance about the products you want to promote during the holidays. It's important to have a sufficient amount of stock for each advertised product so that your visitors are not disappointed.
Estimate how much interest you can expect for certain items based on data from last year's Black Friday and this year so far.
4. Update the look of your store to fit the holiday sales
We're not suggesting you need to do a full website redesign. You can tailor your website for the holiday calendar with just a few small changes.
For example, you could change your hero banners to new ones that promote your Black Friday or Christmas sales.
Changing some elements on your website can really increase your visitors' interest and willingness to keep shopping and stay in the "holiday spirit."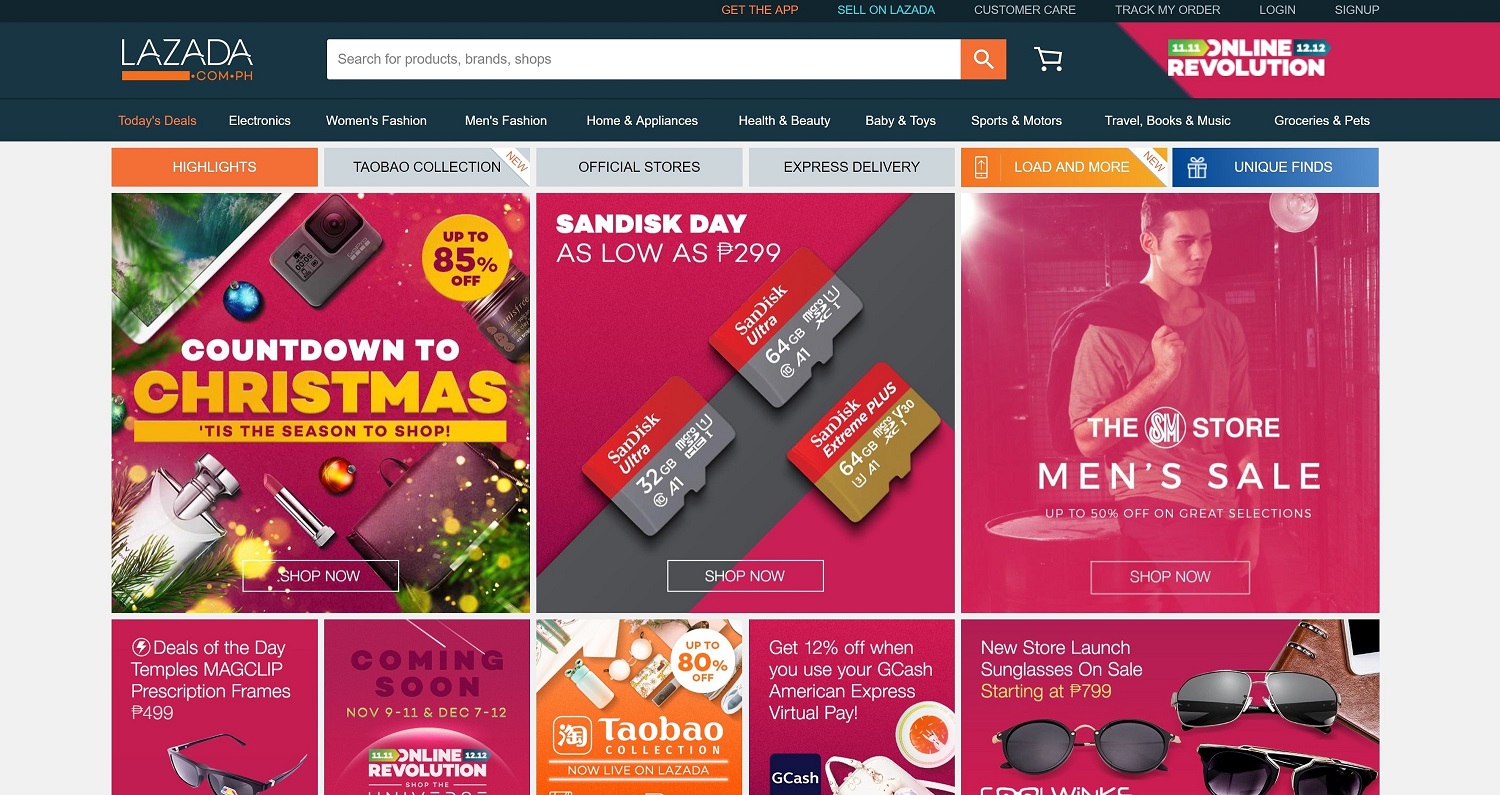 5. Optimize your site for mobile
During the holiday season, more people browse online stores from their mobile or tablet than usual. You don't want to lose these visitors just because your website isn't optimized for mobile!
Make sure it's easy to browse your products and make a purchase from your store on phones and tablets.
6. Create better navigation
Poorly crafted, unclear navigation will make holiday shoppers turn around and leave your website as fast as they can.
You can improve your site's navigation by ensuring your search function is well-configured. Here are a few tips to help you optimize searching on your site:
Put the search field in a prominent place.

Enable auto-complete.

Make sure search is available and works well on mobile.

Add a filtering option to your search results page.

Add a "sort by price" option to your search results page.
Check out Amazon's search field, which is highly visible and suggests products automatically.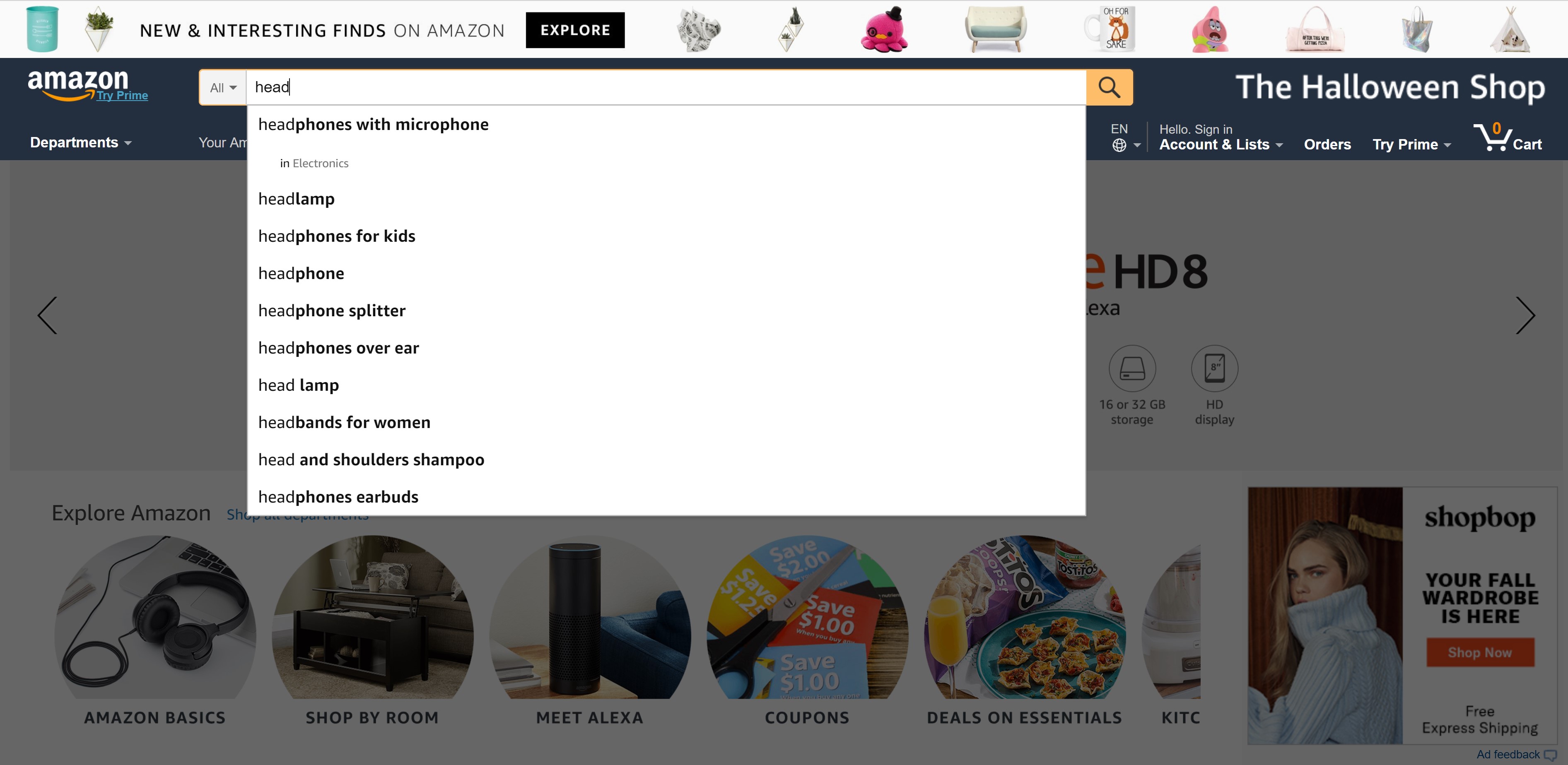 7. Create holiday-focused category pages
Category pages that make it easier for holiday gift shoppers to find the best products will improve the user experience.
Here are a few examples you could add:
Black Friday offers

Cyber Monday offers

Christmas offers

Gifts for men

Gifts for women

Gifts for mom (or dad)

…and so on.

8. Set up heatmaps
While you're preparing for the holiday season, you can also plan ahead for next year by setting up heatmaps on your site.
Heatmaps go a step beyond typical website stats (like visitor source and pages visited) to show you precisely how your visitors move around a page and where they click.
They can really help you optimize the layout and elements on your home page, product pages, and category pages.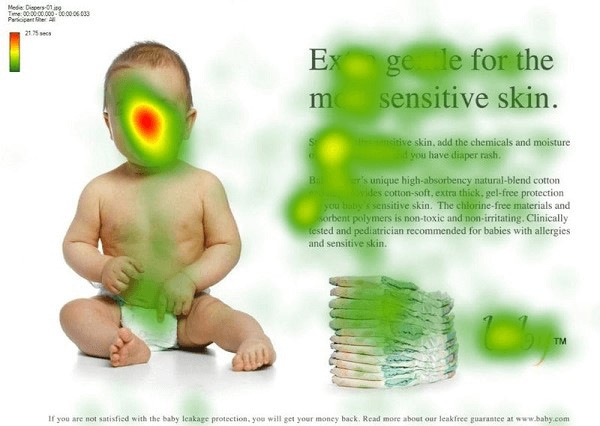 9. Personalize your website
Lots of studies show that customers want—and expect—personalized experiences that save them time and effort. For example:
80% of consumers

are more likely to buy from a company that provides a tailored experience.

70% of consumers

say that how well a company understands their individual needs impacts their loyalty.
Still, there are relatively few businesses that actually focus on personalizing visitors' website experience.
When they think about personalization, they usually go straight for email marketing because they think they have more data about their email subscribers than about their website visitors.
But this is simply a common misconception… you actually have lots of data about your website visitors from the moment they land on your website. And once they start browsing (and on subsequent visits) you'll have even more.
Here are some examples of data you know about your visitors:
Location

Where they arrived from

The landing page they arrived on

Their browsing history on your website

Website searches

Their purchase history

etc.
And what kind of results can you expect when you personalize your website content? Brands see returns of $20 per $1 spent!
Ok, so how do you go about personalizing your website? Here are some tips for BFCM:
You could personalize the website experience for visitors coming from your promotional emails or Facebook ads by displaying reminder bars. This also helps to make sure they don't forget about your deal.
BlendJet also used a countdown timer to increase the sense of urgency:

If you'd like to set up a similar message, check out these sticky bars:
If you work together with influencers who also promote your holiday sales, you can display relevant messages for that traffic. Here's another example from BlendJet: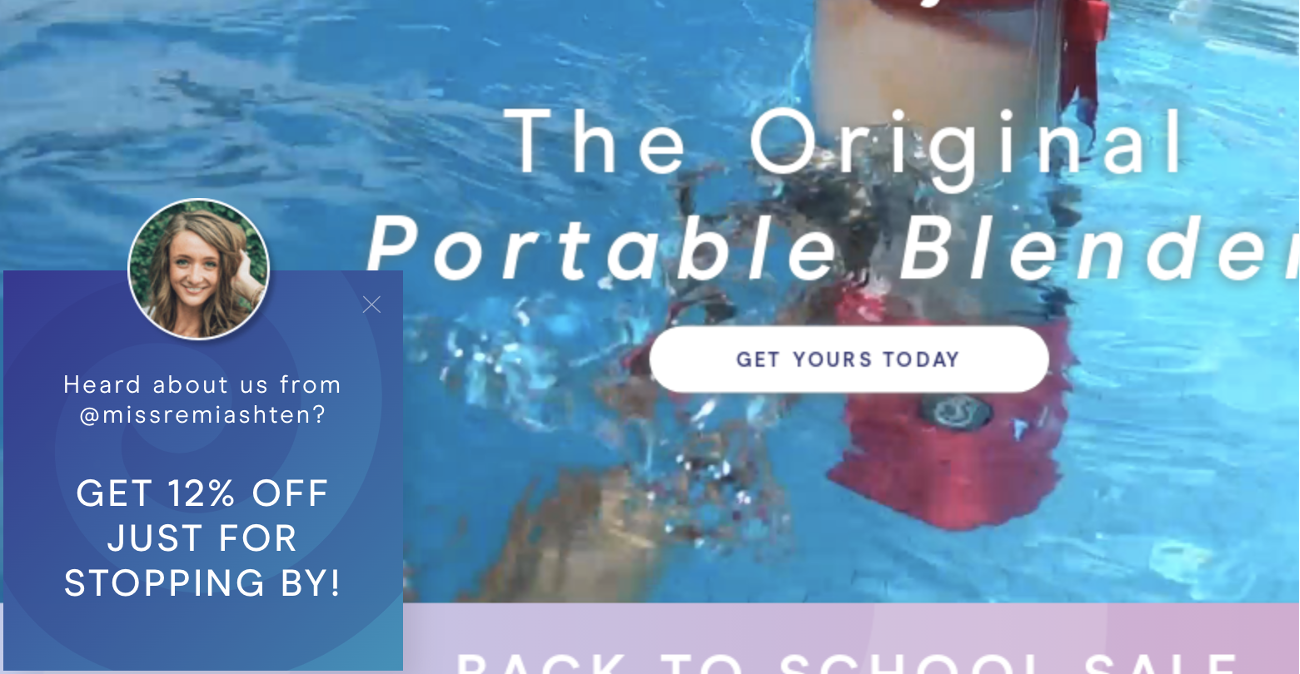 Recommending products based on your visitors' behavior is another way to provide a personalized experience.
For example, if people browse a specific product page, you could display similar products: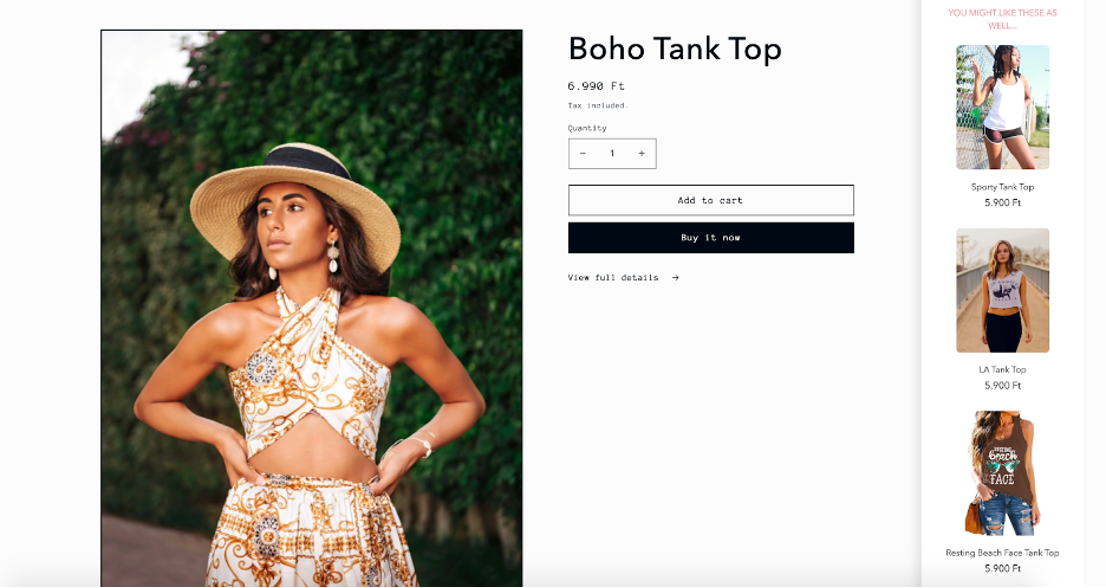 You can get started with these product recommendation templates:
10. Save cart abandoners
66.5% of visitors who put an item in their shopping cart will leave your website without completing their purchase. And this number might be even higher during the holiday shopping season, as people hop from one site to another looking for the best deals.
Use a simple exit-intent popup to save these cart abandoners. Here's an example from Obvi: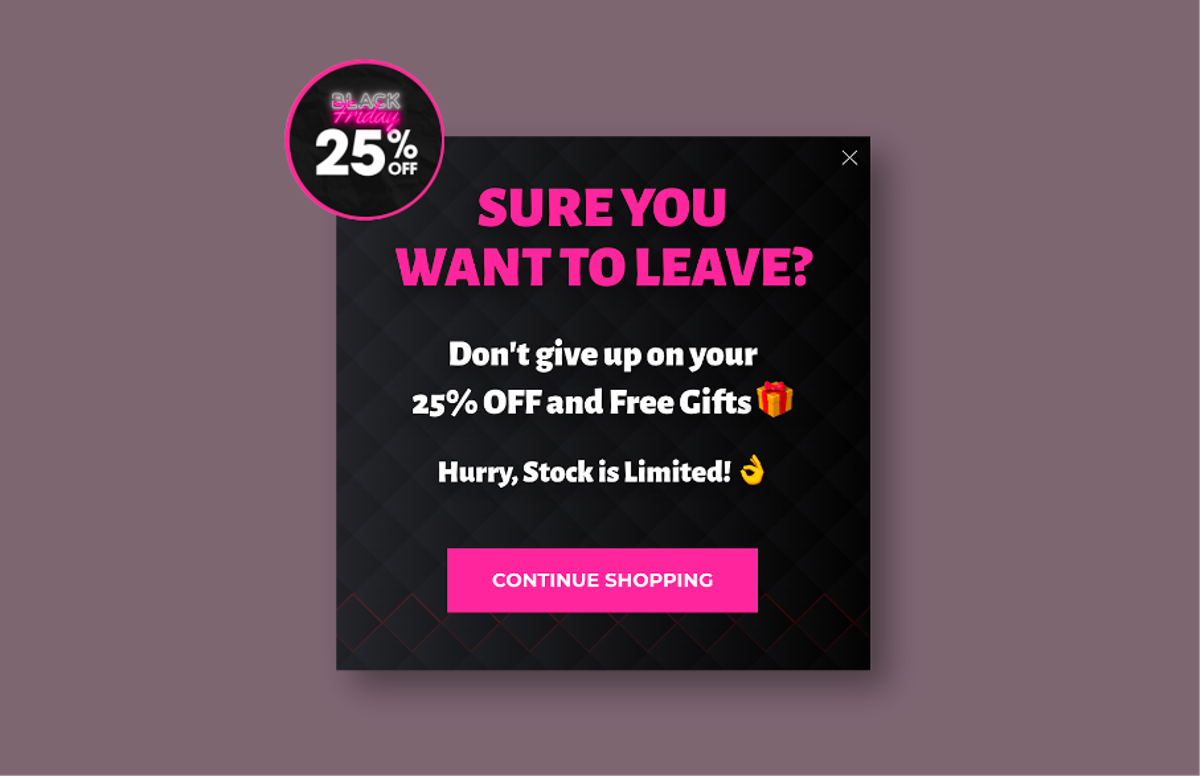 Here are some ready-to-use templates that can be used to save cart abandoners:
9 tips to boost your marketing communication and special offers
Now that your website is ready for the holiday shopping season, it's time to plan and set up some marketing campaigns that will boost your sales.
11. Run a teaser campaign
A teaser campaign is a great way to generate awareness and excitement, and it also helps you capture leads in the weeks leading up to Black Friday or Christmas.
Gymshark is a great example of a company that uses teaser campaigns. They never run a sales campaign without hyping it up beforehand. While you might not have the resources to run a teaser campaign like Gymshark (which sponsors dozens of influencers on Instagram and YouTube) you can still tease your holiday sales events!
Check out what Obvi did below.
They ran a popup campaign the week before Black Friday. The goal was to collect phone numbers from visitors so that they could alert them on their phones as soon as the Black Friday campaign launched.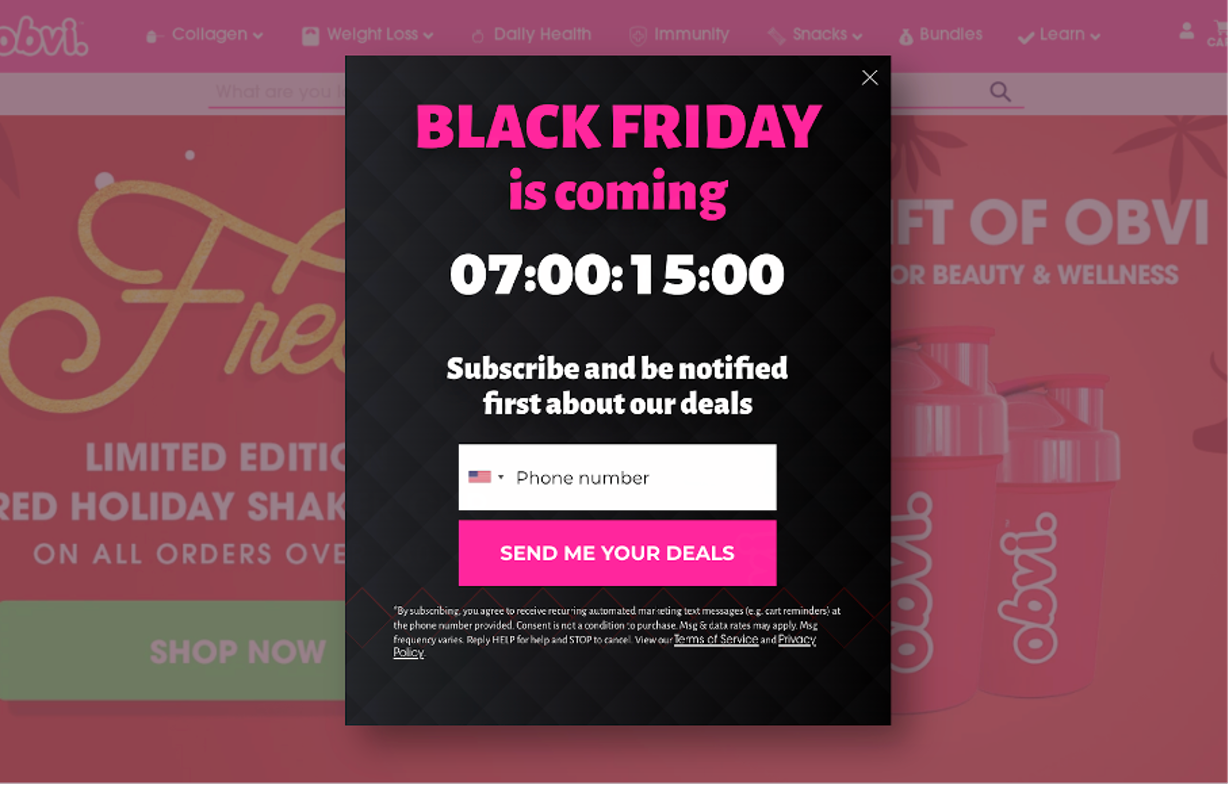 12. Be active on social media
During the holiday shopping season, it's vital that you increase your social media presence.
Publish as many holiday-focused posts as you can. Share your Black Friday offers with your followers, and ask questions about the holidays.
It's also a great time to run a contest on Facebook or Instagram. You can even offer an exclusive gift for your followers to encourage more business through your social channels.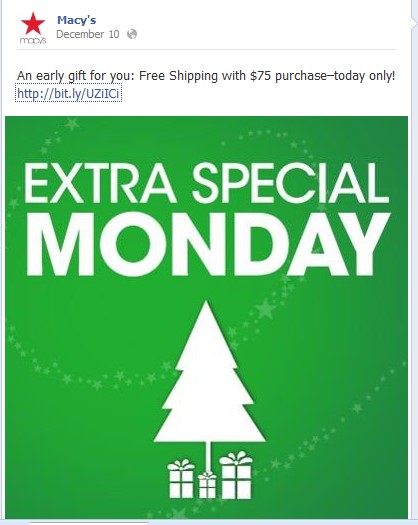 13. Plan your advertising and budget ahead of time
You're most likely running PPC ads on Facebook and Google Ads.
Be sure to plan your ads and ad copy in time for the holiday shopping season. Otherwise, your approach will likely be rough-and-ready, stunting your creativity.
You might need to up your budget for the holiday season. On Google Ads, bid prices can easily increase for certain keywords.
14. Invest more energy in email marketing
Just like with social media, you want to get more active through email during the holiday shopping season. If you have a huge email list filled with previous buyers and leads, start communicating with them as soon as possible.
Remind them that they can buy their Christmas presents now without waiting in long lines or fighting to find a spot in the parking lot.
Always include deadlines in your promotional emails to increase urgency.
You should also promote your Black Friday & Cyber Monday offers, like in the example below.

When you're building your email strategy, remember that transactional emails are just as important as promotional emails.
Order confirmation emails and shipping emails are great opportunities to upsell products.
15. Build your email list
Take advantage of the increase in traffic if you don't have an email list yet, or if it's too small.
Despite the growth of social media and search engine marketing, email list building has never been more important—especially when it comes to converting website visitors into buyers.
Popups are a great way to build a healthy email list. Using well-timed popups, you can easily get your visitor's contact information.
The best way to capture email addresses is to provide discounts and incentives. You can also launch a subscription-based campaign, like Extreme Digital did in the example below.
They offered a sneak peek of their Black Friday sales to their subscribers before anyone else.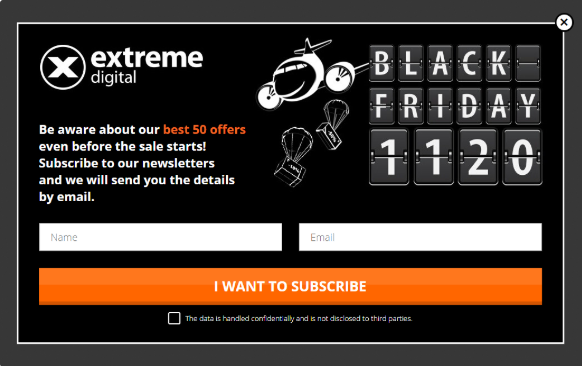 Try one of these ready-to-use templates and create your Black Friday popup in just a few minutes:
Looking for Cyber Monday templates? Check out these:
16. Focus on content marketing
Many people tend to focus only on ads during the holiday shopping season. Boosting your content marketing efforts can give you a big advantage over the competition.
For example, you could make a "Year's Most Popular Products" list or gift guides for different family members. You can write a blog post sharing Black Friday shopping tips, or Christmas decorating ideas. These types of content are not just useful to your visitors, but they also help your SEO.
Check out the example below from Williams-Sonoma. They share a chocolate-marshmallow fudge recipe to encourage their subscribers to visit their website.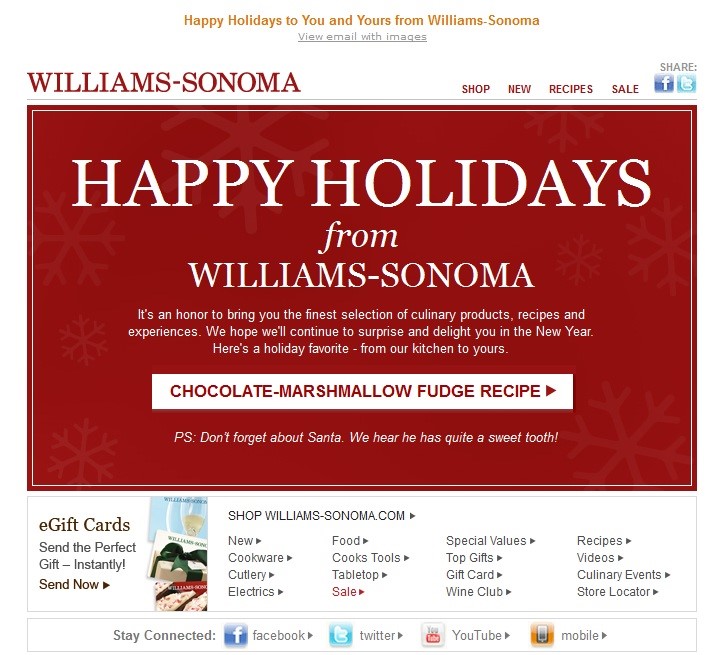 17. Offer gift wrapping services
The holiday season gives you plenty of opportunities for upselling. Visitors are more open to add-on services, especially if it increases the overall value of the purchase or saves them time.
In addition to gift wrapping, you could also include the option to add a special message.
Here's an example from Selfridges.com, where they ask the buyer if the item is a gift and offer gift packaging for an extra £5.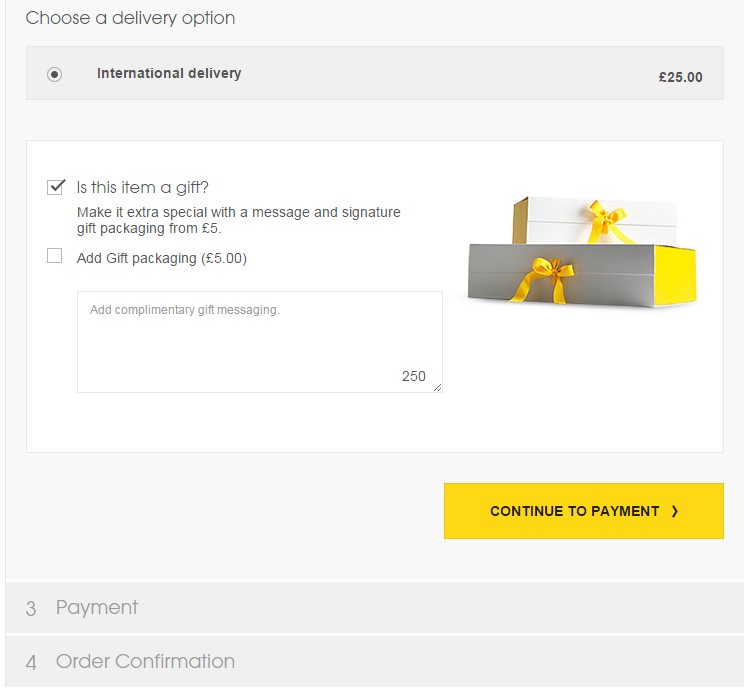 You can also offer free gift wrapping above a certain price point as an incentive for shoppers to purchase more.
18. Offer a gift card
To avoid buying someone a gift they don't like, many people buy gift cards as presents for Christmas. You don't want to miss out because you don't offer gift cards!
Gift cards also help to boost sales, because recipients are likely to spend more than the value of the card.
19. Offer free shipping
Free shipping is a great way to encourage more purchases during the holiday season (and all year round).
According to David Bell, a marketing professor at Wharton, a free shipping offer that saves a customer $6.99 is more appealing than a discount that cuts the purchase price by $10.
At the very least, you should consider offering free shipping for a few days before Christmas. You can also set a free shipping threshold to increase the average order value and ensure the offer is profitable for you.
4 tips to improve your holiday ecommerce customer service
20. Highlight your customer service
During the holiday season, visitors will reach out to you much more often. They might want to check if the product will arrive in time, or they might have specific questions about the product.
That's why you should highlight your customer service options and make sure you're always available for customer inquiries.
Check out this example from Zappos. They have a sticky bar at the top of their site with contact information for customer service.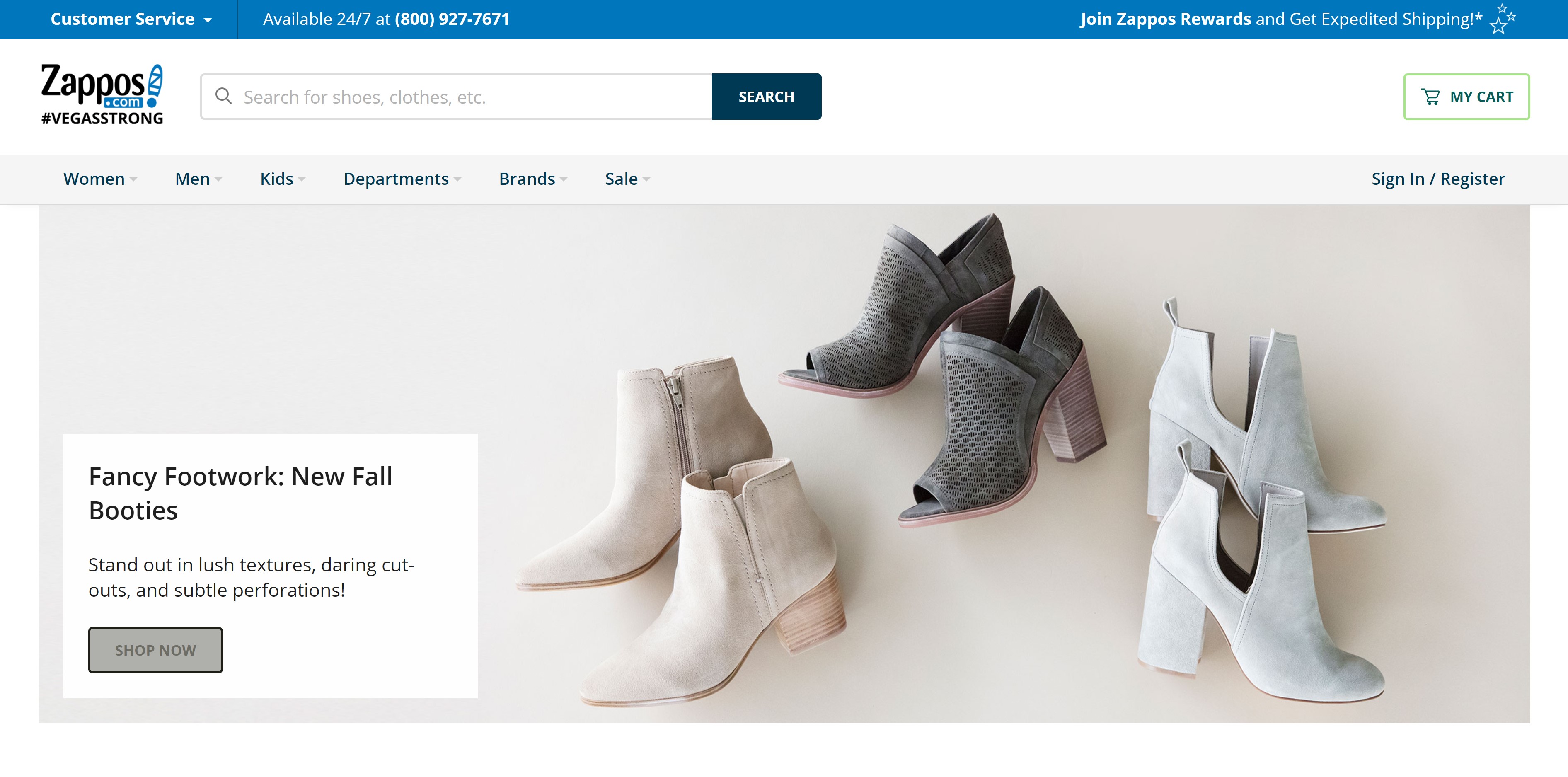 21. Integrate live chat
According to a survey from Software Advice, Millennials prefer live chat. During the Holiday season, they want to get the quickest possible response to their questions.
That's why you should at least consider integrating live chat on your website.
Check out the example below, where the chat is placed in the bottom right corner. This is a common placement for chat buttons.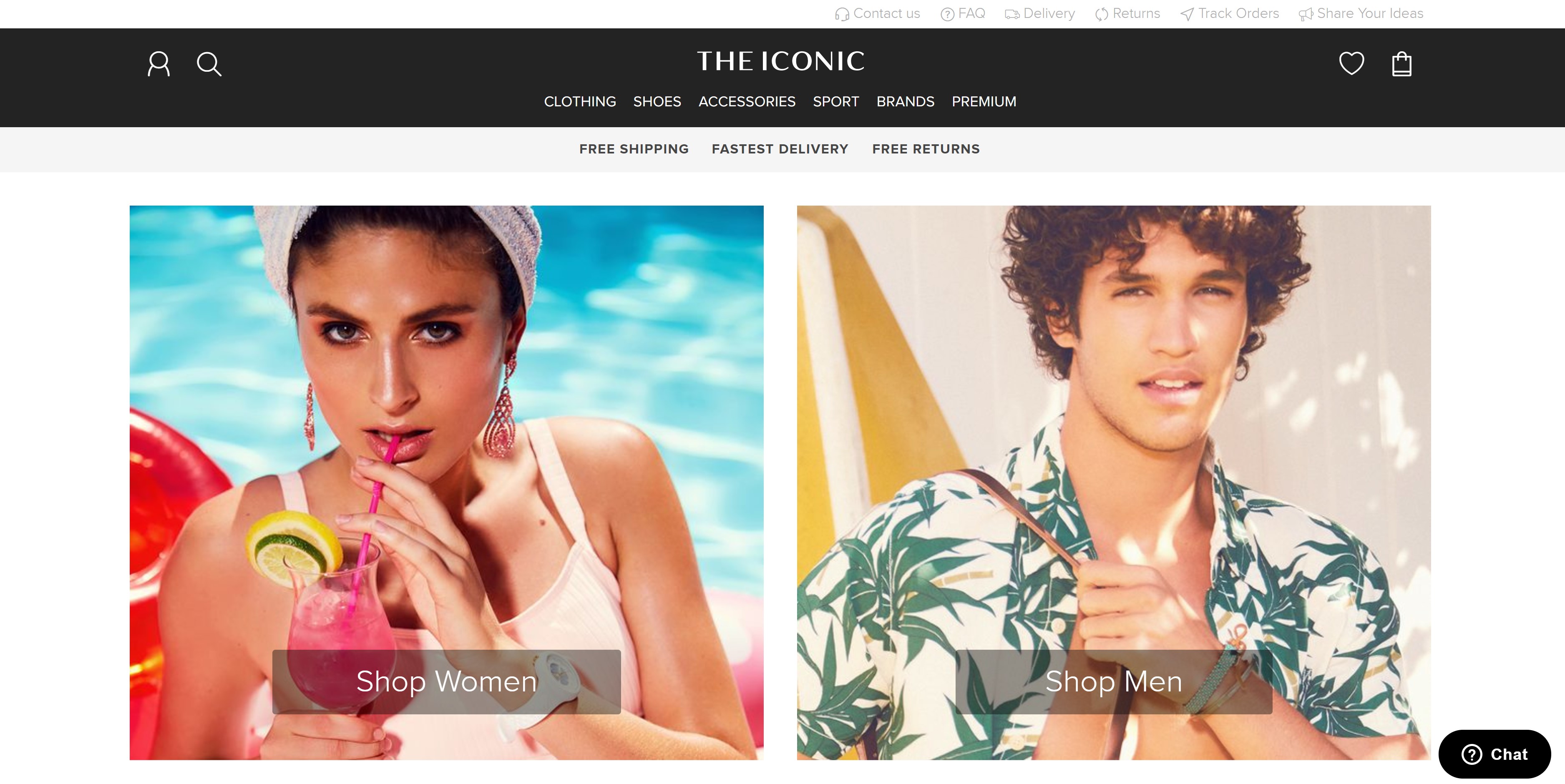 22. Highlight shipping
The most important question that every customer is asking in the lead up to Christmas: "when will it arrive?"
Make sure the delivery time and shipping costs are clear for all the products on your website. If there's an option for local pickup or if the product is available in stores, highlight that as well.
You can also include this information in your promotional emails, like The Body Shop did: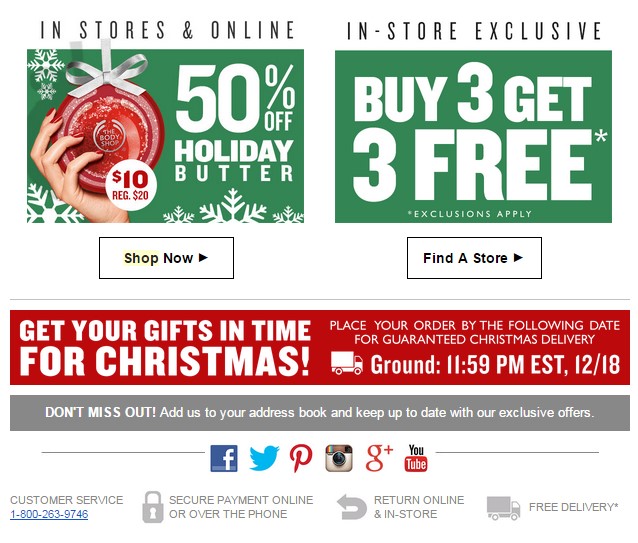 23. Highlight return conditions
When people are buying gifts for others, returns are common. Maybe it was the wrong size, the wrong color, or the recipient already had one. It happens!
Make sure that customers can return products easily. Highlighting your return conditions in detail increases trust and helps your visitors feel confident making a purchase.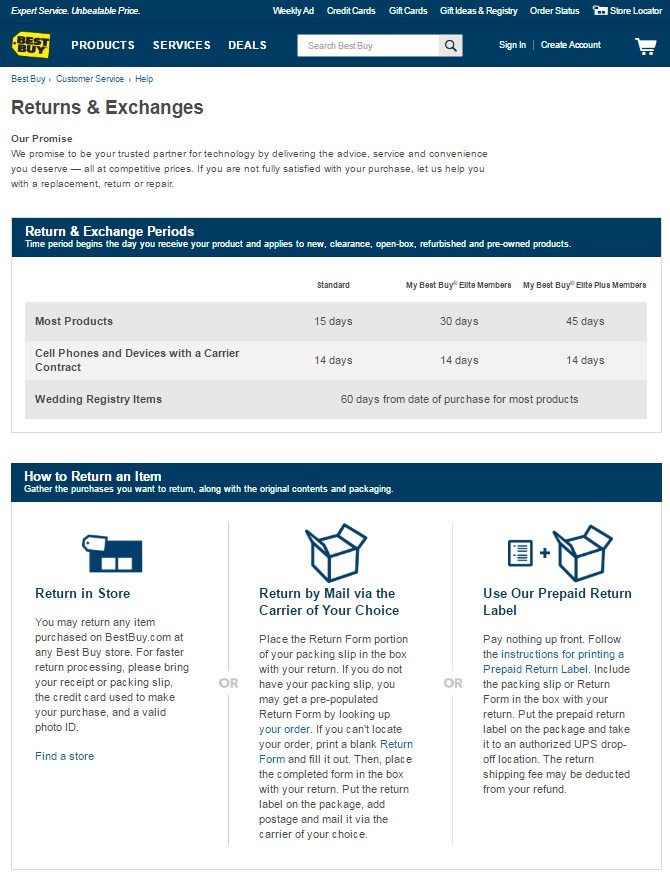 It's really important to start preparing your online store in time for the holiday season. I hope the 23 tips we've compiled will help you get the success you're after this year!
Don't forget, you can automate your marketing campaigns now, so during the holiday season, all you need to do is focus on your customers.
What would you add to this list? How do you prepare for the holiday season? Let us know in the comments!