See the results achieved with OptiMonk
by similar companies like yours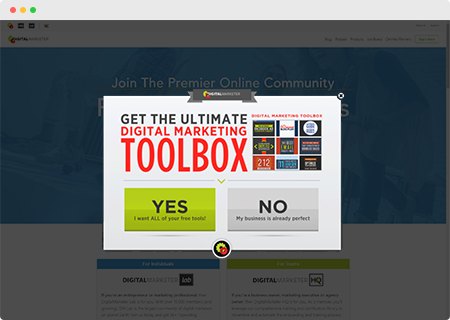 in 14 Days Using Onsite Retargeting
VIEW ALL
REVENUE GROWTH
CART ABANDONMENT
LIST GROWTH
USER EXPERIENCE
SHOPIFY STORES
How BlendJet, one of the fastest-growing Shopify stores, generated 39.2% extra revenue with OptiMonk
View Case Study
How Vegetology boosted its email signups and ecommerce conversions through personalization
View Case Study
How Craft Sportswear collected 4,088 new SMS subscribers and achieved a 40.44% conversion rate
View Case Study
How AVON increased its sales by 150% while decreasing the cart abandonment rate by 16.5%
View Case Study
"The targeting it provides is incredible, you can show different offers to people depending on whether they've ever visited a certain page or seen a certain offer before."

How they achieved 340% increase in sales and maintained ARPU (Average Revenue Per User)
View Case Study
How they achieved 15.97% increase in average order value and 5,56% increase in revenue
View Case Study
How to collect 3,000 leads by providing interactive customer experience with a lucky wheel
View Case Study
How Tiny Beast Designs added 2,200 more people to its mailing list over the last 6 months
View Case Study
How AVON increased its sales by 150% while decreasing the cart abandonment rate by 16.5%
View Case Study
How they achieved 340% increase in sales and maintained ARPU (Average Revenue Per User)
View Case Study
How they achieved 15.97% increase in average order value and 5,56% increase in revenue
View Case Study
How BlendJet, one of the fastest-growing Shopify stores, generated 39.2% extra revenue with OptiMonk
View Case Study
"1,876 visitors used their coupon during the period of analysis, generating $148,297 in extra revenue: It's reasonable to say that this is 18% of immediate growth in revenue for our site."

How AVON increased its sales by 150% while decreasing the cart abandonment rate by 16.5%
View Case Study
"We can show a popup to every visitor that not only improves the user experience, but also supports AVON Cosmetics Hungary the purchase decision" – says after achieving 16.5% decrease in AVON's cart abandonment rate.

How to collect 3,000 leads by providing interactive customer experience with a lucky wheel.
View Case Study
"We were able to get 2,689 more leads from traffic that was intending to leave the site. Oh, and we didn't just increase lead magnet consumption we also increased DM lab sales by 30.22%."

How they achieved 340% increase in sales and maintained ARPU (Average Revenue Per User)
View Case Study
"Based on the responses, we learned what kind of information we should display on the site, in order to greatly improve the conversion rate."

How BlendJet, one of the fastest-growing Shopify stores, generated 39.2% extra revenue with OptiMonk
View Case Study
"When comparing OptiMonk vs. other leading solutions, no one has the valuable integrations we need, robust testing capabilities, and amazing team to support our ever-evolving needs."

Ready to achieve Similar Results?
Create your free OptiMonk Account in one minute or less