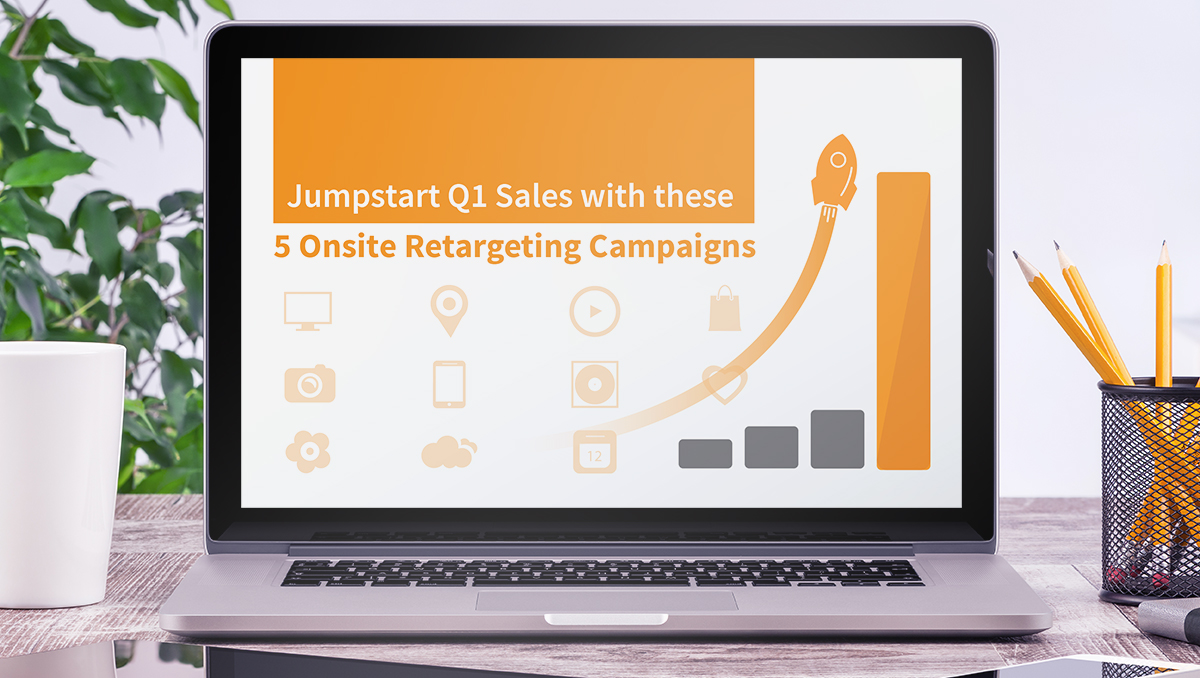 The Holiday Season can be a great opportunity for ecommerce stores. Many stores generate record sales during Christmas.
Did you improve your sales this season? I feel your joy, but there's no time to rest. Ecommerce never sleeps so you've got to be prepared for the year ahead.
In this article, we've got a few ideas to help you jumpstart your ecommerce efforts in the first quarter of 2018.
Marketing And Sales Strategy - Benefits of Onsite Retargeting
Ecommerce Marketing Campaigns for Q1
As we said, there's no time to rest until the next Holiday Season. There are plenty of ways to use onsite retargeting during the first quarter of the year too.
To provide some inspiration and help jumpstart your efforts in the New Year, we've gathered 5 highly-effective popup campaigns you can use with onsite retargeting. Consider setting up these campaigns in Q1:
1. Post-Holiday Sale
Every online store should have an after-Christmas marketing strategy. A post-Holiday sale can help you close out products you didn't sell through the Holidays. For sellers that offer gift cards, a post-Holiday sale can also encourage people to use the gift cards they got for Christmas.
You can convert these post-Holiday shoppers into brand loyalists, by promoting special offers to them in a popup. You can also send a special deal to any of your customers from the Holidays, and encourage them to return and make a purchase in the New Year.
2. Super Bowl
The Super Bowl is one of the most-watched sporting events in the world each year. Last year, Super Bowl 51 was the second most-watched ever, bringing an average audience of 113.7 million viewers across the US. Sports fanatic or not, most Americans will watch the 52nd Super Bowl on February 4th, 2018.
Consider offering discounts on products that people might buy for a Super Bowl party or you can offer promotions related to the game.
Many people host parties and get together to watch the Super Bowl with friends and family. You can take advantage of it and use a popup to offer an ultimate guide for how to throw the best Super Bowl party in exchange for your visitor's email address.
3. Valentine's Day
Valentine's Day is a big day for people to share their love around the world, and many do so by making a purchase of some kind. According to statistics, 61.8% of consumers celebrate Valentine's Day and the average annual Valentine's Day spending is $13,290,000,000. Wow! To take advantage of this fact, create a campaign, and include a special offer to boost engagement.
First and foremost, consider suggesting gift ideas for your visitors. Setup a popup that will highlight your products that would be great gifts for Valentine's Day. You can get creative here too! Even though your product line may not be an exact fit for the festivities on February 14th, you can highlight your best deals in a fun and "loving" way.
Another great option is to combine an exit-intent popup with a landing page that promotes your Valentine's Day offers. This is great for stores that already have Valentine's promotion planned. With onsite retargeting, you can be sure to get the most out of your efforts.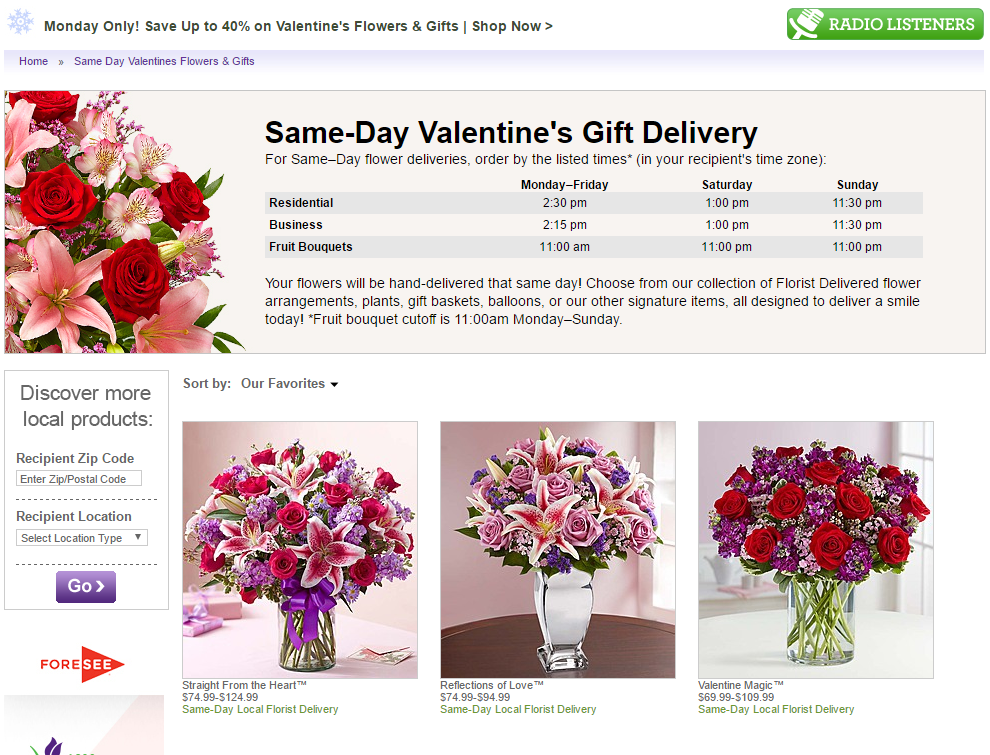 Your popup can simply say: "Are you sure you don't need a Valentine's Day gift? You can get 10% off, just enter this code at checkout: LOVE10! Ps – This code expires tonight!"
4. Presidents' Day and Washington's Birthday
Presidents' Day is a popular day for retailers in the United States. Would you believe that it is actually a rival for Black Friday? Statistics show that Presidents' Day – known officially as Washington's Birthday – has better deals.
Major retailers are aware of this, and you can benefit from it too by displaying a discount offer on a popup before February 19th. Here are a few President's Day examples from previous years:
Nordstrom: Save 40% off Presidents' Day clearance through Feb. 22.
Cabela's: Save up to $500 on furniture during the store's President's Day sale.
Sears: The Sears Presidents' Day mattress sale offers savings up to 60%, plus free shipping.
Best Buy: Get up to 25% off major appliances through Feb. 28 at Best Buy. If you're looking for Presidents' Day TV sales, you can get up to 25% off HDTVs, including brands like Samsung, Insignia, Sharp, and more.
5. St. Patrick's Day
St. Patrick's Day is celebrated in many parts of the world, especially by Irish communities. In case you are wondering whether it has an impact on ecommerce, check out this example from Amazon: they launched a series of St. Patrick's Day-inspired deals on books, music, toys, movies, clothing – and they set up a special page for it.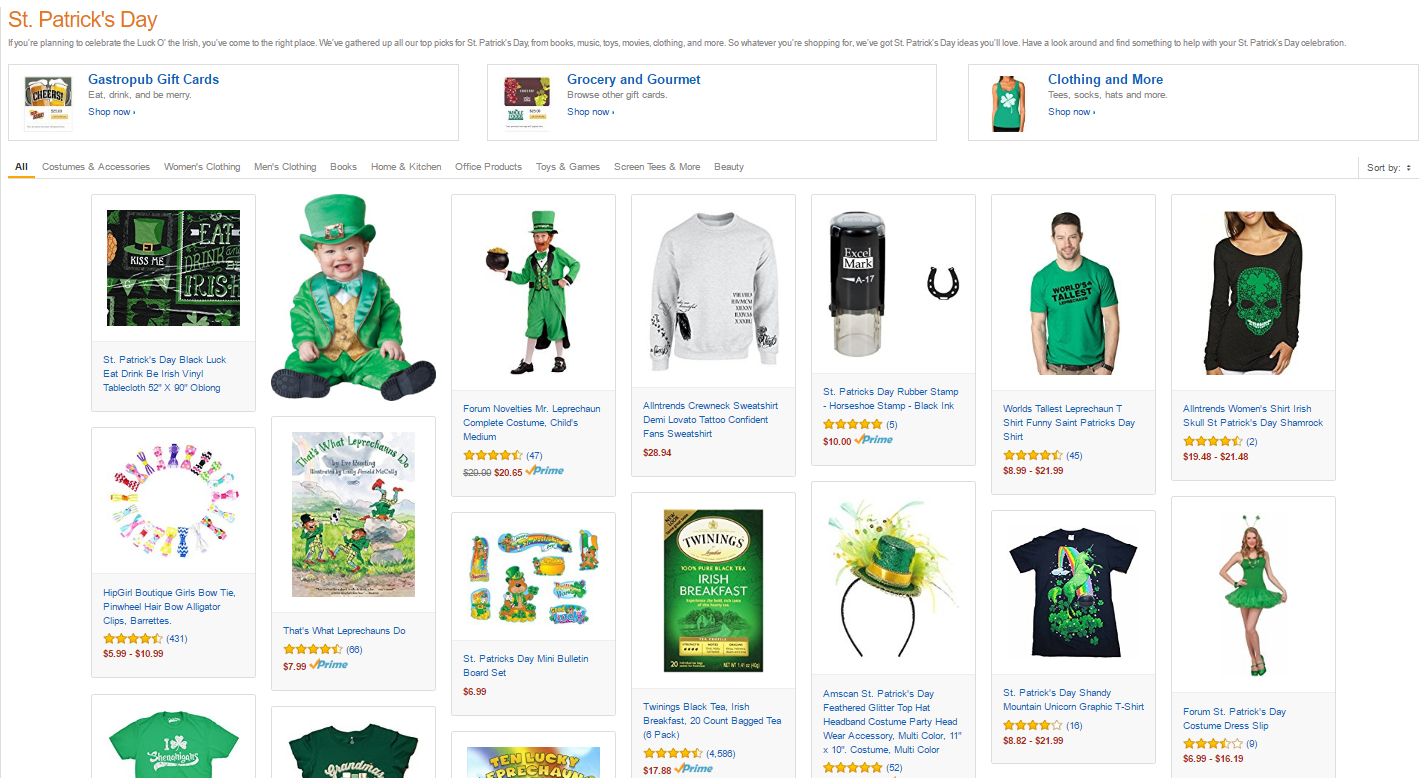 You don't have to launch specific products for this day. Like Valentine's Day, get creative! Here's a quick idea: provide a discount a few days before March 17th on any products that you sell which are green. Or, you can use popups to help your customers find something for their St. Patrick's Day celebration!
While the Holidays have an important impact on ecommerce sales, you shouldn't limit your efforts to only the Holiday Season. You can create great deals throughout the year and use onsite retargeting to increase your sales and leads by highlighting your best offers.
Convert your Holiday shoppers and any gift card holders into brand-loyalists with a post-Holiday sale and promote your products with special offers on these dates during the first quarter of 2018:
February 4th – Super Bowl
February 14th – Valentine's Day
February 19th – Presidents Day and Washington's Birthday
March 17th – St. Patrick's Day
How do you start the New Year? What are the campaigns you will definitely try? Let us know in the comments!
(Note: Do you know OptiMonk? It provides a powerful onsite retargeting solution that helps you convert up to 15% of abandoning visitors to sales and leads. Let's give it a try. Click here and create a free account now.)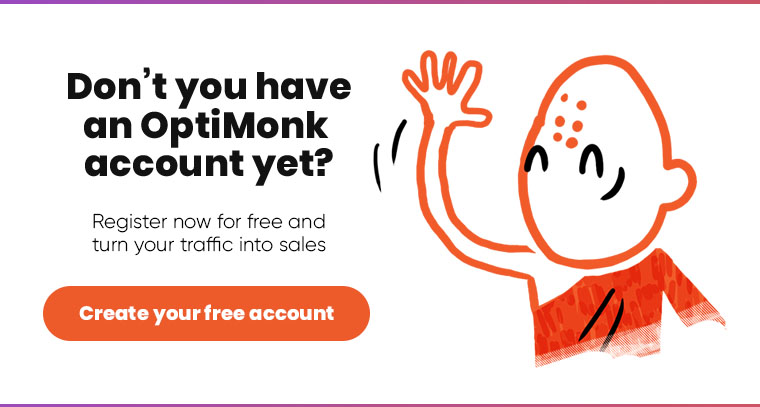 Editor's Note: This post was originally published on January 12, 2017, and has been updated for accuracy and comprehensiveness.