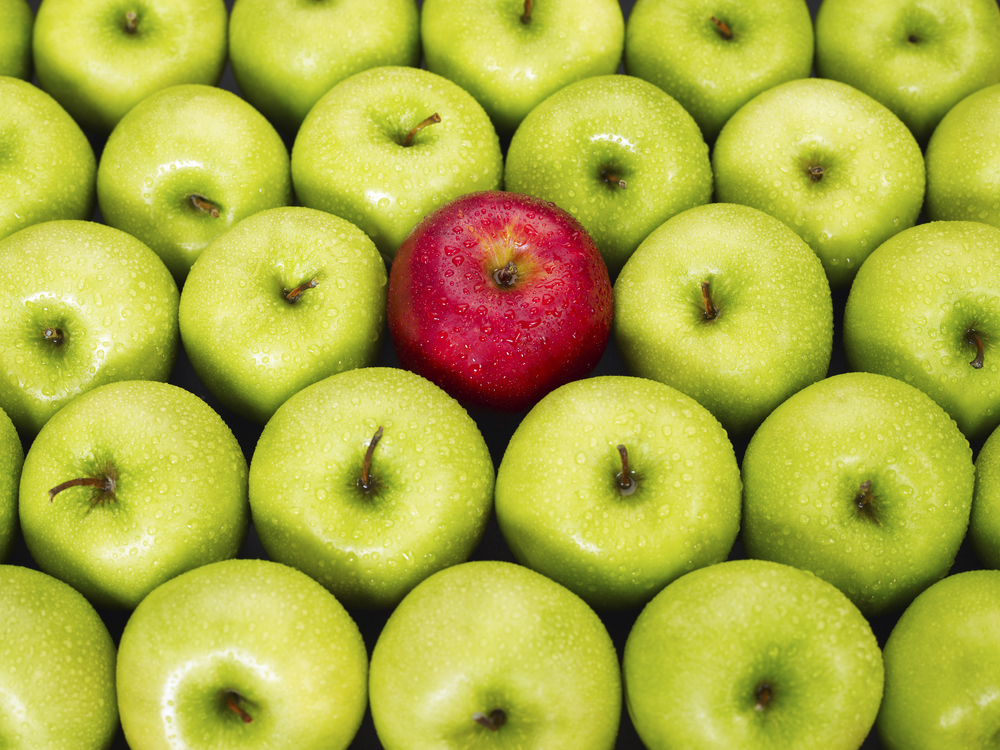 Customers love when their shopping experience is personalized. That's why innovative online stores keep working hard on ecommerce personalization, delivering more accurate, relevant, and personalized touchpoints throughout their online communication.
It's a well-known truth among marketing and communication experts that talking to your prospects and customers in a customized way is much more efficient than using general, uniform mass messages.
Did you know that the first personalized DM letters were sent in the 1800's? A lot has changed since then, but personalization is still king, especially nowadays.
More recently, in the world of ecommerce, Amazon.com was one of the first well-known websites to use personalization intensively and pervasively throughout the shopping experience. Amazon's personalized shopping experience was modeled, iterated and improved at other online stores, completely changing the expectations of online users.
Today, marketers all over the world agree that personalization helps advance customer relationships.
Consumers expect an online store, or any website for that matter, to cater to their unique needs. They expect fully personalized content and offers – no matter which platform or channel has been used to get in touch.
All of your ads, emails, landing pages, offers and even your website should be personalized for your individual visitors.
A website that is not personalized usually shows exactly the same content to each visitor – irrespective of the visitors' profile, interests, preferences or behavior. Only a small percentage of visitors receive an optimal user experience with this type of site.
On the other hand, with personalized websites, all of your visitor segments get different messages – there is no webpage duplication, and – optimally – each visitor experiences different content that is an exact fit for their interest and needs.
Today, I want to show you the personalization types, and the best tools that help you to increase conversions and sales.
1. Facts about Online Personalization
Let's take a look at some interesting facts about ecommerce personalization that establish why personalization is so important:
According to a recent report from Accenture, 75% of consumers are more likely to buy from a retailer that recognizes them by name, recommends options based on past purchases, OR knows their purchase history
Based on Infosys's statement, 74% of customers feel frustrated when website content is not personalized
Cleverbridge states that 65% of ecommerce stores reported an increase in conversion rates when using a sophisticated personalization strategy
Monetate's infographic shows that 94% of marketers agree online personalization is critical to their business
The same infographic also shows a 49% increase in revenue growth for companies that invested in analytics to understand how to personalize their messages more effectively, versus those that did not
63% of consumers said they would think more positively of a brand if it gave them content that was more valuable, interesting, or relevant [Rapt Media]
According to a study, 74% of marketers claim that it has a "strong" or "extreme" impact.
According to Accenture's report, 41% of consumers switched companies last year over a lack of trust and poor personalization, costing businesses $756 billion.
(Note: If you'd like to know how to leverage onsite messages to optimize customer journey and create delightful shopping experiences, download this eBook for free.)
The data makes it clear. Personalization is key to boosting sales and improving customer experience. Now let's take a look at how personalization works in practice.
Today's leading marketers are taking personalization one step further by delivering personalized communications to their customers based on real-time behavior, interests, preferences and customer data.
Let's take a look at the 2 main types of personalization available today: prescriptive and adaptive personalization.
Prescriptive: It can also be called the "rule-based" method. By using this method you need to specify the rules that determine which content should be presented to different visitor segments. These rules can include recent activities, browsing history, preferences, clicking behavior, time of day, and more.
Adaptive: Contrary to the prescriptive personalization, adaptive personalization is an automated process that continually applies an evolving self-managed set of rules. In other words, it modifies its own rules continuously, and the best, or the most relevant rule, will be used for each visitor automatically.
3. Collecting user information
To be able to display the most appropriate content and make the best use of personalization, you need to find out as much as possible about your visitors. That's where data collection comes in to play.
Assuming that people who agreed in the past will agree in the future, and that they will like similar kinds of items as they liked in the past, the goal is to collect and analyze a large amount of information on users' behaviors and recent activities.
There are two main forms of data collection that can be distinguished: explicit and implicit data collection, let's look at how each type of data collection occurs.
3.1. Explicit data collection
During explicit data collection you need to collect data from your visitors that describes the users' interests, preferences, activities and context. This information specifies the visitor's profile, which in turn, determines what content they will see.
So explicit data is provided intentionally and taken at face value rather than analyzed or interpreted for further meaning. Examples of explicit data include information provided in surveys and membership applications.
Here are some examples of explicit data collection:
Asking a visitor to rate an item on a sliding scale
Asking a visitor to search
Asking a visitor to rank a collection of items from favorite to least favorite
Presenting two items to a visitor and asking him or her to choose their preferred item
Asking a visitor to create a list of items that he or she likes
Asking a visitor to select his or her gender, location, etc.
3.2. Implicit data collection
Now, let's have a look at implicit data collection. Implicit data collection in human computer interaction is used to adapt the delivery of content to the visitor. The behavior of a visitor is monitored and content is presented to them based on business logic.
The data collected are used to build what's known as a user model. The user model is then used to help the application to filter and present the most relevant information to the visitor.
In other words, implicit data is data that isn't intentionally provided and may only be derived from analysis of explicit data.
The following methods of implicit data collection are used to develop the profile of a visitor:
Observing the items that a visitor views in an online store
Analyzing item/visitor viewing times
Keeping a record of the items that a visitor purchases online
Analyzing the visitor's language and choice of words
Obtaining a list of items that a visitor has listened to or watched on his/her computer
Analyzing the visitor's social network, behaviour and engagement
4. Types of personalization
Based on the two types of personalization – prescriptive or adaptive, and the two methods of data collection – explicit or implicit, personalization can be further divided into four types.
These four types form a simple and useful matrix for evaluating personalization tools and strategies.
All of the various personalization tools can be classified into one of the fields in the matrix shown below.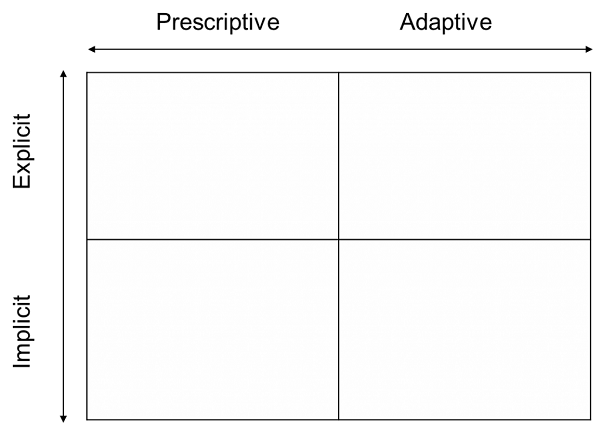 Let's see how the top ecommerce stores use these four types of personalization to improve their sales and conversions.
4.1. Prescriptive method – explicit data collection
First of all, let's take a look at some great examples of prescriptive personalization where the visitors are segmented based on one or more predefined rules. In these cases, visitors intentionally provide the data.
Hautelook segments their visitors based on one or more variables. In this case, they are using gender and location.
In addition to contact details, their popup asks visitors to answer whether they are males or female and to provide their ZIP code as well. After collecting this information, Hautelook will be able to send more personalized newsletters to these visitors.
For instance, if the visitor's gender is female and she lives in New York, Hautelook can send her exclusive offers only for women and only showing the shipping costs to New York.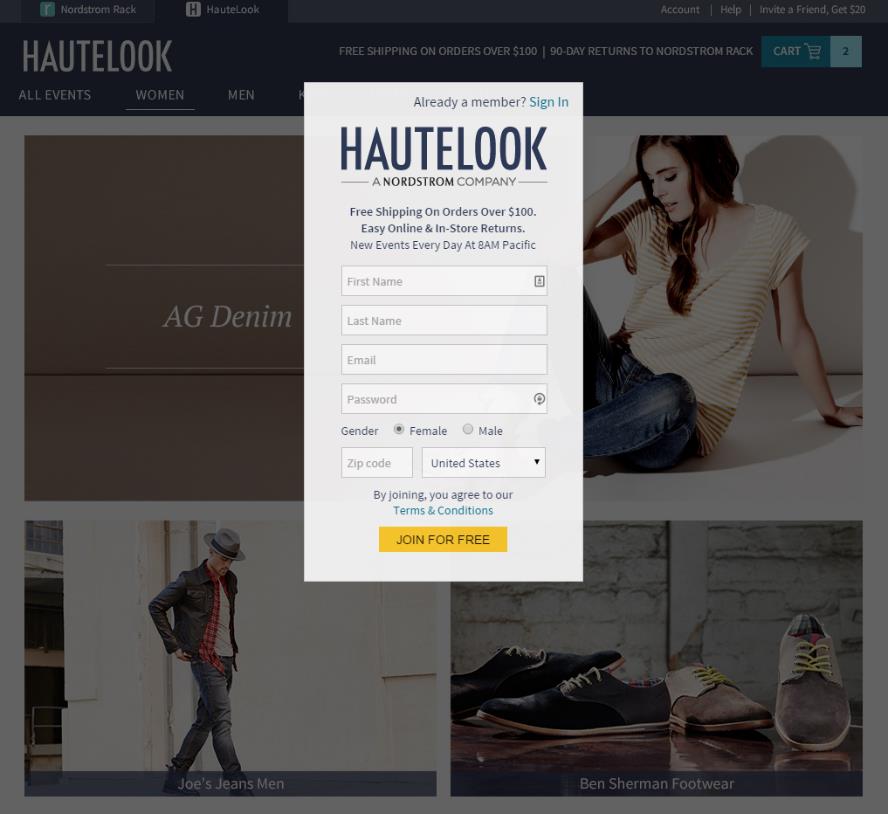 A similar method of segmentation can be seen on the Billabong website. On their home page, visitors must provide their location first.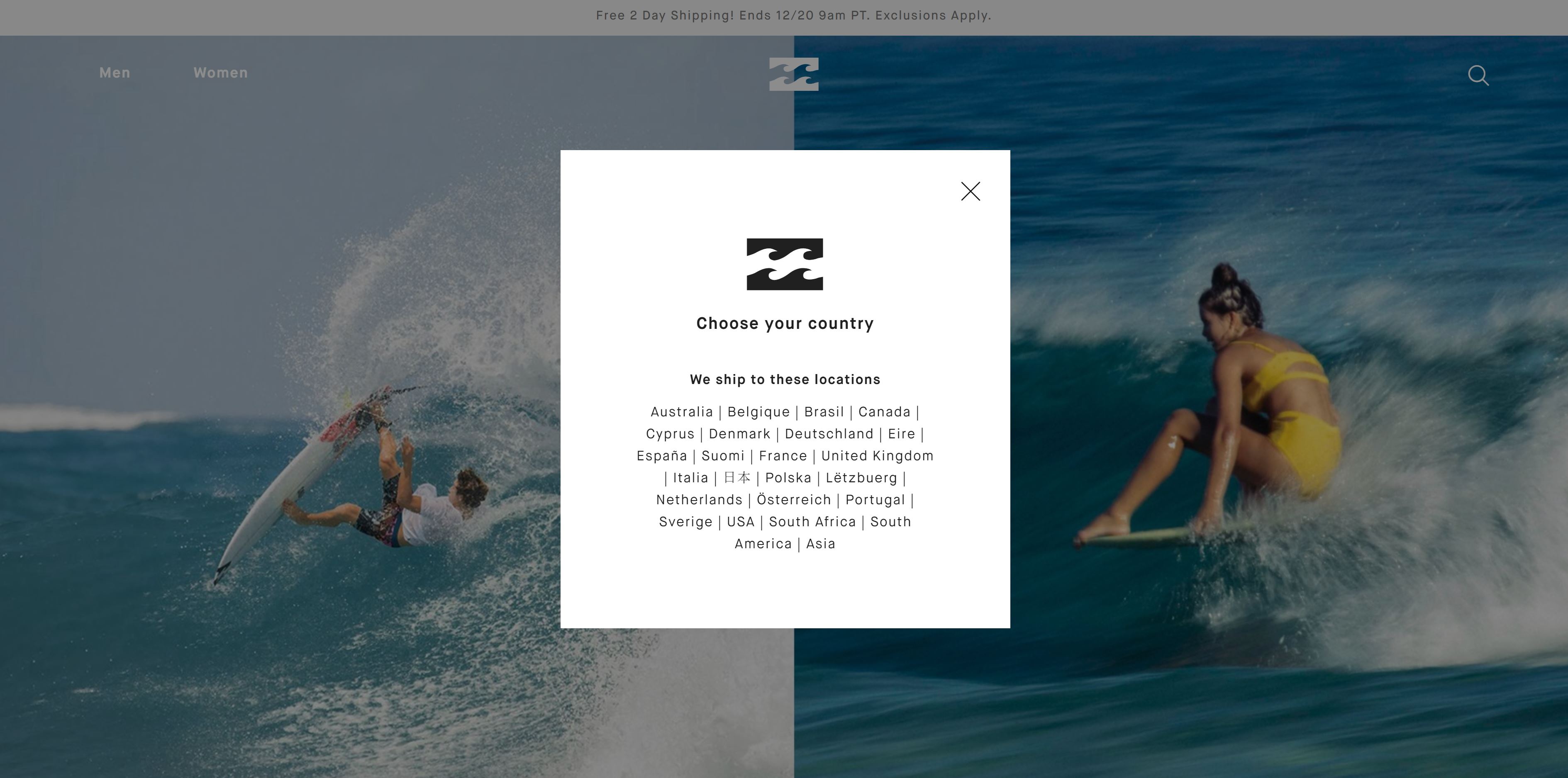 After visitors are forwarded to the chosen country's page, they immediately ask for your gender and email address.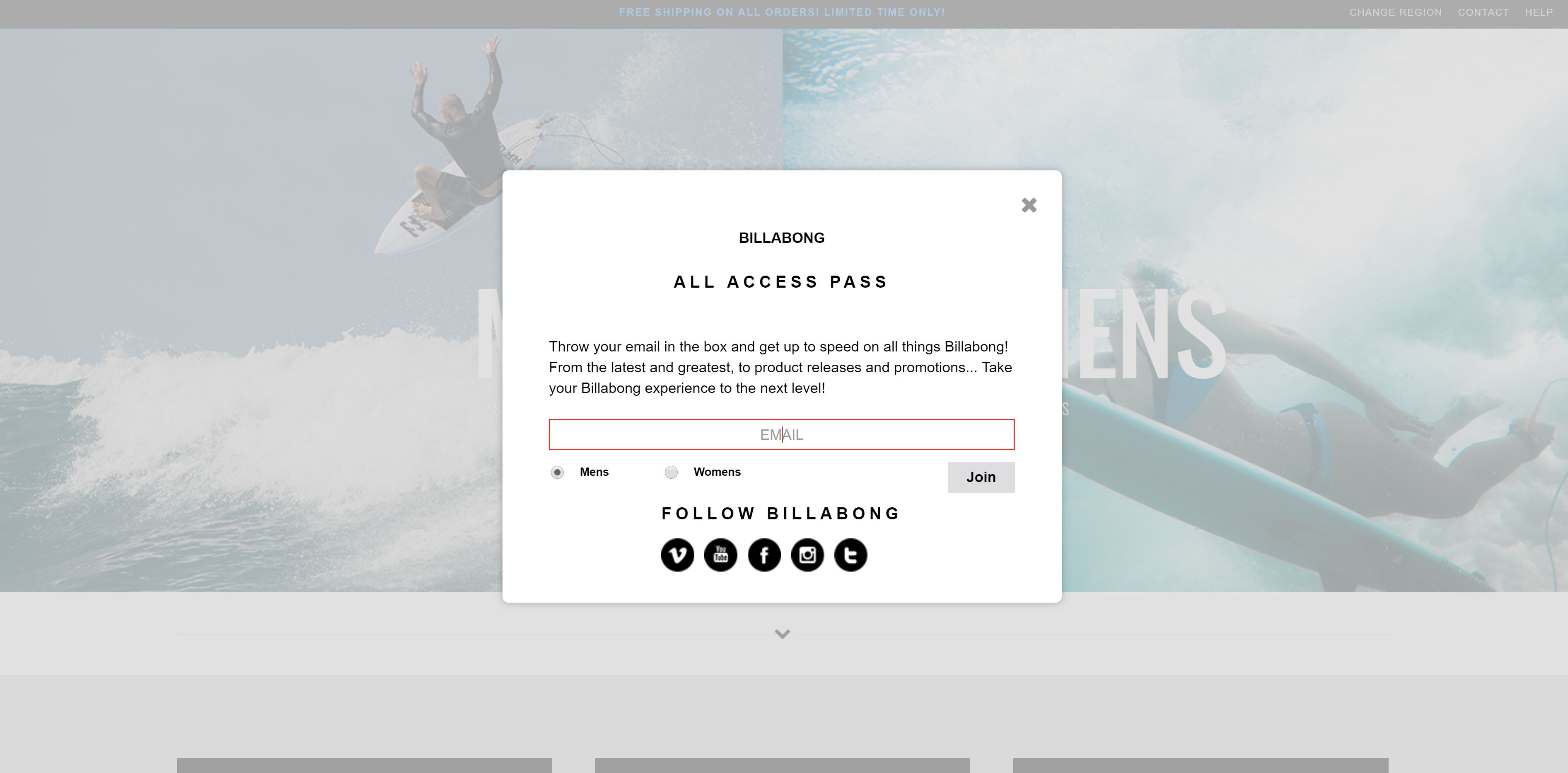 And here's one more example from Rue La La. They have a fancy popup that promotes their membership subscription.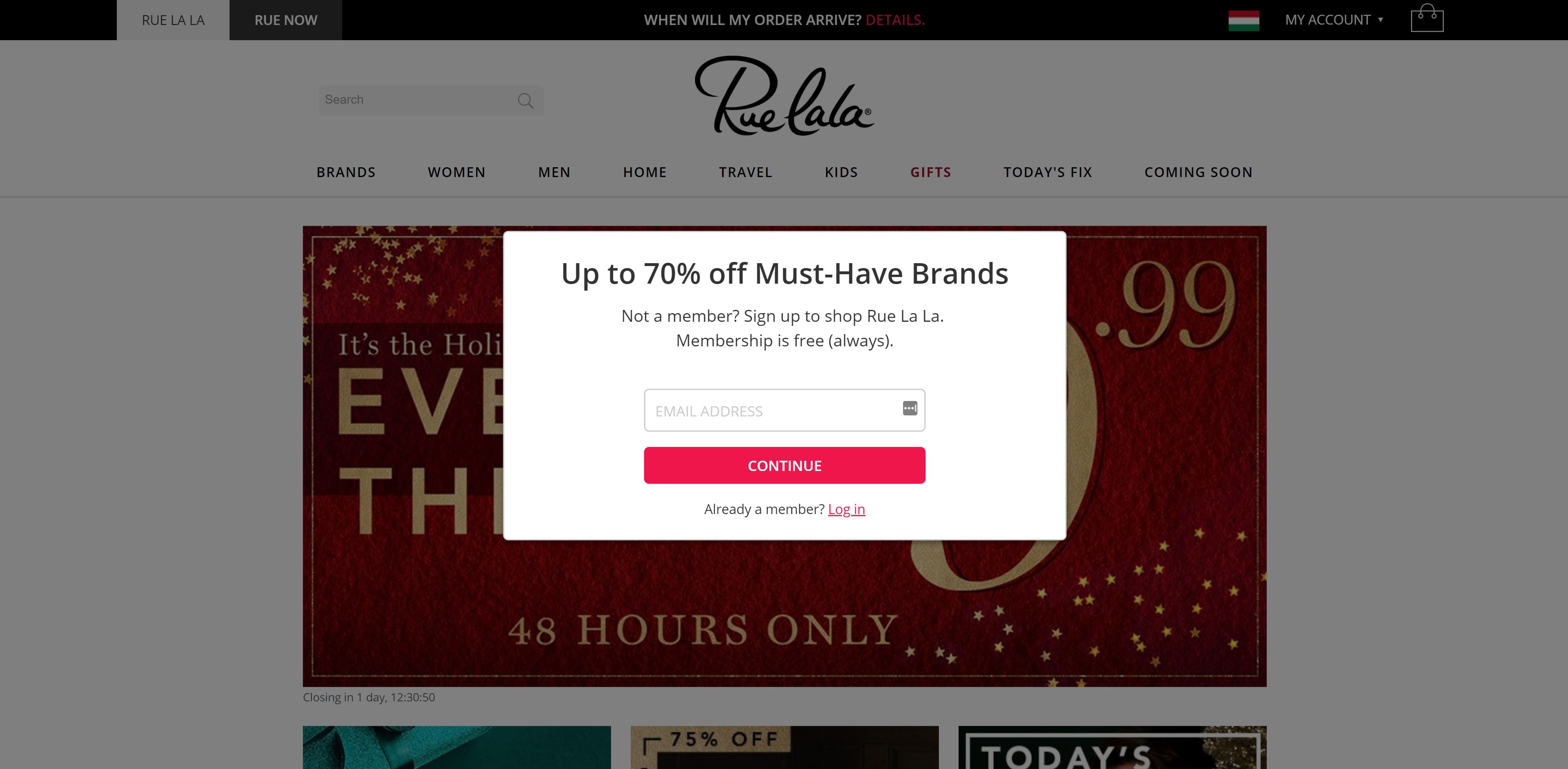 (Note: Do you know OptiMonk? It's one of today's most powerful ecommerce personalization tools that converts up to 15% of abandoning visitors into customers. Let's give it a try. Click here and create a free account now.)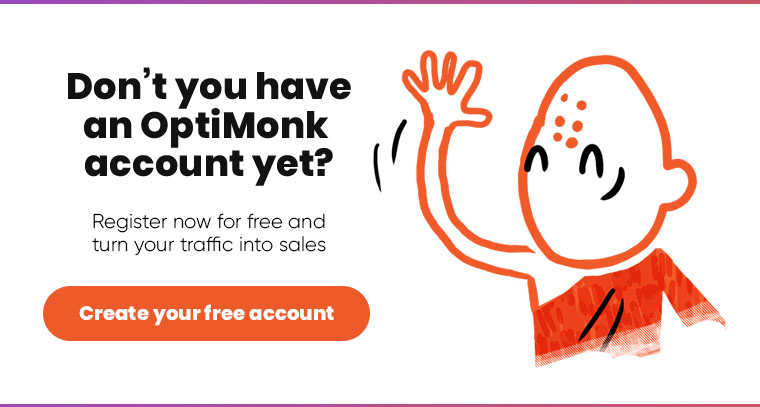 4.2. Prescriptive method – implicit data collection
Now, let's check out some exciting examples of prescriptive personalization where visitors unintentionally provide the data that is collected.
Let's start by looking at a geotargeting example from Fossil. They created a rule that enables the display of a popup with the message "Fossil.com is now shipping products to Canada". This message can be only seen by visitors from Canada.
Here's a great example that follows the current weather. The offer below can only be seen if the temperature is under 40 °F.

And, here's another great example of geotargeting. The following online store created a rule that promotes products according to the visitors' location. Visitors from Colorado will see this message: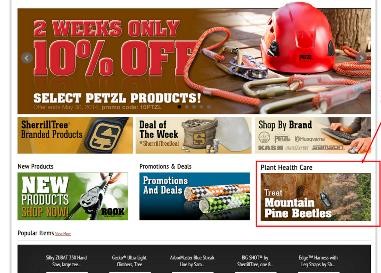 However, visitors in Florida, who have different concerns when it comes to plant health based on native plants and pests, will see a different message: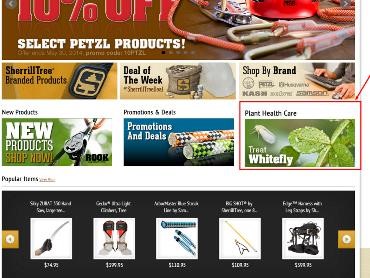 You can begin to see why personalization is so powerful, offering messages that are more relevant to each individual shopper.
Another piece of data that visitors provide unintentionally is the traffic source. In other words, where they came from before they visited the website.
To make use of this data, Zooshoo.com created a rule that promotes special offers based on traffic source. The following coupon was only available for visitors from PPC advertisements. Using this special offer, ZooShoo.com was able to convert 7.35% of their abandoning visitors from PPC into subscribers.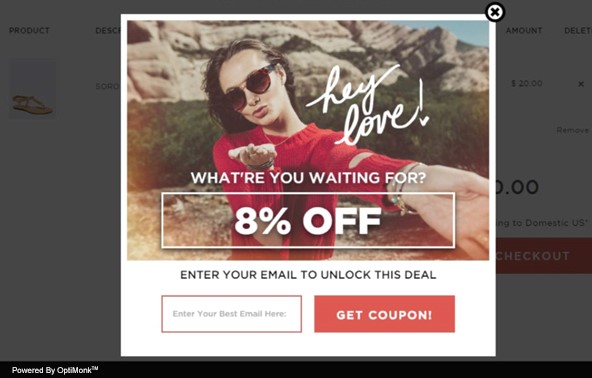 Another example of unintentionally provided data is recognizing if they are new shoppers or returning customers, unregistered members or logged in users.
This eCommerce store offers a coupon for unregistered members in exchange for their email and sex.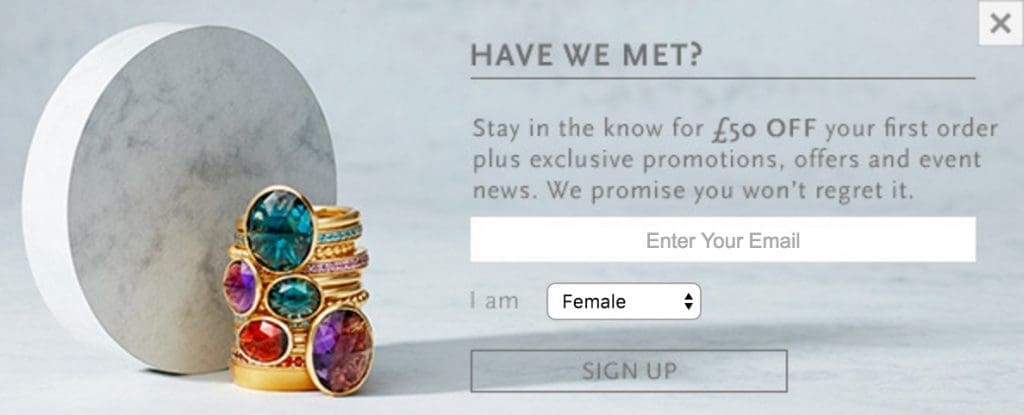 Here's another example that is displayed to repeat logged in customers and registered members.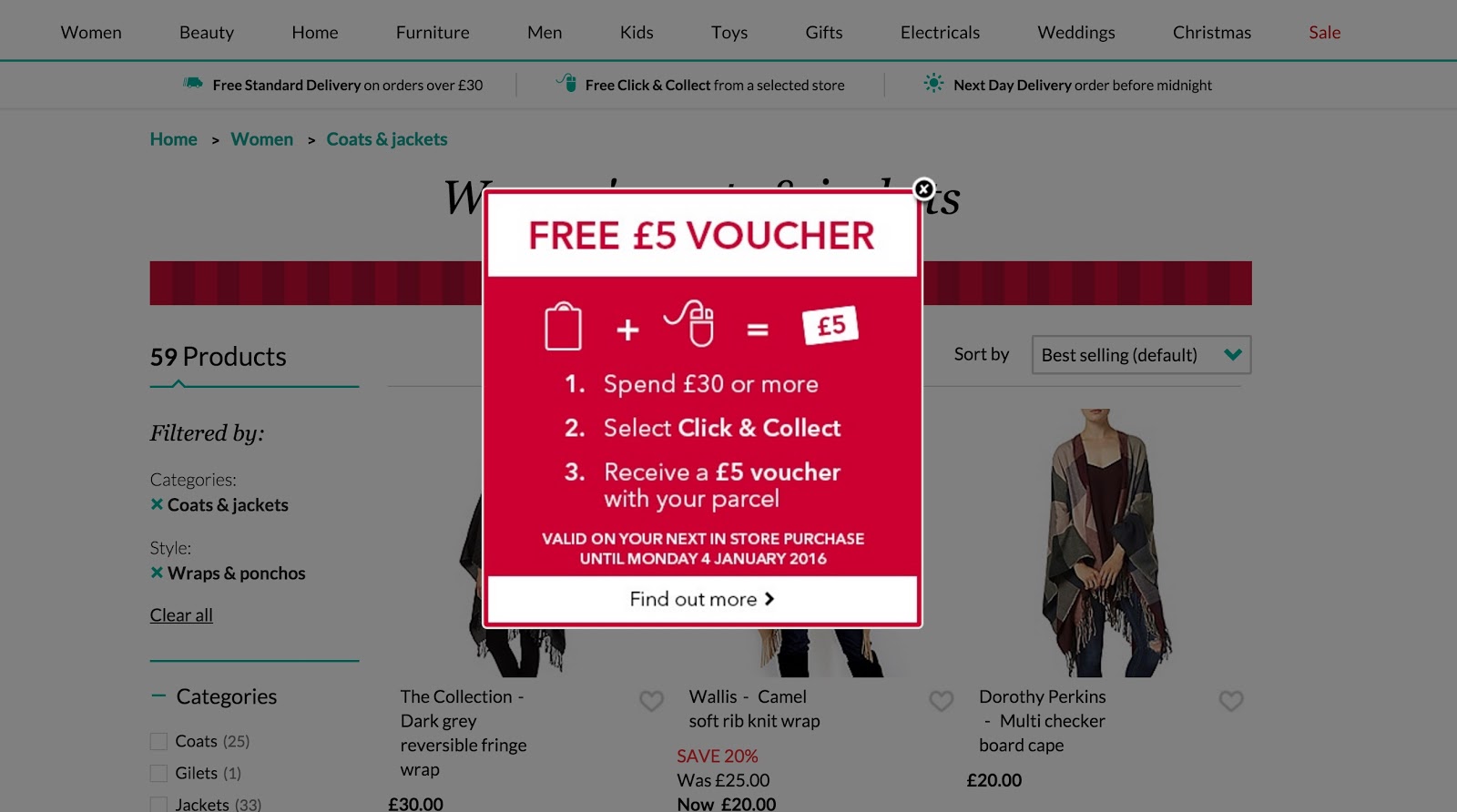 (Note: if you have a Shopify store, using the free OptiMonk App, you can easily personalize your messages for your logged-in or logged-out customers.)
4.3. Adaptive method – explicit data collection
Okay, now let's check out some of the best practices for adaptive personalization. When it comes to these automated processes, it's all about "making algorithms more human".
Adaptive algorithms actually learn more about the user with each visit, just like a friendship that grows and deepens with time.
First of all, let's take a look at the cases where visitors intentionally provide data. Collecting data can be done through a traditional form, or by using a lead generation quiz. A quiz is more engaging compared to a form, resulting in a higher conversion rate.
There's an awesome example of adaptive personalization on the home page of Shop It To Me. They ask their visitors to tell them more about their preferences by using an impressive survey.
After clicking on the Start Now button, visitors choose a department based on gender; thereafter, he or she can select 5-10 preferred brands, then the types of clothing he or she is interested in and last but not least, the sizes. Once the survey is complete, the visitor's profile has been created and recommended products from Shop It to Me are sent via email.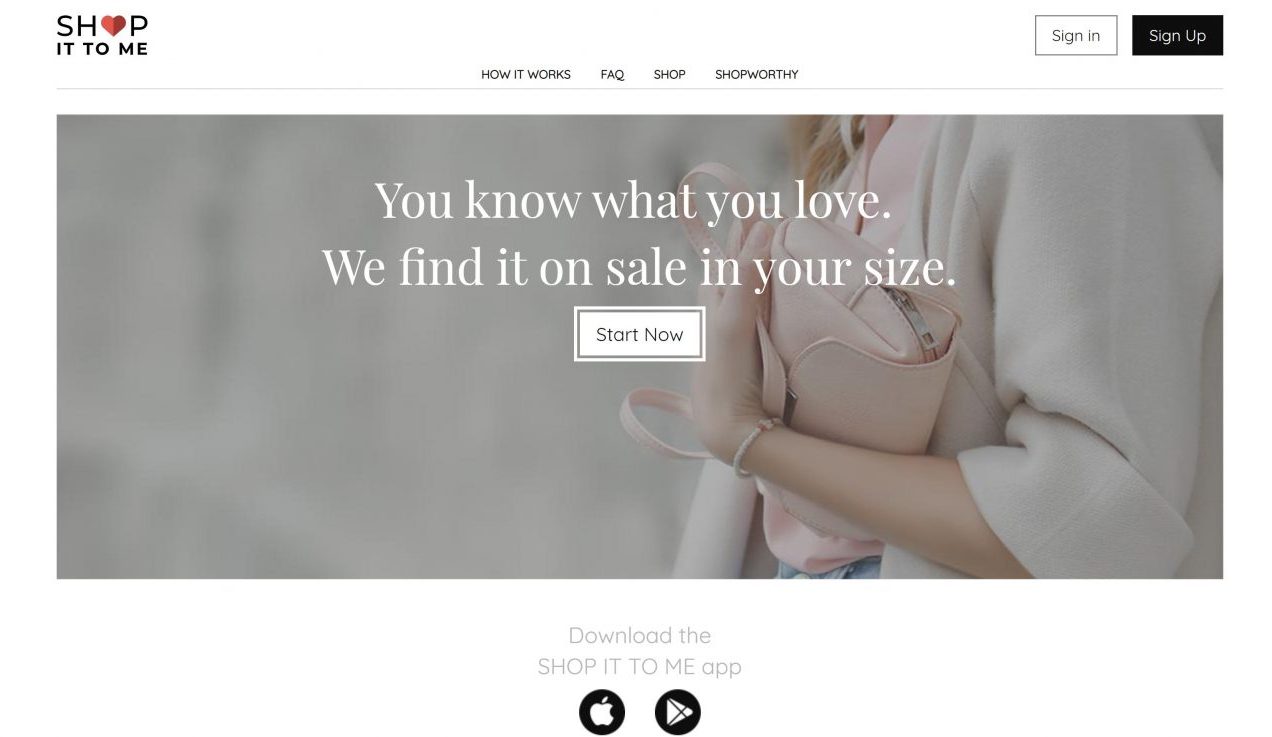 Stylit is an online personal stylist. After filling out a short questionnaire about your favorite fashion, size and budget, Stylit's "algo-fashion styling machine" will determine the visitors' "Style DNA".
Based on the data they collect, they send customized product recommendations with free styling advice every Thursday.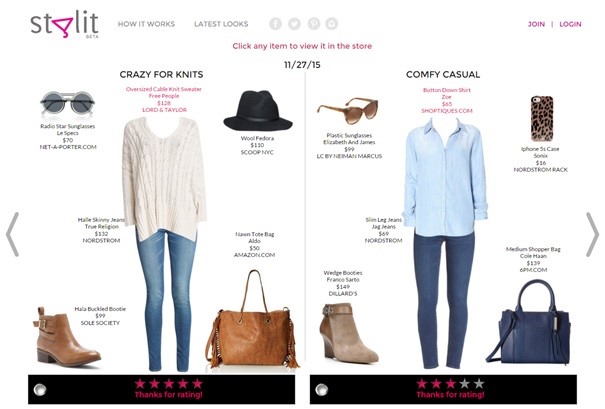 Goodreads.com works by using adaptive personalization along with explicit data collection. The site invites you to "Meet your next favorite book" and is designed to help you decide what to read next.
Goodreads asks visitors to tell what titles or genres they've enjoyed in the past and in turn, they provide surprisingly insightful recommendations.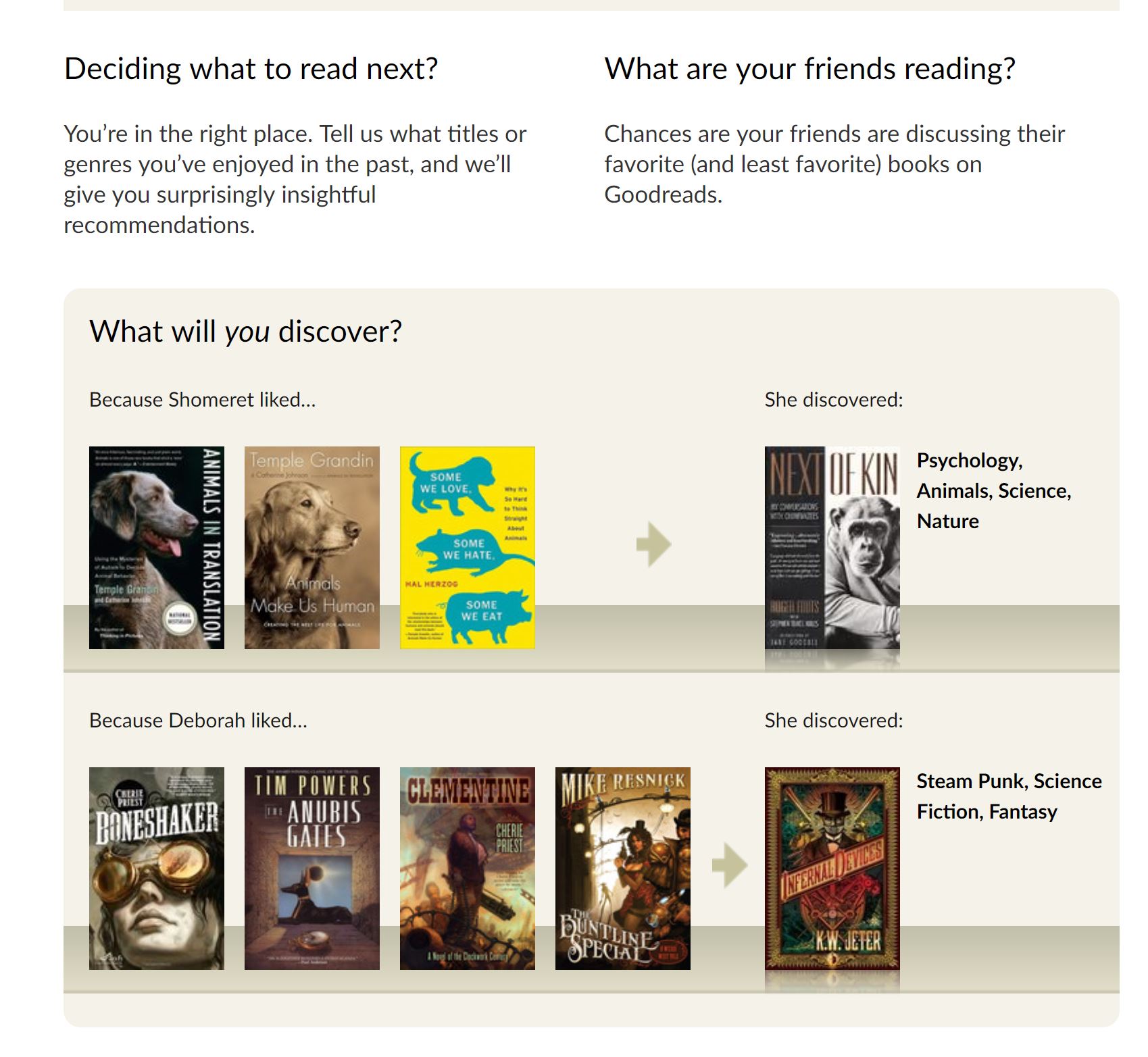 4.4. Adaptive method – Implicit data collection
Before we look at some of the drawbacks of each of these methods, let's look at the last type of personalization: adaptive personalization with data that is unintentionally provided by visitors.
Here's a great example from Amazon.com. They assume that visitors who were interested in particular products in the past will be interested in similar items in the future.
Perhaps one of the best-known examples of ecommerce personalization, Amazon recommends specific products to individual visitors based on their browsing history on the site.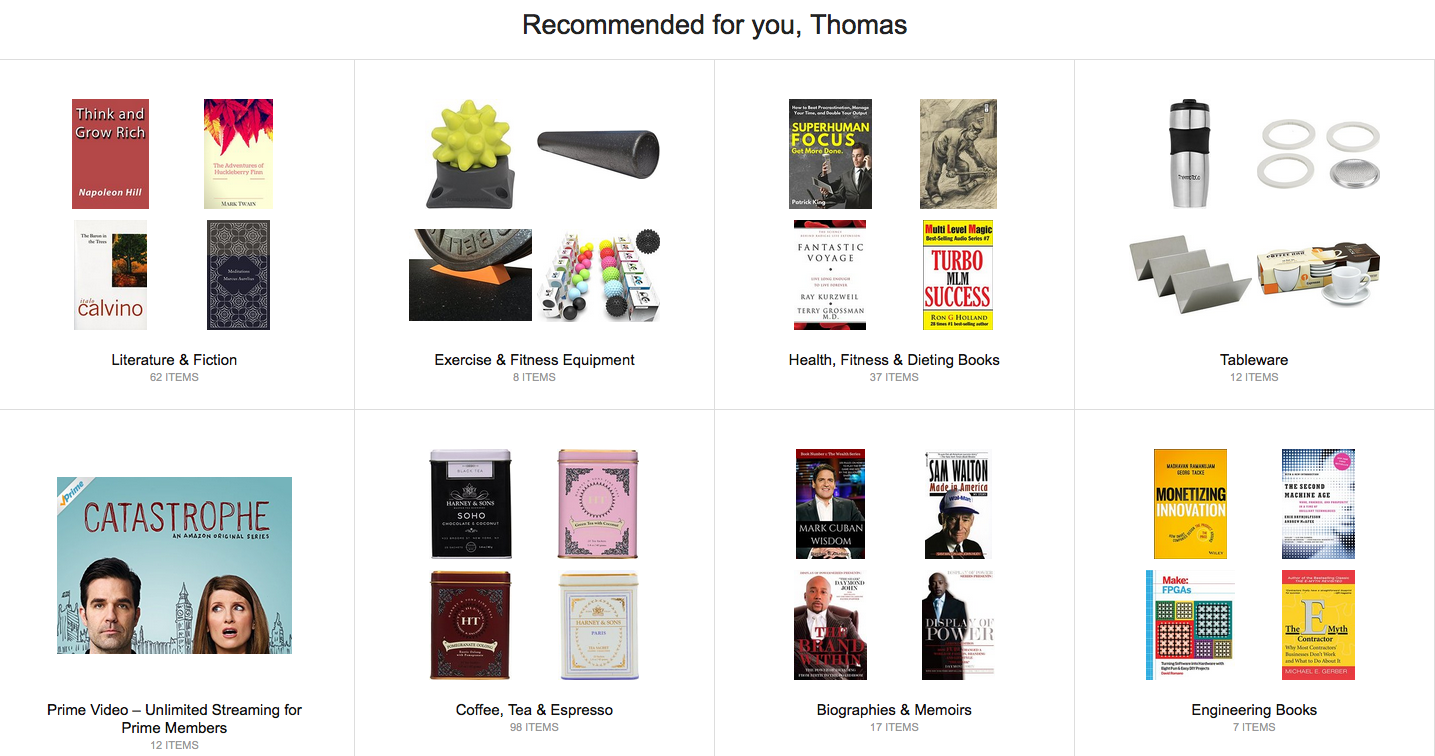 Netflix uses a similar kind of personalization. They design a profile for each user based on their browsing history. In addition to presenting recently watched movies, Netflix suggests more movies that visitors may interested in, based on their profile.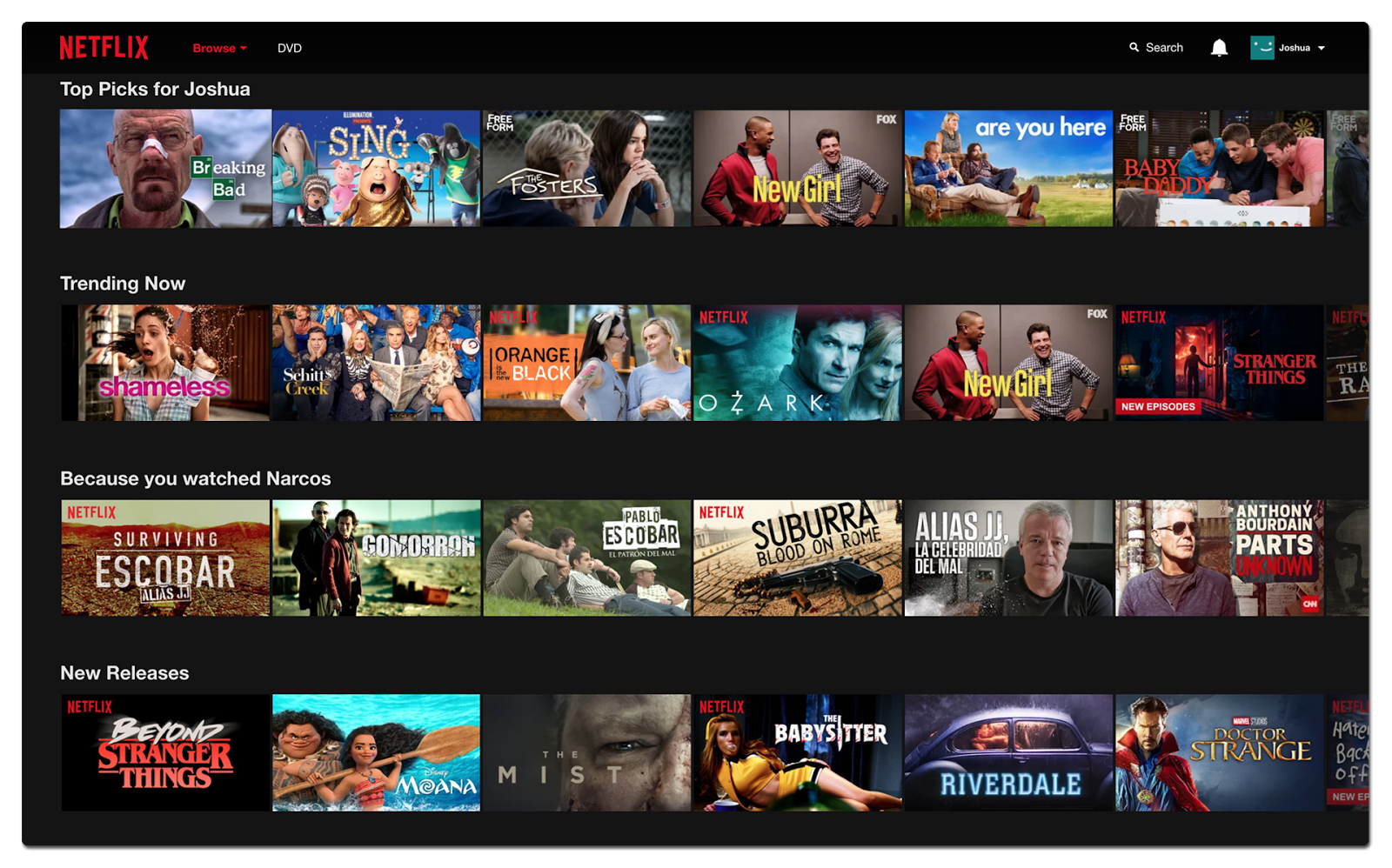 5. Drawbacks of Explicit and Implicit Personalization
While explicitly and implicitly collected data provide a huge boost for your personalization efforts, there are some drawbacks to each type of personalization. Let's look at some of the most important concerns and how to avoid them.
5.1. Drawbacks of Explicit Personalization
The danger of distractions:
It's really hard to create a good UI that allows your visitors to provide their preferences intentionally. Even when you can, it usually degrades the user experience. Any distraction kills the conversion, so always keep in mind that less is more, especially for forms and input fields.
Blank box syndrome:
The method you use for collecting explicit data is critical. Most people would agree that it's not easy to simply write down a list of important data points about themselves. That's why visitors usually aren't good at providing information.
To encourage quality responses from your visitors, ask easy questions with a definite answer, instead of asking open-ended questions or presenting a blank "Describe yourself" field.
The Aspirational Self and Peacocking:
Among online shoppers it's common to provide data reflecting the person visitors aspire to be rather than who they really are. While not as tricky as managing the aspirational self, "peacocking", the intentional introduction of spurious data for public view, is something to pay attention to also.
If you give your visitors recommendations that are all four- or five-star videos, that doesn't guarantee that they'll actually want to watch that video on a Wednesday night after a long day at work.
To account for the aspirational self and peacocking, it always helps to take a practical "reality check" while you are parsing and analyzing data and creating rules. Make sure the data your visitors are providing to you, and the messages you are sending your visitors, while exciting and enthusiastic, are grounded in real experience.
5.2. Drawbacks of Implicit Personalization
Sparse data
Due to the large datasets, the user-item matrix used for implicit personalization could be extremely large and sparse. It leads to holes in the data that cause some challenges in the performances of the recommendation.
During implicit personalization, items are recommended based on users' past preferences. As such, new users need to rate a sufficient number of items to enable the system to capture their preferences and provide reliable recommendations.
New items suffer from the same problem. New arrivals should be rated by a substantial number of users before they can be confidently recommended to visitors who may be interested in similar products.
One-time interests
One of the greatest drawbacks of implicit personalization is that it cannot adequately handle one-time interests. These cases appear as unusual, showing up as outliers in the data profile of a visitor. For instance, when you buy a gift. Here's a simple, but real example: if I buy lingerie for my wife, it's very likely that they will offer me women's underwear in the future. However, this was a one-time interest – actually I'm not interested in purchasing women's clothing on a daily basis.
Visitors with behavior that differs from the model
It's hard to provide reliable recommendations to visitors whose opinions don't consistently agree or disagree with any group of users. There are simply some visitors whose idiosyncratic tastes make recommendations nearly impossible.
By paying attention to the drawbacks of each type of personalization, you can make sure that the data you collect is valuable, and that you are only making recommendations once you have sufficient data to provide a quality recommendation.
6. List of the Best Ecommerce Personalization Tools
Now that you know the different types of personalization, how they work in practice, and the pitfalls to avoid when collecting data, you're ready to start using personalization to boost your sales and conversions.
To give you the greatest chance of success, and a head start with using personalization on your site, we've gathered the best ecommerce personalization tools.
Let's take a look at each solution and how they implement personalization.
6.1. Prescriptive Personalization Tools
1. OptiMonk
Using powerful on-site messaging technology, OptiMonk presents precise, laser-targeted popup overlays to your visitor segments – including the ability to capture email and contact information. You can segment your visitors based on any variable you wish and automatically provide highly relevant content that is most likely to appeal to each visitor segment. Using unique data fields allows you to collect valuable data explicitly.
BaynoteONE is a cross-device personalization engine that delivers seamless, personal experiences to your customers. It can be used to collect all your data in one online repository where algorithms can look for patterns to drive real-time, personalized customer experiences.

3. WebEngage
WebEngage is a customer engagement suite for your websites that lets you to collect feedback, gather customer insights using well-targeted surveys, and drive sales and conversions via push notifications.

4. Exit Intelligence
Exit Intelligence provides marketing software that is mainly used to catch visitors before they exit or bounce your site. Using this technology, you can target visitors who've already decided to leave your site.

5. Granify
Granify can be used to analyze everything from the shopper's journey and pathway, to their smallest mouse movements and hesitations. Granify monitors over 400 attributes per second to fully understand the "digital body language" of your visitors and predict their next move.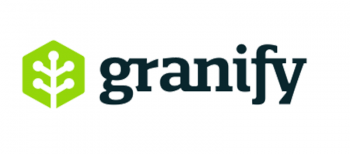 6.2. Adaptive Personalization Tools
6. Gravity
Gravity generates interest graphs and applies them for personalization throughout today's growing network of sites and apps. Their goal is nothing less than creating magical personalized experiences for you across the entire web.

7. LimeSpot
LimeSpot's technology uses linguistic analysis and machine learning to understand content and target it intelligently. It combines information about consumer demographics and interests with analysis of browsing history and purchase behavior – allowing you to offer relevant content recommendations to your consumers.

8. Softcube
Using Softcube recommendations, all of your visitors will get a tailored, personalized shopping experience. Personalized product recommendations increase your conversion rate, the cart value and boost customer satisfaction.

9. SteelHouse
SteelHouse allows you to create unlimited audience segments based on purchase patterns, device, search terms, location and more. Gathering first-party data in real time allows you to target any and all audience segments with relevant offers immediately.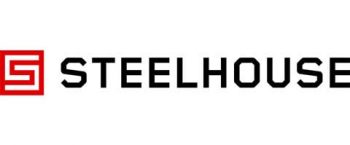 10. Barilliance
Barilliance enables the creation of a personalized shopping experience throughout every step of the purchase journey. They provide real time website personalization, cart abandonment and retargeting emails, and personalized product recommendations.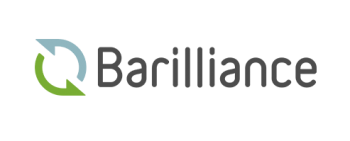 11. Monetate
Monetate makes it easy to create and deploy super-relevant, multi-channel experiences in real-time for unlimited segments. You can use visitor behavior, demographics, geography, and first- or third-party data to deliver personalized experiences that convert.

12. UNBXD
UNBXD's Product Discovery Suite, including advanced site search and navigation as well as personalized product recommendations, helps marketers deliver a relevant, customized shopping experience.

13. ATTRAQT
ATTRAQT is a revolutionary online visual merchandising tool that helps retailers deliver a measurable change in their conversion rate. Their solution allows you to take full control of product sequencing, learn more from your customers' behavior and provide personalized product recommendations in real time.

14. PureClarity
PureClarity is an AI-based ecommerce personalization platform with Personalized Site Search, Merchandising, Email Marketing and Advanced Reporting. Furthermore, this service is a complete ecommerce personalization solution, built to increase your online revenue by 35%.

15. RichRelevance
RichRelevance is the global leader in omnichannel personalization and is used by more than 200 multinational companies to deliver the most relevant and innovative customer experiences across web, mobile and in store. It's most significant keystones are the following: Customer, Product, Content and Context.

16. Bunting
Bunting is designed to personalise the content of e-commerce websites, so that a once static page can now instantly adapt itself to the unique interests of every visitor. This software reliably produces a huge uplift in sales for retailers who use it, as a natural consequence.

17. ChoiceStream
ChoiceStream delivers advertisers the highest quality audiences at scale by directly asking people what they like, what they want, and what they think. The company uses this 1st-party, self-declared data to filter the best prospects from broadly available 3rd-party data.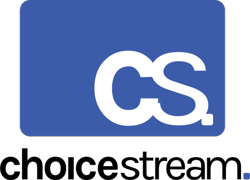 Go Ahead, Adopt Personalization In Your Online Store!
There you have it, the top listing of personalization services that help you increase your conversions.
Now that you know everything about ecommerce personalization, what do you think, which solution is the most suitable for you? How can you deliver personalized user experiences that convert?
Editor's Note: This post was originally published on December 03, 2015 and has been updated for accuracy and comprehensiveness.