We've spent hundreds of hours analyzing the world's most successful DTC companies, including Sephora, Dollar Shave Club, Casper, Warby Parker, and Allbirds, to create ecommerce case studies you can use as inspiration for your own online store.
Today, we'll share with you the 14 best ecommerce case studies that you can use to help drive more visitors to your website and convert more customers.
Let's get right into it!
1. The Farmer's Dog marketing strategy: 6 tactics that you can apply in your own business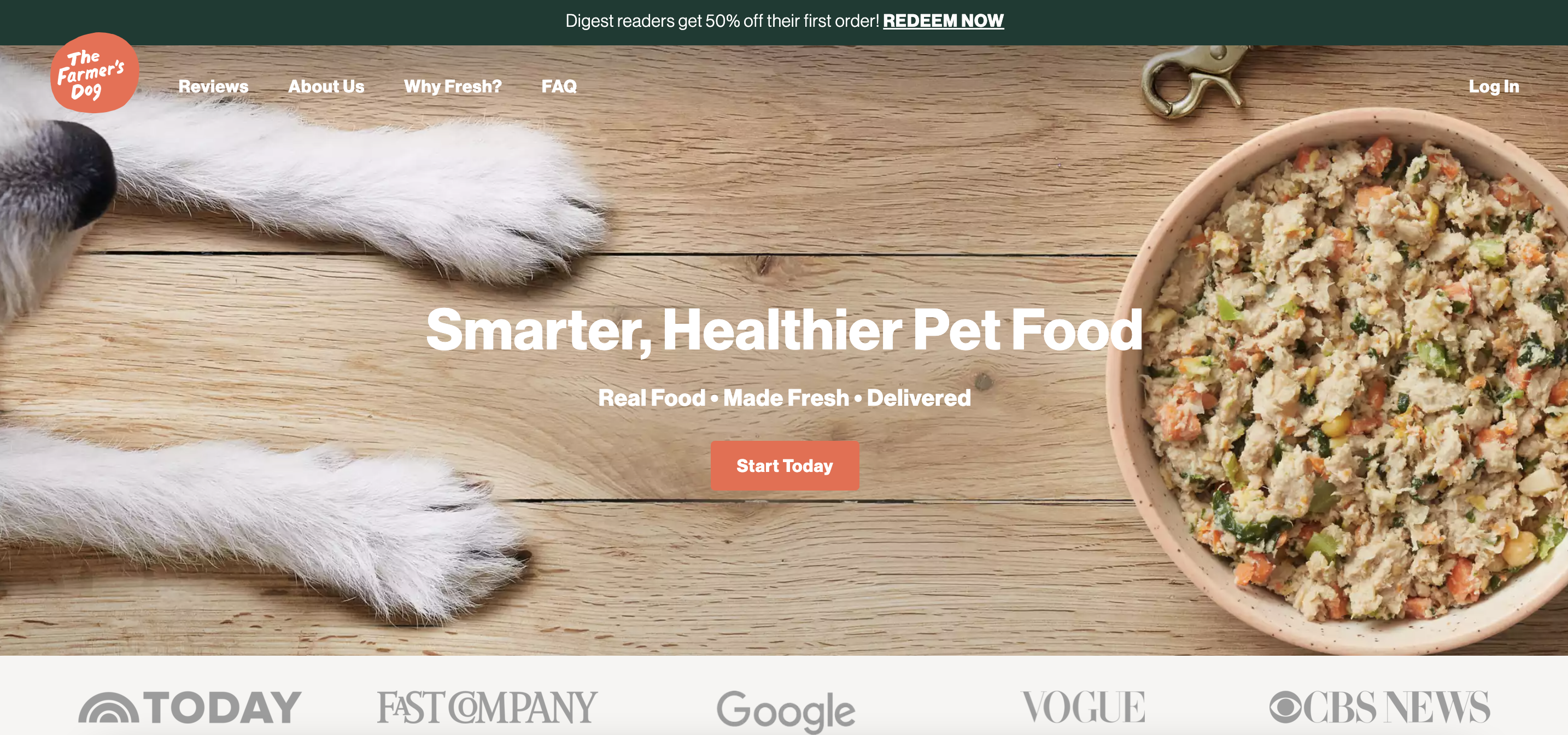 The Farmer's Dog was founded in 2014 by two dog lovers. 6 years later, they're delivering millions of meals monthly.
How did they do it?
We analyzed their sales funnel and boiled it down to 6 lessons you can apply in your own business to generate more sales.
2. The secret behind the Care/of marketing strategy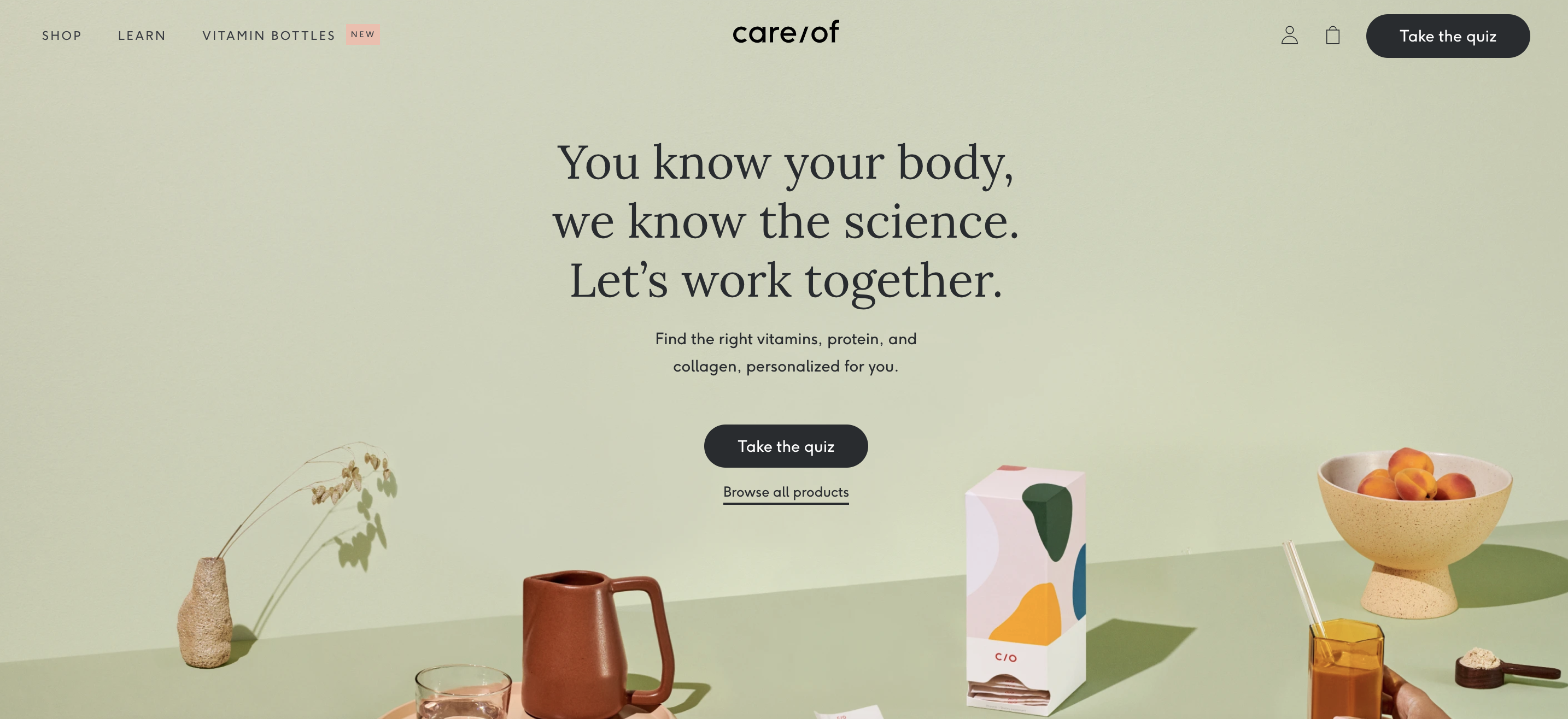 Every small ecommerce site owner dreams about a success story like Care/of's. They achieved a $225 million valuation and were acquired by Bayer in just 6 years.
In this case study, we analyze the marketing strategies that Care/of used, including:
Quiz funnel

Content marketing

Social media

Paid advertising

Messaging
Get inspired by these strategies to grow your own online sales.
3. Dollar Shave Club marketing success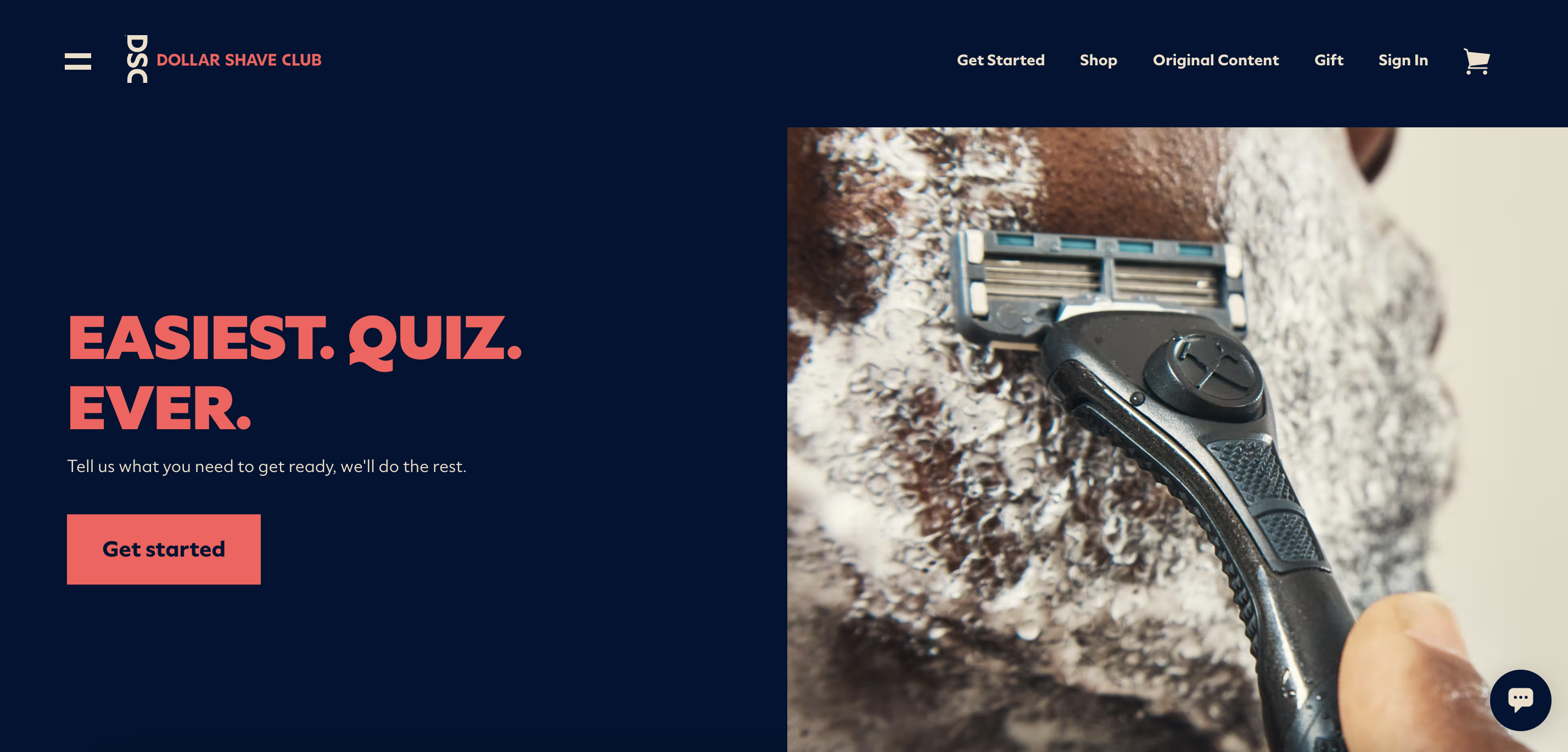 Dollar Shave Club is one of the most talked-about DTC brands, and with good reason. Their famous "our blades are f***ing great" video went viral in just a few days. The video went on to collect 4.75 million views in the first 3 months and has over 27 million views today.
This launch video gave them a killer head start, and their witty brand voice, strong content marketing campaigns, and direct-to-consumer business model enabled them to grow further. They were so successful that Unilever bought the company in a billion-dollar cash acquisition in 2016.
In this case study, we cover everything you need to know about Dollar Shave Club's marketing game plan to build your own billion-dollar empire.
4. How Casper took the mattress industry by storm and reached a $1.1 billion valuation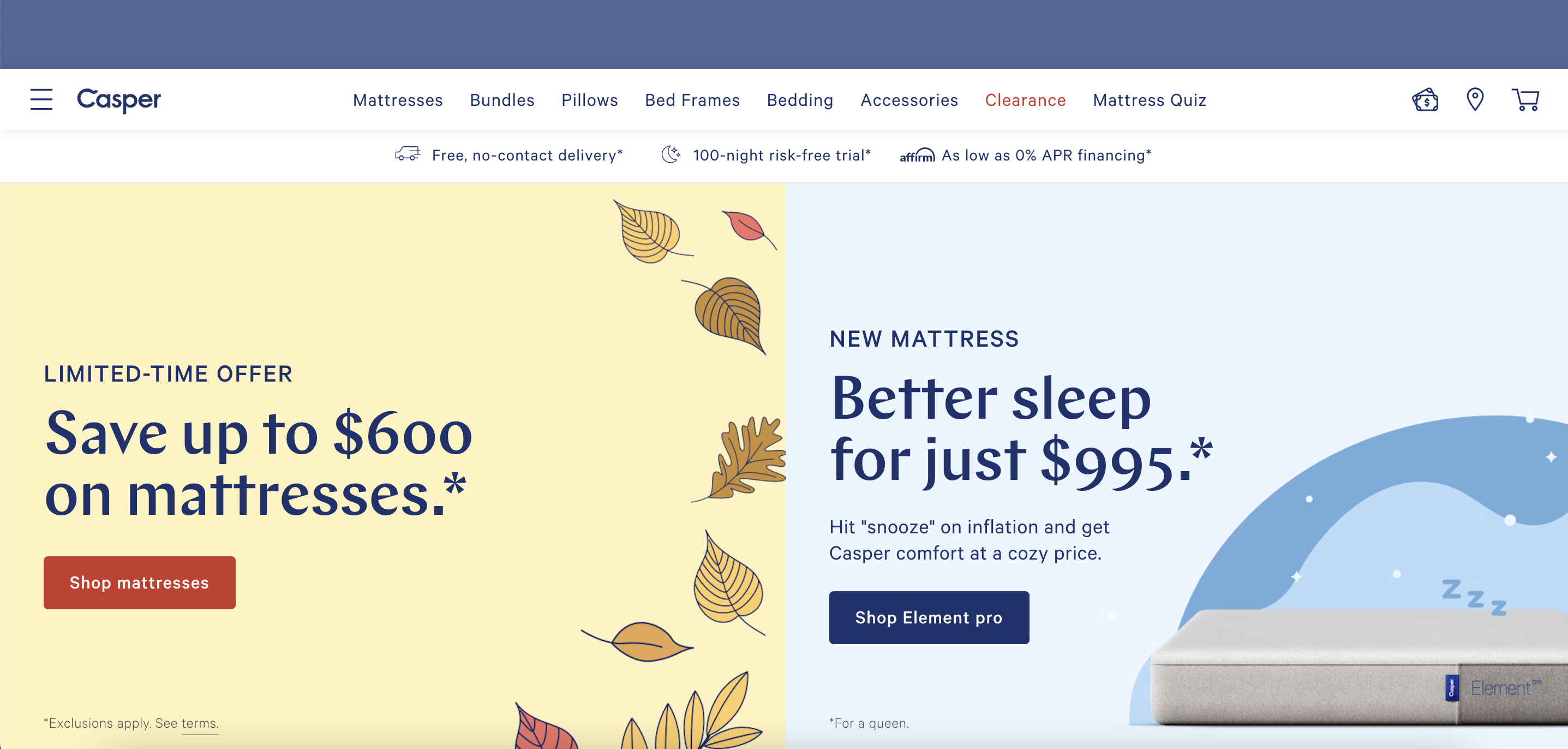 In this case study, you'll get a sneak peek into how Casper was able to build unprecedented trust and convince people to purchase mattresses online.
We look at their well-rounded content marketing strategy, which covers topics of interest for visitors at every stage of the buyer's journey.
We also discuss how they utilize social proof to build trust, their unbeatable guarantee, and their referral marketing strategies. Don't miss this one!
5. How Glossier became a $1.2 billion company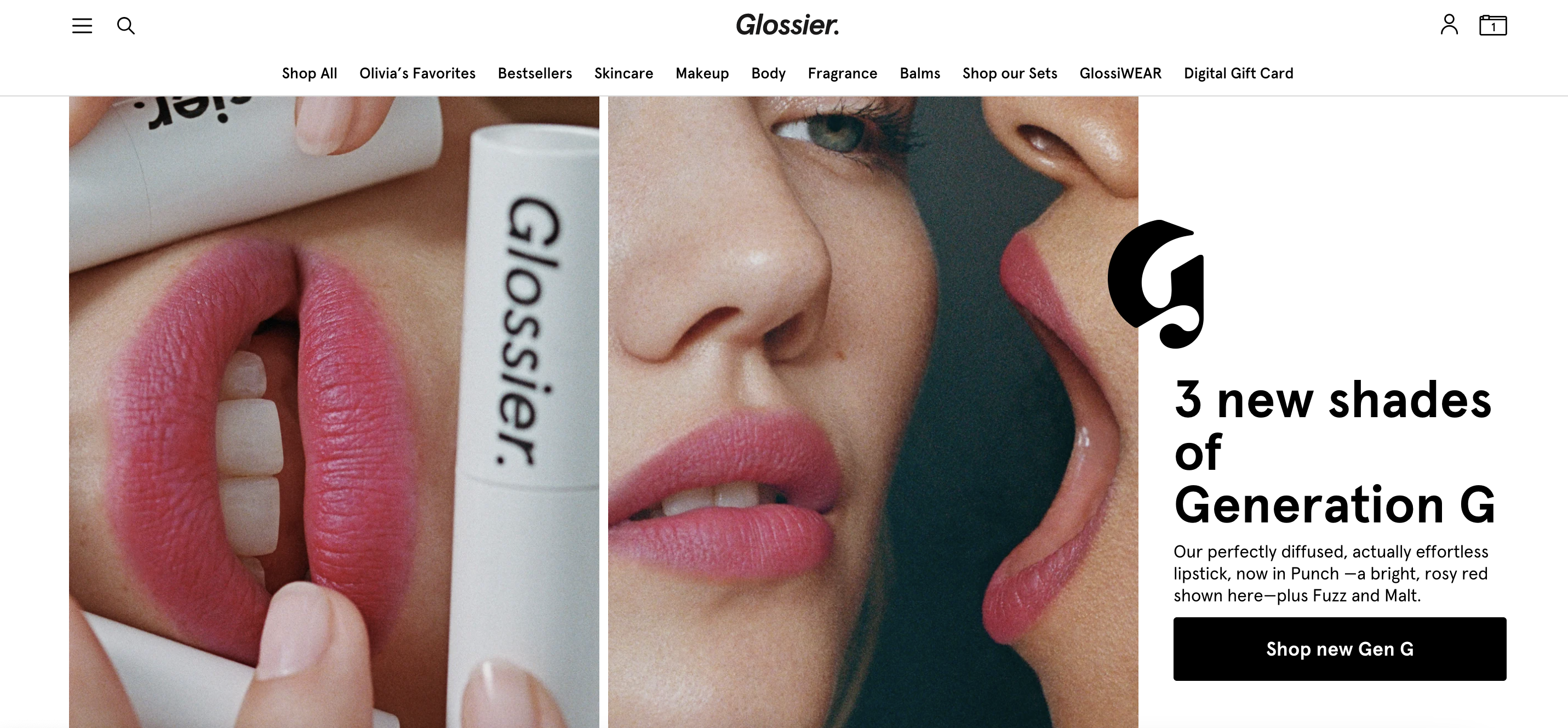 Glossier is one of our favorite ecommerce case studies. If you have a beauty brand, you'll want to read it.
We've studied Glossier's entire customer experience to find 5 lessons you can use for your own brand:
Know your target audience and build relationships with them

Use (micro-) influencer marketing

Focus on branding

Publish engaging content

Provide an amazing user experience
Click the link below for all the juicy details.
6. How Happy Box 10x-ed their online store revenue during Covid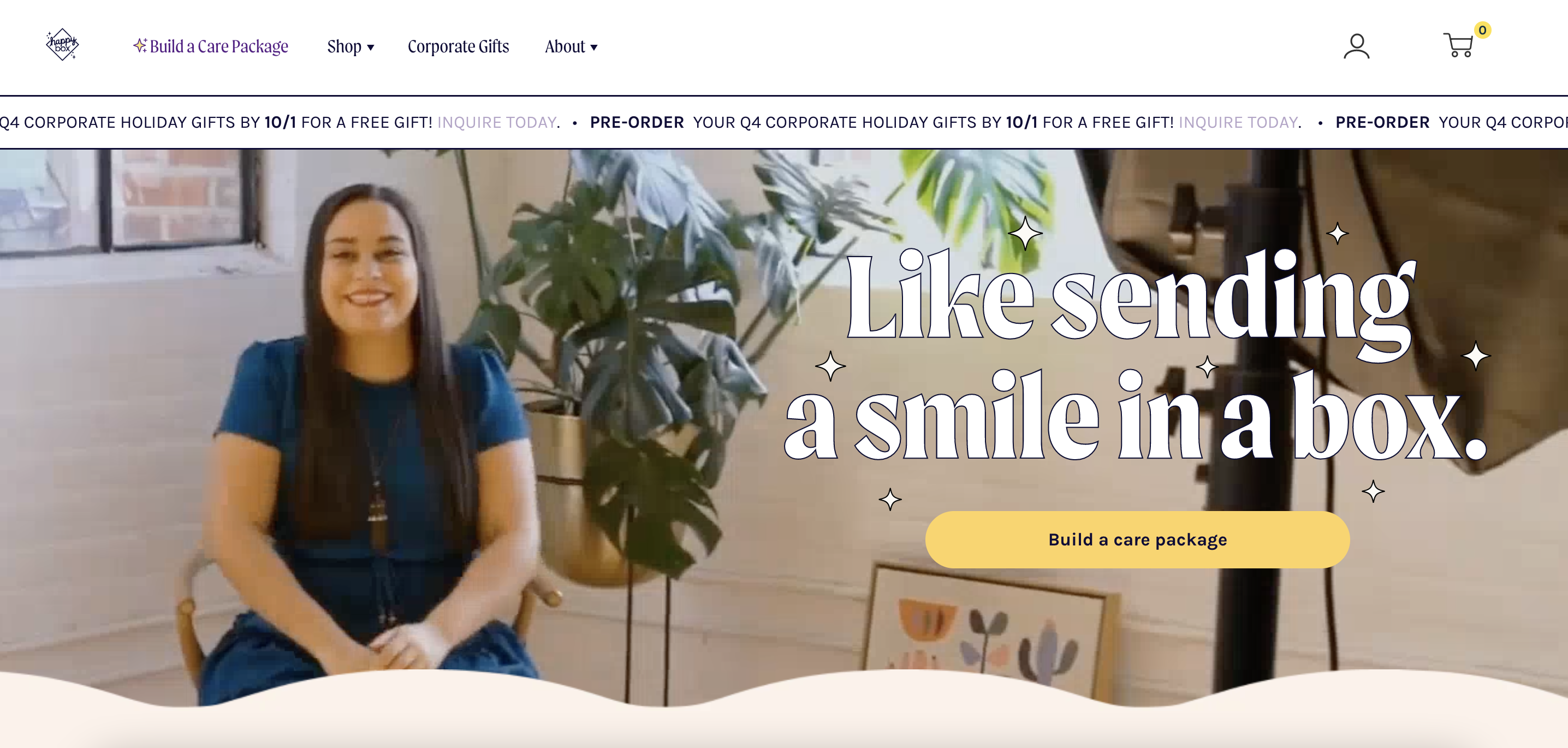 Happy Box is not as well-known as some of the other ecommerce stores on this list, but its growth is bound to inspire you. The company started as a side project and grew into a full-time ecommerce business during the Covid pandemic. In fact, they were able to achieve a 10x growth rate in 2021!
In this case study, we look at the marketing blueprint behind their astounding success.
7. How Warby Parker reached a $3 billion valuation and became an ecommerce giant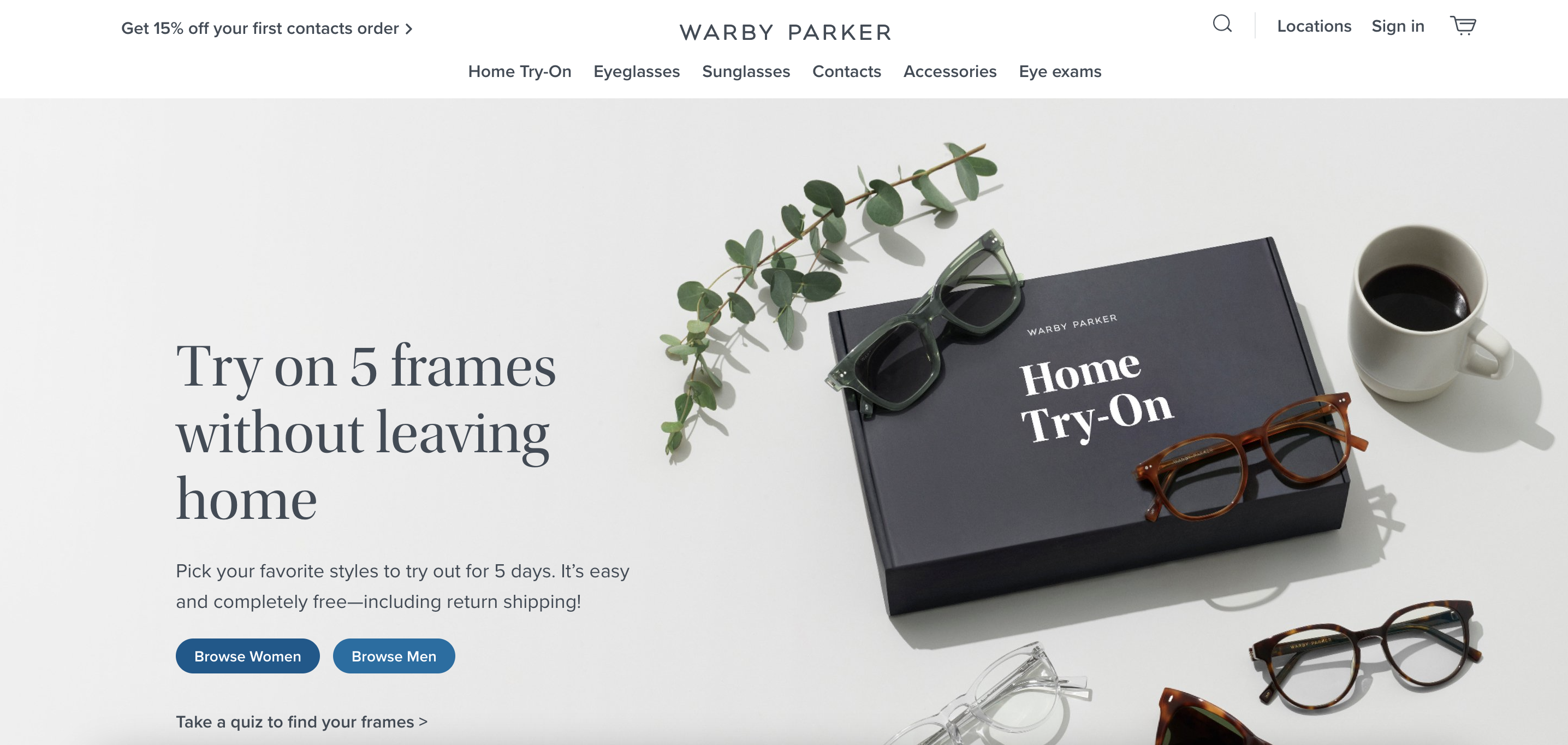 The idea of buying eyeglasses online was uncharted territory for consumers a decade ago. But Warby Parker's phenomenal marketing helped to overcome that challenge.
Their website crashed just after its official launch, their top 15 most popular styles sold out within 4 weeks, and they collected a waitlist of 20,000 customers during that time.
In this post, we share the key strategy Warby Parker used to reach its target audience so quickly and went on to become the $3-billion giant everyone knows.
8. 4 steps for growing your brand organically using ColourPop's marketing strategy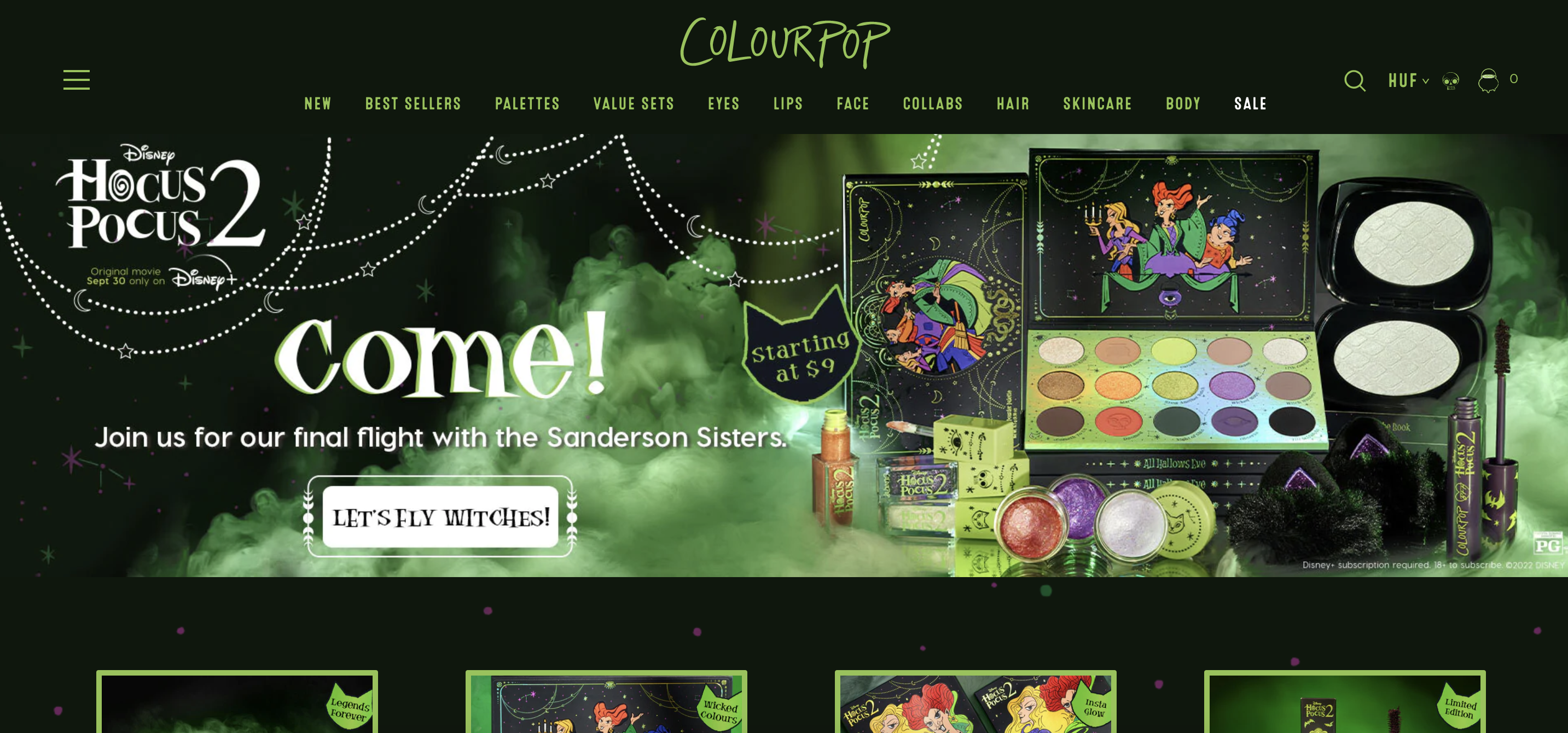 In this case study, we share 4 key takeaways from ColourPop's winning social media strategy:
Give freebies in exchange for authentic reviews

Build meaningful relationships with your influencers

Get your hashtag trending

Host Instagram giveaways
Check out the tips that you can easily copy for your own ecommerce company.
9. Replicate Urban Outfitters' marketing strategy with these 4 tips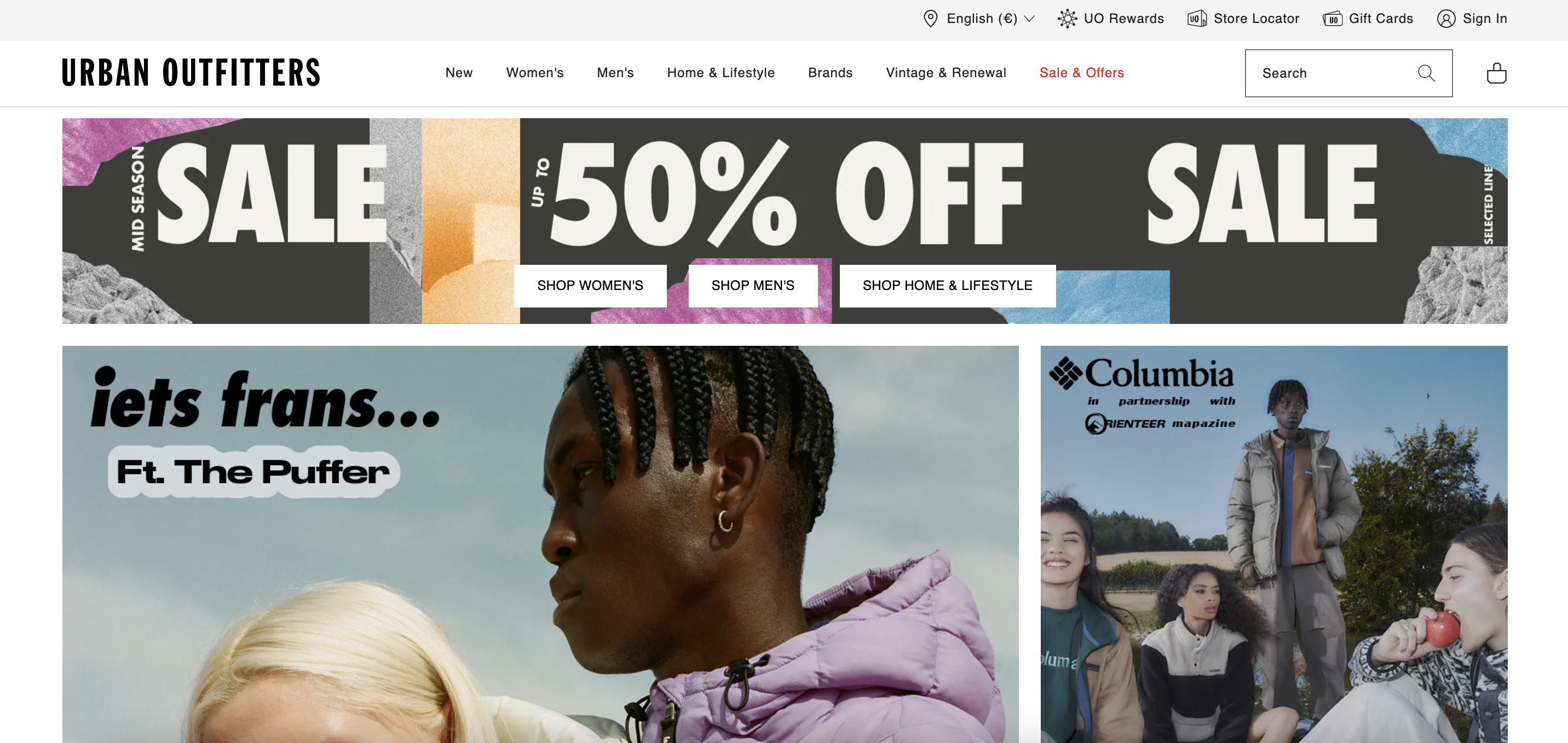 Urban Outfitters is different from a lot of the ecommerce brands on this list because they didn't start online and grow into a global retail giant… instead, they started as a brick-and-mortar business (back in 1970) and managed to make the successful transition to online sales.
It's worth talking about them because they're fantastic at keeping in touch with their target audience (Millennials and Gen Z). They also succeed in strengthening customer loyalty with a rewards program.
Check out this case study to learn how you can do the same with your business to drive sales.
10. How Gymshark bulked up into a $1 billion+ brand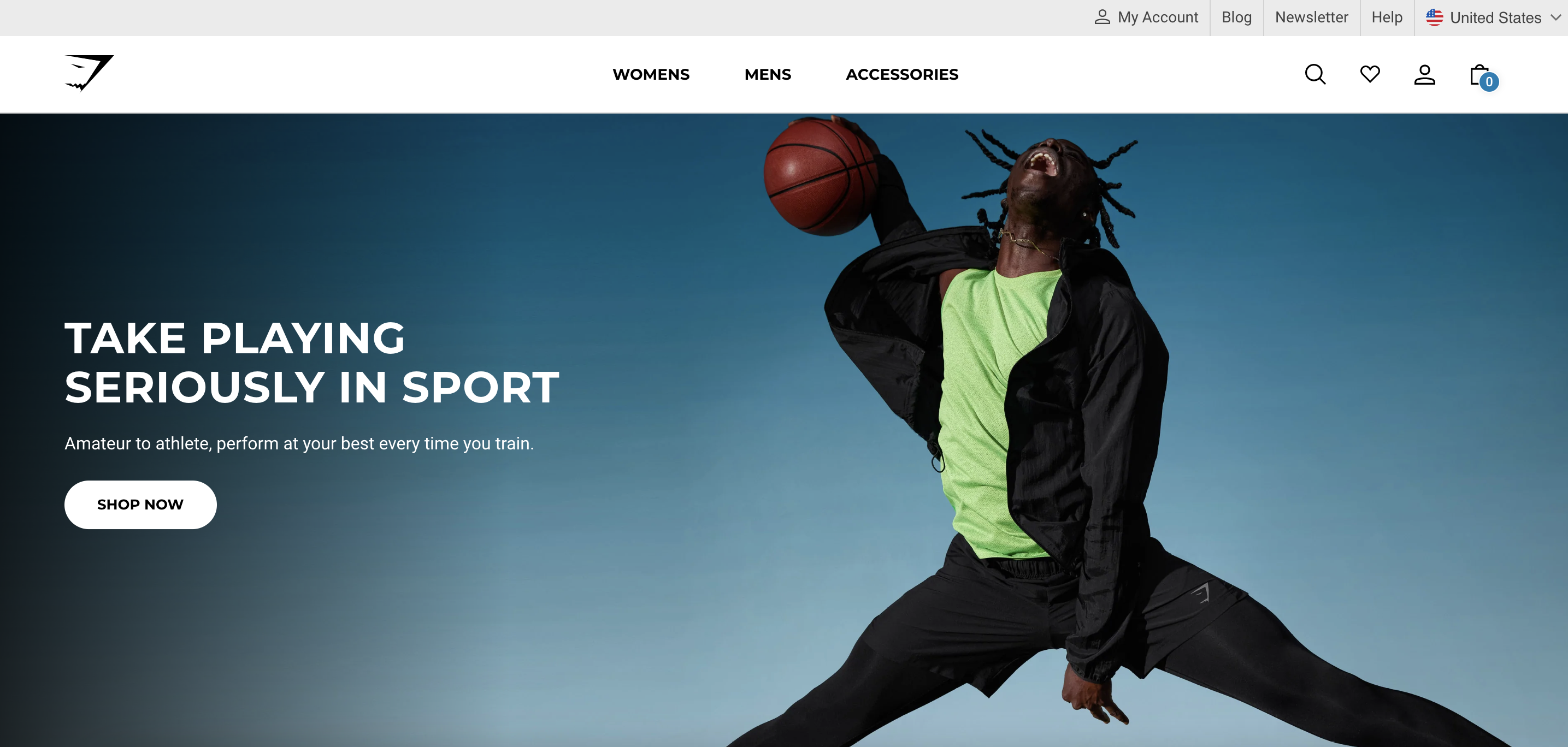 Gymshark is well known for its influencer marketing strategy. In fact, the company was one of the early adopters of influencer marketing.
In this case study, we cover how Gymshark managed to build its fan base, and we spill the beans on what they're still doing today to delight customers. Check out our 6 key takeaways below!
11. How Allbirds went from a small startup to a billion-dollar sneaker brand in 4 years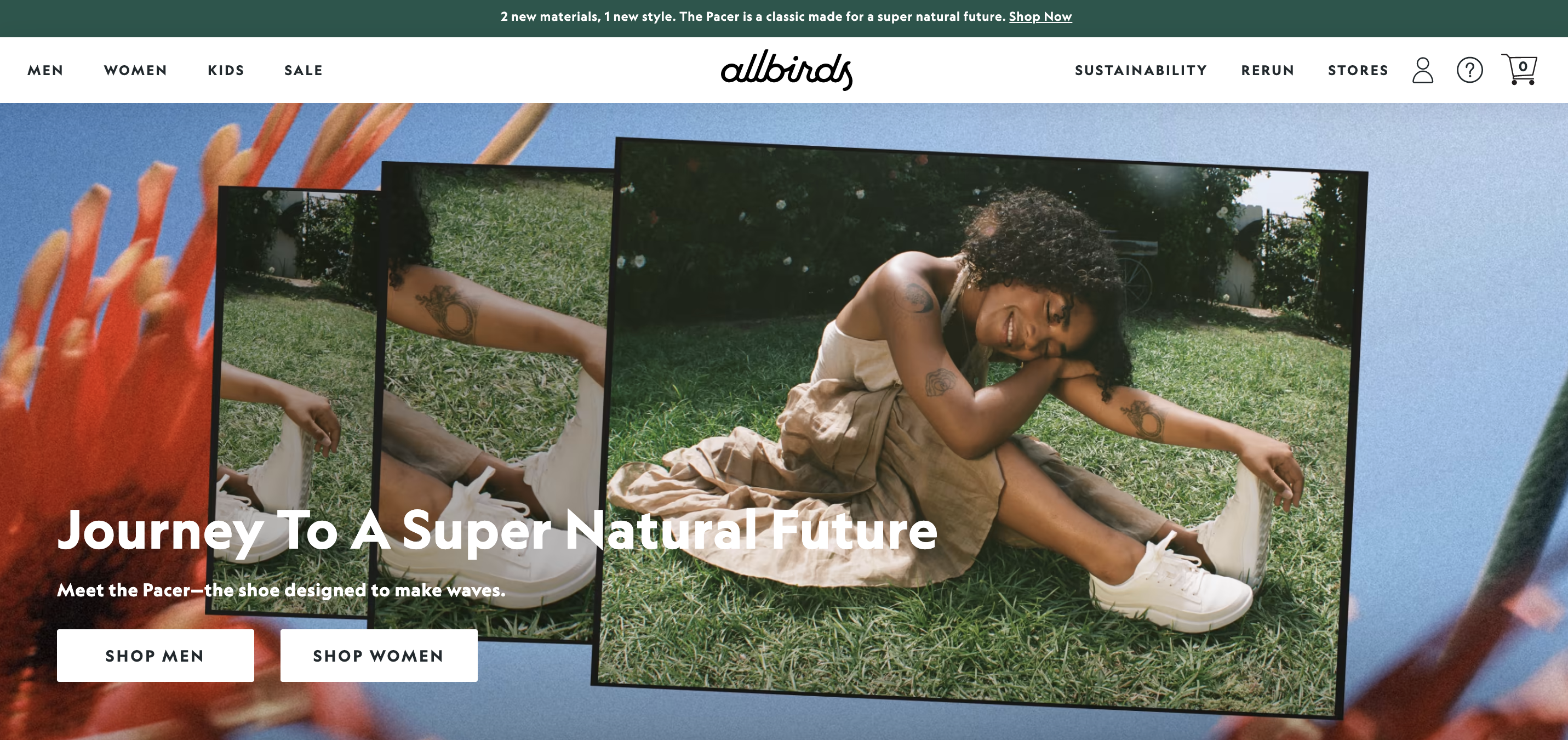 Allbirds is among the most popular ecommerce businesses, especially among circles of professionals in Silicon Valley, including Google co-founder Larry Page. The company differentiates itself from competitors by focusing on three important principles:
Comfort

Simple design

Sustainable shoes, made from nature
Check out this case study to learn how they fight with their competitors, how they use PR campaigns and word-of-mouth marketing to get people talking about the brand, and more.
12. How Lunya achieved $25M revenue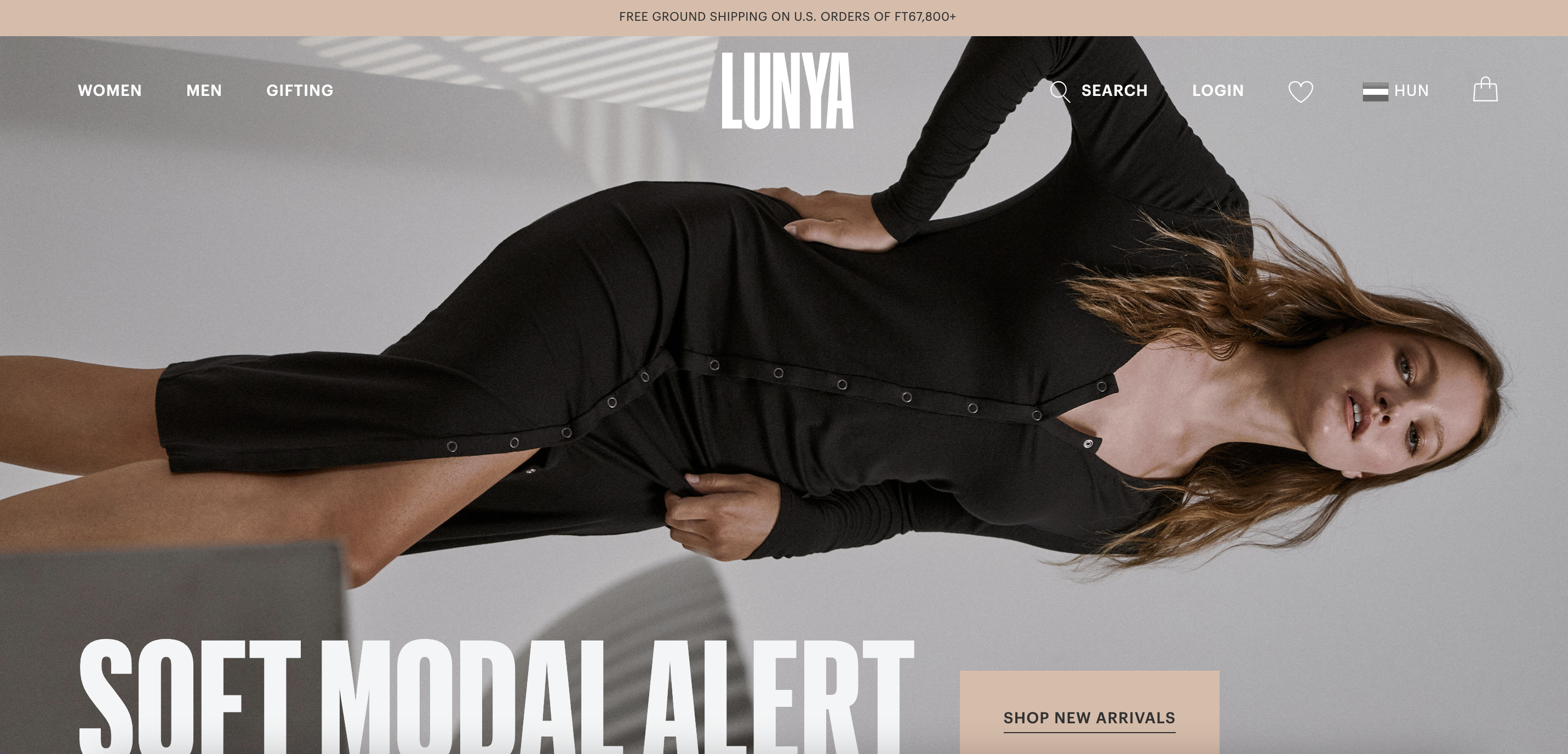 Lunya was able to disrupt the women's sleepwear industry quickly by creating products that bridge the gap between style and sensibility. According to Lunya co-founder Ashley Merrill, the brand was able to grow by putting customers first and never losing sight of the customer's perspective.
We analyzed the steps Lunya took to build their brand and create a successful customer-centric strategy.
13. 6+1 tips from Rituals to create meaningful moments online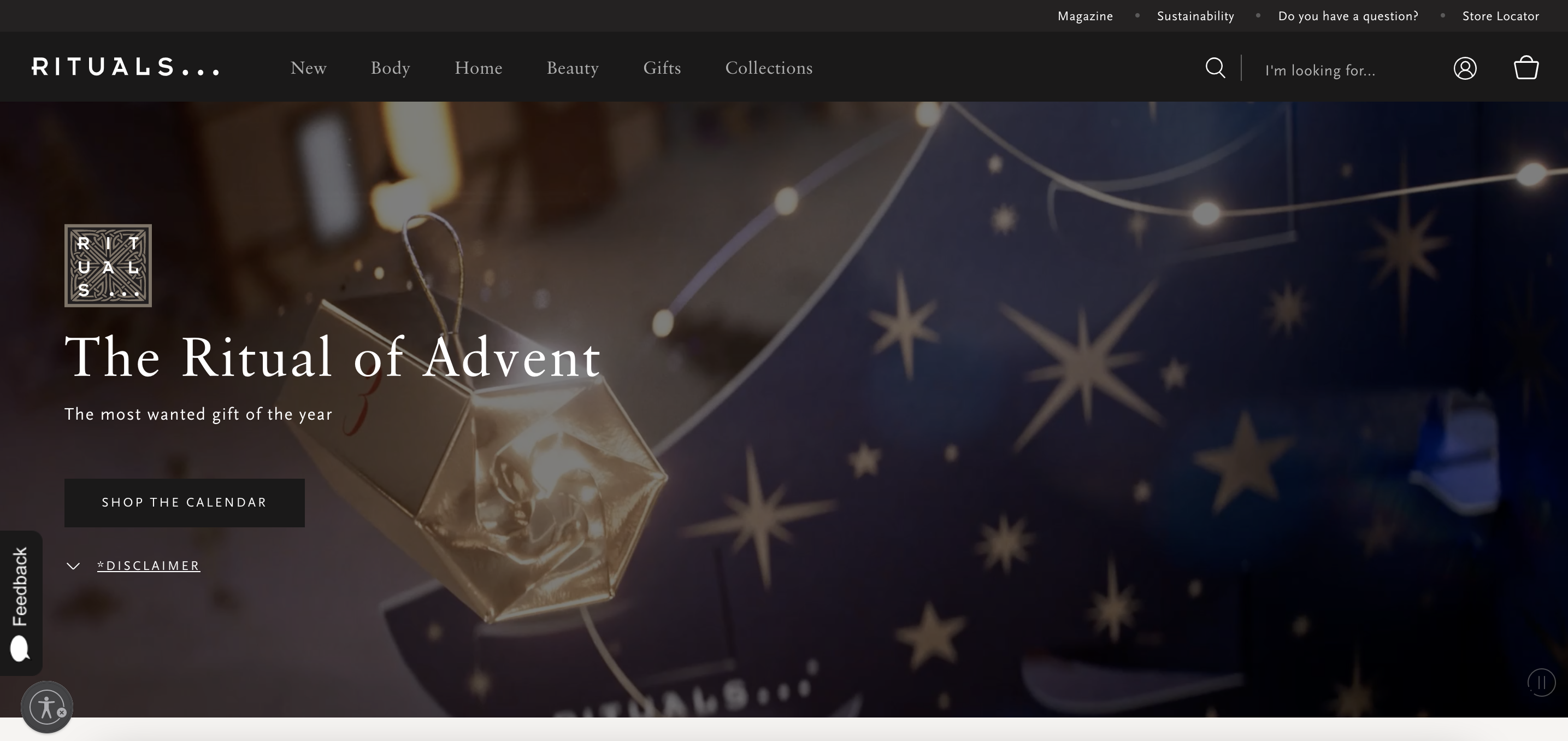 Rituals, founded in 2000, has an impressive product line including skincare, body care, makeup, and scented candles.
They really care about their customers and focus on creating an engaging customer experience online. We wanted to find out how they do it, so in this case study, we explore 6+1 tips from the marketing masters at Rituals.
14. 13 solid tips for mastering the art of personalization like Sephora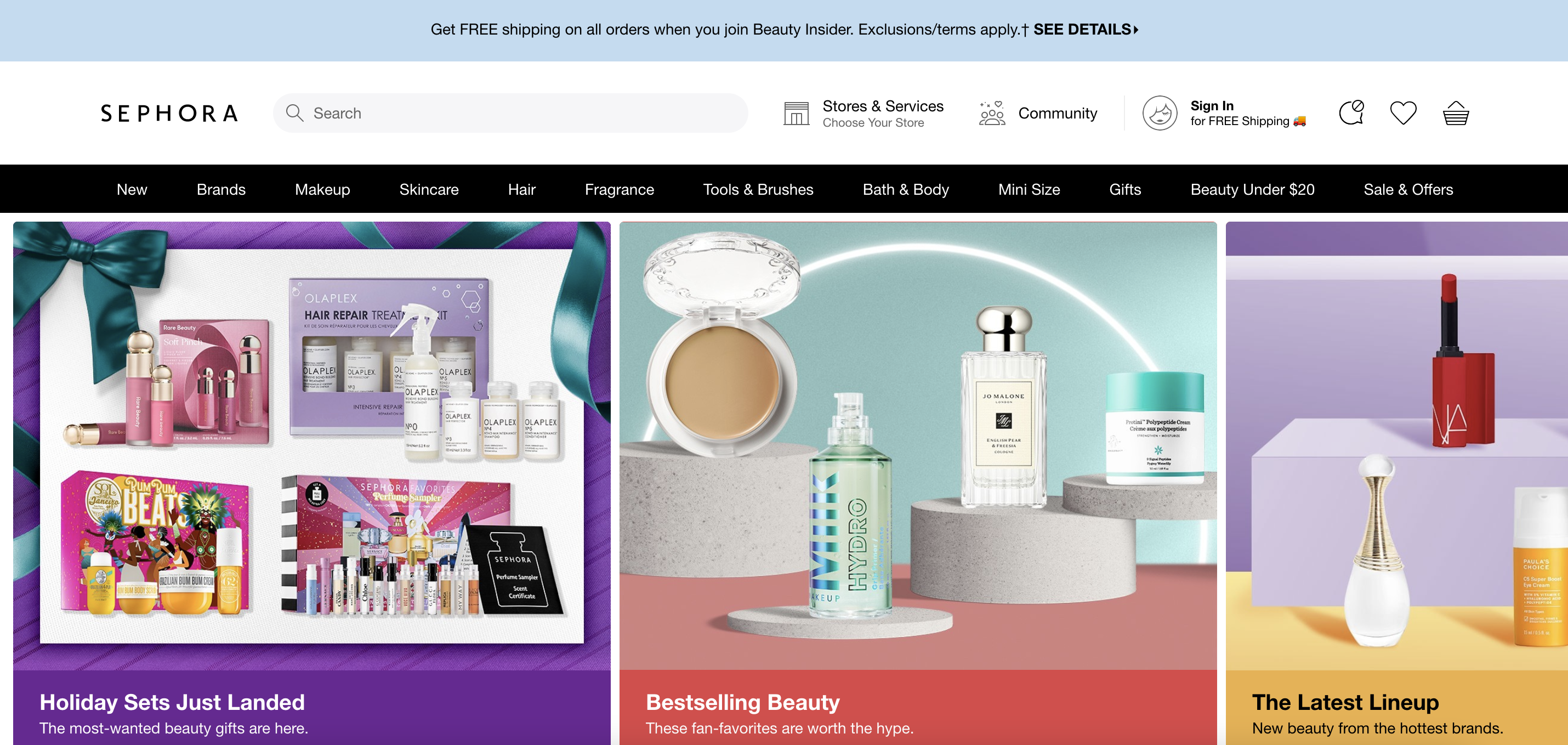 Sephora is a cosmetic behemoth that we can all learn from. What's the secret behind their worldwide success?
In this case study, we share 13 tips they use to delight customers and create loyalty, including:
Driving sales through personalization

Helping customers make informed purchasing decisions

Using YouTube to drive conversions

Nurturing long-term customer relationships

and more!
Well, that's it—these are the best ecommerce case studies we've found during our extensive research! Hopefully you've found plenty of inspiration on this list.
No matter how big (or small) your company is or what industry you're in, you can use tips and strategies from these case studies in your own store.
Which case study is your favorite? Let us know in the comments below!